[SMITH] Reel Grease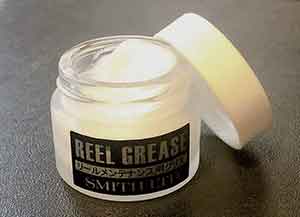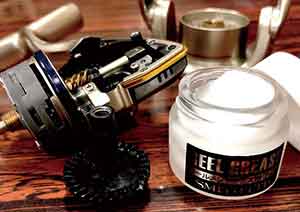 was both durable and smooth rotation performance, is a high-performance reel maintenance for grease

feature of this product
this product continue to pursue the "reel maintenance and good compatibility with grease" and grease a professional manufacturer,
It is a high-quality grease that was carefully select.
By performing regular correct maintenance,
it is possible to extend the life of the reel keep a good rotation state.

1. The PTFE has a high concentration formulations, provides superior lubrication performance over a long period of time
brings a rotation feeling moist and lightly.

2. excellent heat resistance and low temperature resistance (broad temperature range)
-10 ° C. to 230 ° C. and a wide range of temperature ranges.
Midsummer of the scorching sun, less also change in the rotation performance in fishing in the frigid period of mid-winter for,
making it easy to handle regardless of season.

3. excellent water resistance, anti-corrosion performance
will also maintain the lubricating performance after the fishing trip of a rainy day.

4. excellent adhesion, familiar in parts
excellent adhesion to the metal surface, scattering it is little to be,
to support the rotation performance was stable while preventing the problems caused by oil film.
Since the amount of the coating is also not only severe, also has excellent compatibility to reel maintenance Introduction.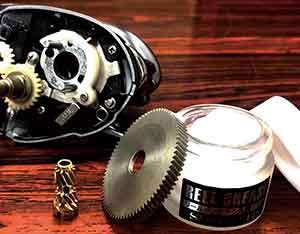 The main purpose of use
corresponding to ~ Fresh Water Salt Water both ~
Various gears, the movable portion of the resin-metal spinning bait reel.

Basically it becomes a grease up to the point marked with grease to genuine at the time (except for the drag unit),
please by selectively using grease, oil, depending on the component parts.

Example of use

spinning reel (such as various types of gear)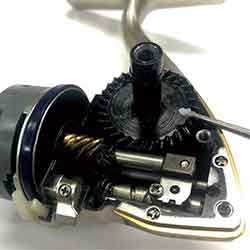 (such as various types of gear) bait casting reel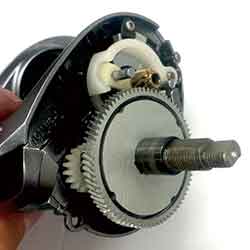 coating method
using parts cleaner, after washing the old grease, dirt, etc.,
take a very small amount of reel grease with a small tool and brush,
please apply (grease-up) to thin reel parts.
A small amount, and sustained sufficiently lubricated state even with a thin film.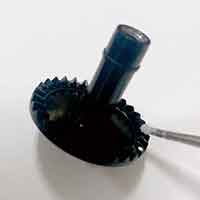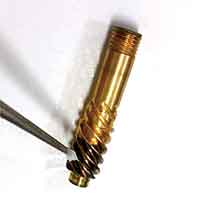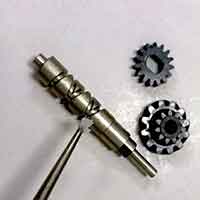 Product Overview

capacity : 10g
base oil : synthetic oil
solid lubricant : PTFE
thickening agent : silica

※ Please note that
if the fuzz easy cotton swab or impurities to apply a tool attached,
they are it will cause damage to adhere to parts Please give me.
It will cause heavy rotation too large amount of the coating.
Originally By applying the grease in place should be lubricated with oil,
such as the original reel rotation to reverse rotation or heavier,
it may lead to damage or impair the function.
The drag grease is to drag washer,
Etc. Other places to lubricate the oil, please use the right man in the right place.
When performing the overhaul, the finish will differ depending on skill and state of the reel.
Thank you to work at your own risk.
In particular, please be performed at the individual area of responsibility is to susceptible offshore system reel of the load.