[Shimano] 18 Bay game for the spool bearings for bearing tuning kit (1040ZZ & 1030ZZ size)
[Shimano] 18 Bay game for the spool bearings for bearing tuning kit (1040ZZ & 1030ZZ size)
Our Selling Price: US$20.90 - US$40.48
Prices vary according to options.
◆Product concept
※ 18 is a kit to replace the bay game of the spool bearing.
※ different kit price depending on the type of bearing.


AIR HD ceramic bearings - ceramic ball and the strongest anti-rust performance -
up to 3g-200g over, from bait finesse power game, to jigging, it is AIR HD ceramic bearings to fully correspond to any style. A combination of high-precision ceramic ball and the next generation of anti-rust metal HRCB, was to balance the anti-rust and durability performance of the surprise of the rotation performance and the strongest class. Domestic ceramic and Shinbosabi material produce, high-rotation rust bearing state-of-the-art.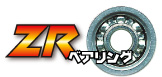 ZR Bearings - Ganso bought fly! High precision All stainless steel bearings -
5G-100 g of over-the-rounder bearing ultra-long shot specification also cover up to lure. Rotation performance of high-precision stainless steel is stable can make is, brings a growth of feeling good distance. Though it is reasonable, the cast feeling is more than average of ceramic bearings. HEDGEHOG STUDIO boasts of all-stainless steel bearings. Surface is an open type of bearing, the back has also improved maintenance performance in the shield type.


◆Tuning menu and contents
18 is a kit for replacing the bay game of the spool bearing. As for the exchange by bearing deterioration, please use for tune-up according to the application.
Exchange part of the spool bearings, 1040ZZ size to the spool shaft portion of the spool, because there is a bearing 1030ZZ size to the internal side cover, please replace, respectively. It should be noted that, to remove the bearing of the spool shaft, so you will need a tool (spool bearing remover) is, please note.
( Tuning menu )
・Spool bearing tuning
(the contents of)
・spool BB × 1 each for bearing
( 1040ZZ + 1030ZZ )
・Tuning Manual
◆Compatibility
■18 BAY GAME
( 150, 151, 150DH, 151DH )