[DLIVE x HEDGEHOG STUDIO] Rod Stand "FORCE" with 4 holders(Duralumin Jet-black) and foot protectors
[DLIVE x HEDGEHOG STUDIO] Rod Stand "FORCE" with 4 holders(Duralumin Jet-black) and foot protectors


Our Selling Price: US$437.80
Unspecified
Not available
HEDGEHOG STUDIO x DLIVE limited Orikara "jet black"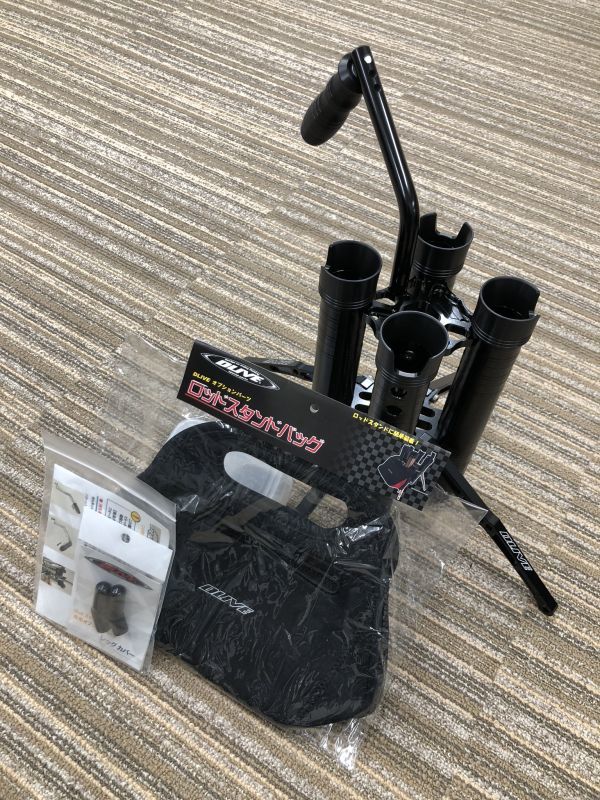 is a rod stand body rod stand bag leg three-piece set of cover.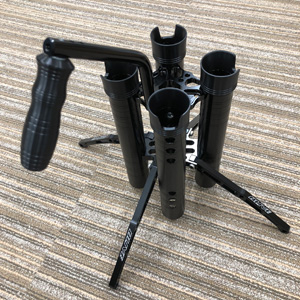 Not a likely, the whole body black specification shiny!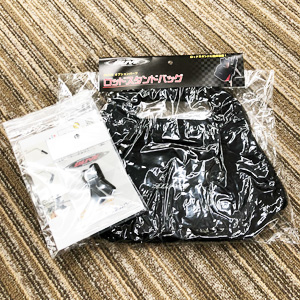 Rod stand bag of usually sold separately, the leg cover also will be attached in the set to unify all in black.


↓ The following is a description of item of normal model, but the functionality is the same.


Special billet parts
rod stand FORCE "Force"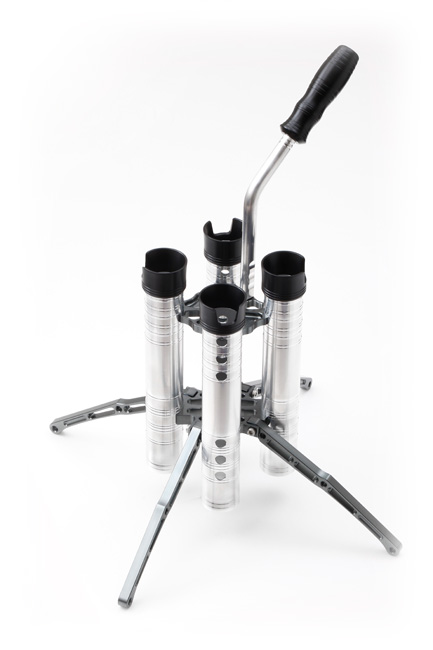 through a time of seven years
finally a full model change!

Rod stand "fusion" is a full model change obtained overwhelming support in the center of the area trout anglers!
A further ease-of-use, we pursued the portable ease.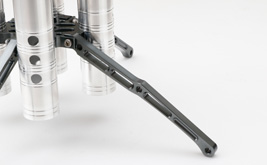 Stability of strong top class in the wind
very high stability of the four-legged in the rod stand of DLIVE.
Also it has become to fall hard to structure compared with third-party stand in areas where strong winds blow. Since the 4 legs of the legs can be folded, it can compact storage even when stored.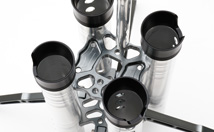 Lightening of attention to detail
DLIVE does best, thorough without meat processing.
It was it possible to achieve both the weight reduction and design.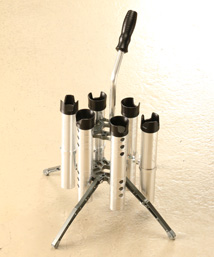 Rod storage number is endless! ?
Rod storage number of basic rod stand "force" in the present 4.
It can be expanded in the mounting of the "flexible billet holder" (sold separately) option.
Recommended number is +2 present (total of six), but the theory on the expansion are endless.
※ The image is FB holder use two six specifications that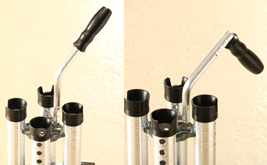 pattern of handle (possession)
rod stand "Force" is possible to make two types of possession by the recombination of the parts.
In the basic pattern, it has become short compartment movement is likely to be of high, such as trout tournament position of a handle.
By rod when with another pattern stick the angle becomes a diagonal, it has become a specification that is difficult to interfere with fishing trees and obstacles overhead often.
In addition, possession of Force adopted a hard resin that feeling even cold in the winter.
No tear due to aging, such as urethane, is also excellent durability.

Various options item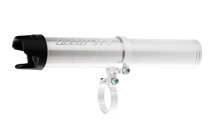 flexible billet holder
to allow expansion of the rod receiving the number by using the flexible billet holder.
Since it is mounted anywhere in the holder, you can freely arrange.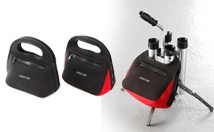 Rod stand bag ※ HEDGEHOG STUDIO limited Orikara standard supplied with the
can accommodate a dedicated bag wallet and hook case of possible attached to the rod stand body.
Size: up to 20cm × 13cm wallet is housed Friendly.
Because it led directly into the front of the chuck it can be retrieved quickly small items.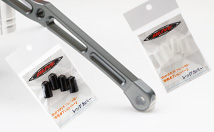 Leg cover comes standard in the ※ HEDGEHOG STUDIO limited Orikara
Not only preventing scratches of the leg, also prevents tipping of the stand by to grip the ground.
It does not interfere with the design of the leg in the snug.