[Abu genuine] Abu Works TFL110 handle
[Abu genuine] Abu Works TFL110 handle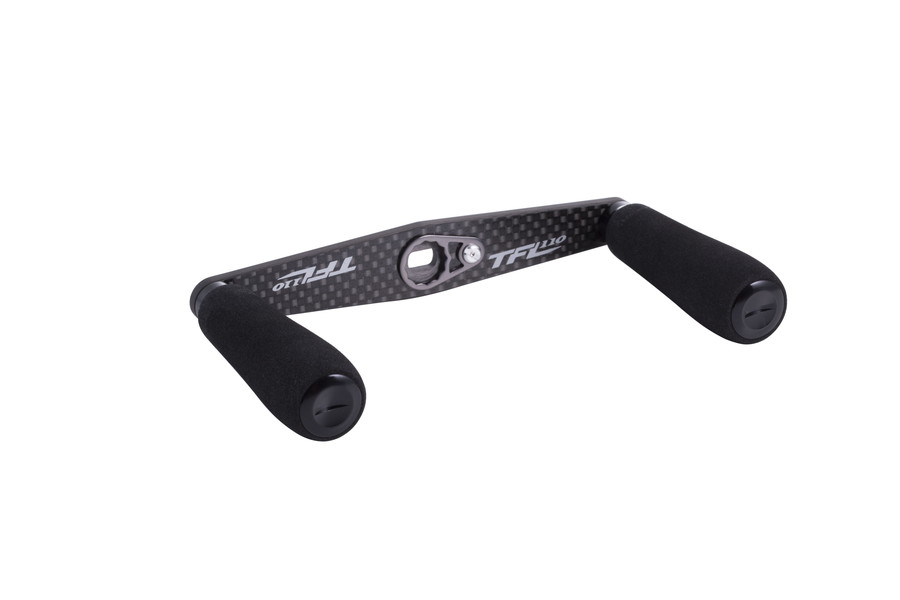 Kim Ken produce. Magnum crank correspondence of 110mm long arm power handle.
60mm handle knob specification. To firmly grasp in the three-finger, ideal for heavyweight lure such as Magnum crank.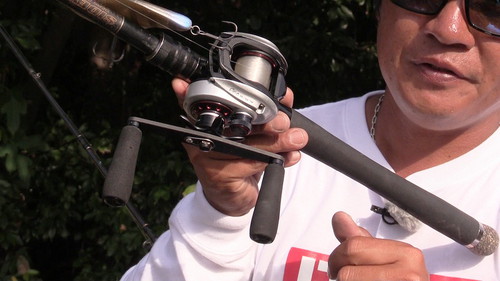 Professional staff Kenta Kimura Comments: : Magnum crank such as TFL has developed a heavyweight lure more powerful and lets loose as: Triple finger lift handle.
In addition to the ring finger in two of the index finger and the middle finger by winding the handle over three fingers, it was realized my own imagination and smoothness have been more fast winding of and strength.
BLACK series as well, is the best match handle even Revo WINCH and BEAST!



Product Specifications
lightweight, high-strength 110mm CFRP carbon double handle arm
60mm Three Finger EVA knob (2BBX2 specification)
a high-strength stainless steel knob shaft
to its own weight: 50G

※ handle or lock nut is if you use a genuine, I would like to ask that you please purchase separately you.
(Bis of the retainer and retainer loosening comes with the product)



Corresponding model list

REVO BIGSHOOTER series ◎
REVO POWER CRANK 6/5 series ◎
REVO ELITE / ELITE CB series 〇
REVO BIGSHOOTER COMPACT series ◎
REVO ELITE8 / 7 series ◎
REVO ELITE AURORA / AKATSUKI series 〇
REVO BIGSHOOTER COMPACT 8/7 series ◎
REVO MGX / LTX series △
REVO LT / think about ALT series △
REVO BLACK10 / 9/6 series ◎
REVO ELITE IB series ◎
REVO LT7 / LV7 / LC6 series △
REVO BEAST series ◎
REVO ELITE 8/7/6 series ◎
REVO SX / X / WINCH Series ◎
ROXANI POWERSHOOTER series ◎
REVO LTX-BF8 / SLC / ALC / MGXtreme series △
DECIDER series 〇
REVO LTZ / DEEZ6 series △
MAX Series 〇
MorrumZX series 〇
AMBASSADEUR 4000/5000/6000 series ◎
REVO ELITE AURORA 64 Limited Series 〇
ROXANI BF8 / 8/7 series △   

there is bad balance large handle for ◎ best 〇 fit △ reel

※ Because this handle is that there is the weight of the handle is long knob, by the way throw, handle the return may occur. be careful.
※ If a return handle during the cast is generated, it can be mitigated by the cast toward the handle side upward.