[MTCW] TD System Drag Knob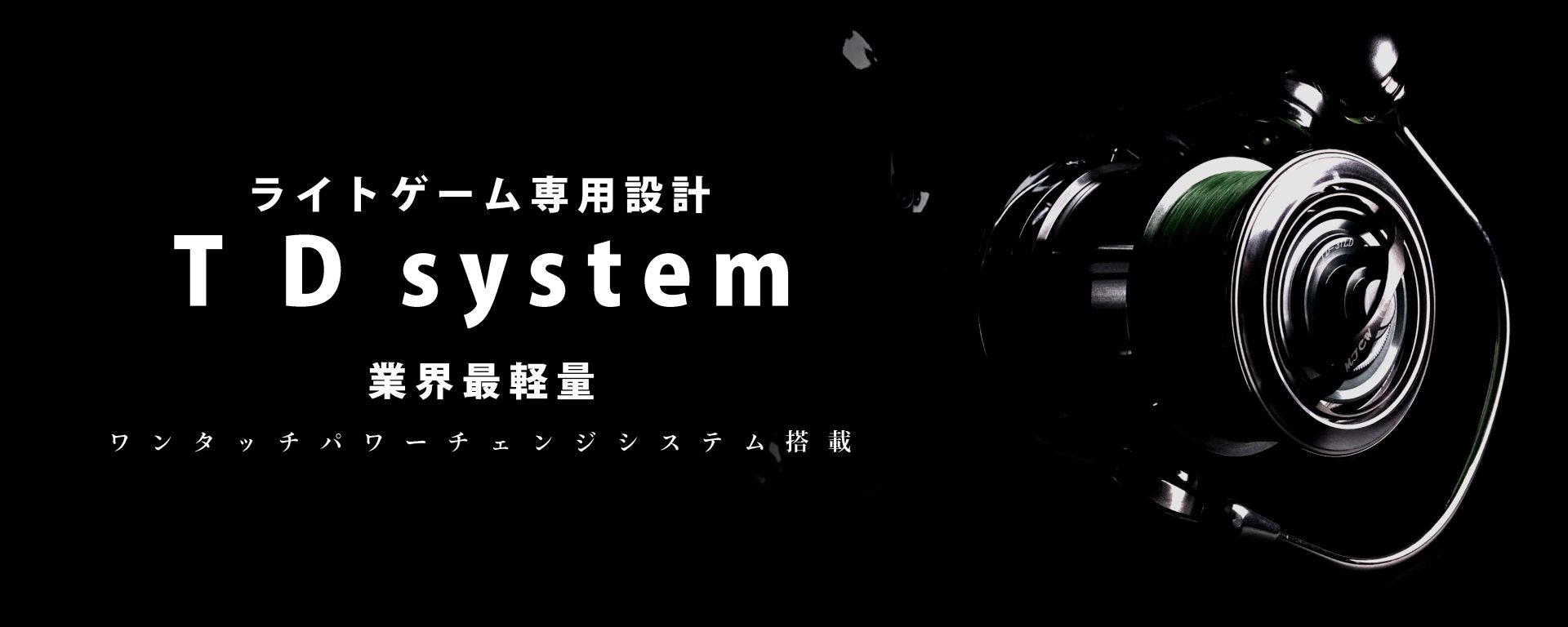 Traction Drag "TD System" for Light Game Fishing

The ultimate design is based on our accumulated technology and polished by the highest processing technology,
and this is the best product of MTCW for those who master the light game.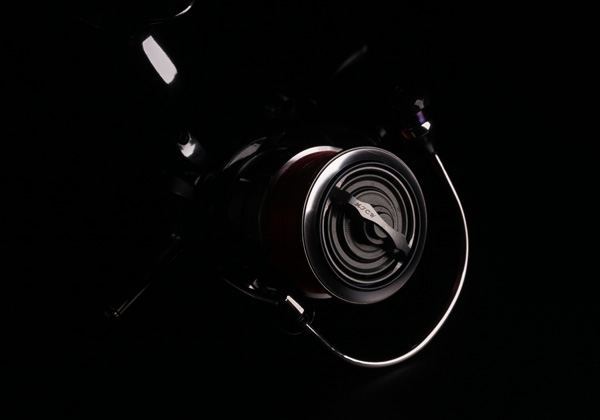 The original products are versatile and designed to distribute traction for fishing other than light game fishing and beginners. Still, more than they are needed for light game fishing, which requires more delicacy.
The TD system eliminates unnecessary distribution by being designed exclusively for light game fishing. It makes it possible to maximize potential even with thin lines. In addition, it minimizes line breaks and reduces line troubles.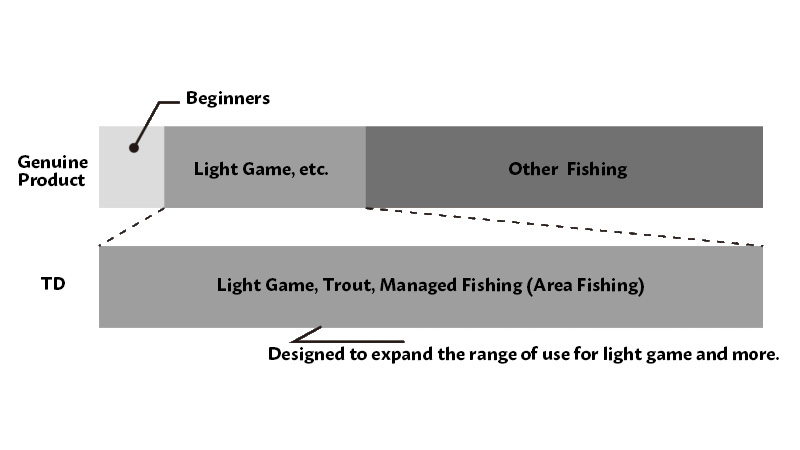 Lineup


| | | | |
| --- | --- | --- | --- |
| | | | |
| Titanium Blue x Titanium Gold | Black x Black | Gunmetal x Slate Gray | Titanium Blue x Titanium Gold |
| | | | |
| Slate Gray x Titanium Blue | Gunmetal x Titanium Blue | Titanium Blue x Titanium Gold | |
| | | | |
| Slate Gray x Gunmetal | Titanium Blue x Titanium Gold | | |

- LS: Light Game Fishing for SHIMANO
- LD:LD: Light Game Fishing for DAIWA


Features

1. Drag Click Width 120% Up

By increasing it by 120%, the severe drag required for light game fishing can be set.

2. Industry's Lightest Weight Achieved by Aluminum Alloy

By cutting with metal materials, it succeeded in making it lighter than the original plastic products.
It achieved the industry's lightest weight of less than 6 g.

3. One-touch Power Change System

A new system lets you change the drag power by replacing the internal spring with one touch.

4. Prevents Hooking Even with Thin Lines

It has an arch-shaped design to prevent the hooking of the drag knob and other parts of the thin line specific to light game fishing.

5. Drag Adjustment Width Up

Compared to the original 1Click, it changed to about four times the Click amount and increased the adjustment width.

6. Constant Drag Adjustment Power

By adjusting the Click amount, etc., by increasing the Click amount width by 120%, it is possible to take a constant drag adjustment width.

By developing the TD system this time, the world of light game fishing has changed!
We will deliver a new light game fishing experience you have never experienced before.


Compatible Models

- SHIMANO 08-10 models Almost all models (TD-01LS)
- SHIMANO 14 STELLA Exclusive (TD-02LS)
- SHIMANO 16-18 models (TD-03LS)
- DAIWA Almost all models (TD-30LD)
- DAIWA 18 EXIST Exclusive (TD-31LD)


Compatible Models (TD-40LD *Designed exclusively for No. 2500)

- 18 EXIST
( FC LT2500S-C, FC LT2500S-CXH, LT2500, LT2500-XH, LT2500S-DH, LT2500S-XH-DH )

- 19 CERTATE
( LT2500-H, LT2500S, LT2500S-XH )

- 21 LUVIAS AIRITY
( FC LT2500S, FC LT2500S-XH, FC LT2500S-XH-QD, LT2500, LT2500-XH )

- 22 EXIST
( LT2500S, LT2500S-DH, LT2500S-H, LT2500S-XH, PC LT2500, PC LT2500-H )

- 23 AIRITY
( LT2500S, LT2500S-DH, LT2500S-XH, PC LT2500, PC LT2500-H )

*EXIST SF cannot be installed.


Specifications

Main Unit TD System: Aluminum Alloy
Spring: Strong x 1, Weak x 1
Made in Japan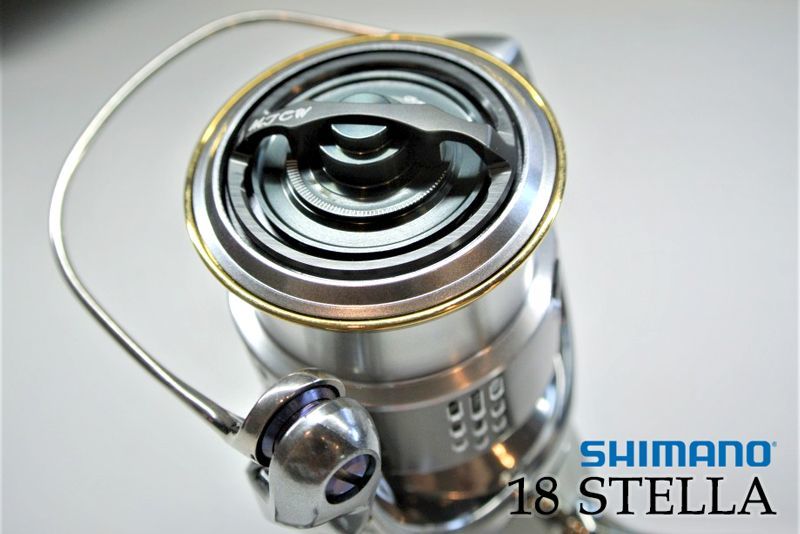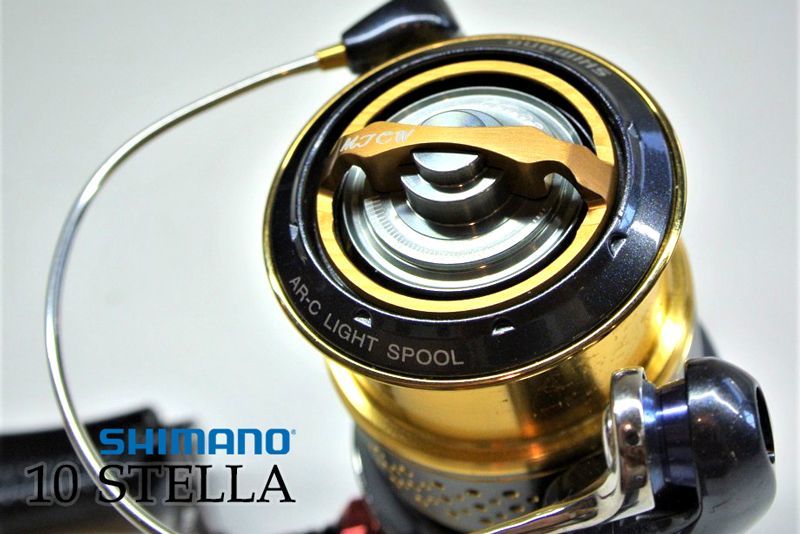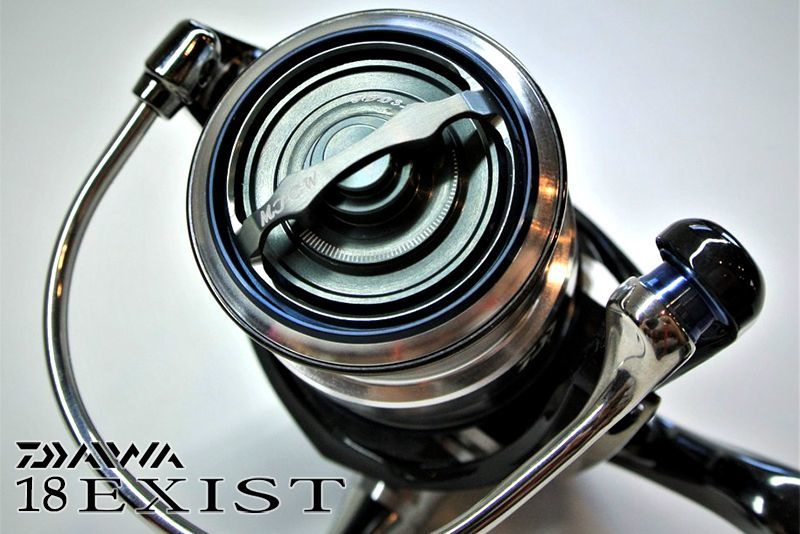 Compatibility Table

- SHIMANO

SHIMANO
Size
TD System Model Number
Compatibility
STELLA
07 STELLA
1000 - C2500
TD-01LS
Possible
10 STELLA
1000 - C2500
Possible
14 STELLA
1000 - C2500
TD-02LS
Possible
18 STELLA
1000 - C2500
TD-03LS
Possible
Vanquish
12 Vanquish
1000 - C2000
TD-01LS
Possible
16 Vanquish
TD-03LS
Possible
17 Vanquish FW
1000
Possible
TWIN POWER
08 TWIN POWER
1000 - C2000
TD-01LS
Possible
09 TWIN POWER Mg
Possible
11 TWIN POWER
Possible
15 TWIN POWER
1000 - C2500
TD-01LS
Possible
COMPLEX
COMPLEX CI4+
C2500
TD-03LS
Possible
CARDIFF
08 CARDIFF
2000
TD-01LS
Possible
12 CARDIFF
Possible
18 CARDIFF
1000
TD-01LS
Possible
EXSENCE
EXSENCE LB
C2000MDH
TD-03LS
Possible
RARENIUM
12 RARENIUM
1000 - 2000
TD-01LS
Possible
SoaRe
10 SoaRe
2000
TD-01LS
Possible
13 SoaRe
2000
Possible
17 SoaRe CI4+
500
TD-03LS
Possible
17 SoaRe CI4+
C2000SSPG
Possible
SoaRe BB
C2000SPG
Possible
SoaRe BB
C2000PGSS
Possible
STRADIC
STRADIC
1000 - C2000
TD-03LS
Possible
STRADIC CI4+
C2000
Possible
STRADIC CI4+
C2500
Possible
BIOMASTER
08 BIOMASTER
1000 - 2000
TD-01LS
Possible
11 BIOMASTER
Possible
ULTEGRA
09 ULTEGRA
1000 - 2000
TD-01LS
Possible
10 ULTEGRA
Possible
12 ULTEGRA
Possible
NASCI
10 NASCI
1000 - 2000
TD-01LS
Possible
13 NASCI
Possible
SAHARA
SAHARA
1000 - C2000
TD-01LS
Possible
SEDONA
SEDONA
1000 - C2000
TD-01LS
Possible
ELF
11-12 ELF
1000 - 2000
TD-01LS
Possible
AORISTA
-
-
-
Impossible
NEXAVE
-
-
-
Impossible
ALIVIO
-
-
-
Impossible
AERNOS
-
-
-
Impossible
SPHEROS
-
-
-
Impossible
ACERATION
-
-
-
Impossible
Sephia
-
-
-
Impossible
SUSTAIN
-
-
-
Impossible
ENGETSU
-
-
-
Impossible
- DAIWA
DAIWA
Size
TD System Model Number
Compatibility
EXIST
05-15
1025 -
TD-30LD
Possible
18
1000 - 2000
TD-31LD
Possible
HYPER CUSTOM
2004
TD-30LD
Possible
CERTATE
04-16
1003 - 2004
TD-30LD
Possible
LUVIAS
07-15
1003 - 2004
TD-30LD
Possible
20
2000
-
Impossible
PRESSO
08-17
1003 - 2025
TD-30LD
Possible
GEKKABIJIN
04-17
1003 - 2004
TD-30LD
(Only AIR is not available)
Possible
EXCELER
14-17
1003 - 2004
TD-30LD
Possible
CALDIA
05-18
1500 - 2004
TD-30LD
Possible
THEORY
-
-
-
Impossible
EMERALDAS
09-17
2506 - 2508
TD-30LD
Possible
TD Series
-
-
Impossible
AIR LT3000
3000
-
Impossible
morethan
14-17
-
-
Impossible
IGNIS
05-14
2004
TD-30LD
Possible
TD Series
-
-
Impossible
AEGIS
13-17
1003
TD-30LD
Possible
IPRIMI
16
1003 - 2004
TD-30LD
Possible
X FIRE
14-17
-
-
Impossible
KOHGA
14-17 AIR
-
-
Impossible
FREAMS
11-15
2004
TD-30LD
Possible
BRADIA
-
1503
TD-30LD
Possible
LEGALIS
12
1003
TD-30LD
Possible
REVROS
15
1003
TD-30LD
Possible
EM MS
16
2004
TD-30LD
Possible
CREST
16
1000
TD-30LD
Possible
Cy.
-
1500
TD-30LD
Possible
JOINUS
16
1500
TD-30LD
Possible
E-Gee
-
-
-
Impossible
Dsmarts
16
2300
TD-30LD
Possible
TEAM DAIWA
-
-
-
Impossible
TOURNAMENT
AIRITY/FORCE
-
-
-
Impossible
STEEZ (Spinning)
-
-
-
Impossible
SALTIGA BJ
-
-
-
Impossible
18 TATULA
-
-
-
Impossible
TOURNAMENT
-
-
-
Impossible
BLAST
-
-
-
Impossible
CATALINA
-
-
-
Impossible
Silver Creek
-
-
-
Impossible
SEAGATE
-
-
-
Impossible
BG
-
-
-
Impossible
VADEL
-
-
-
Impossible
SKIP CAST
-
-
-
Impossible
TRIFORCE
-
-
-
Impossible
HARRIER
-
-
-
Impossible
EMBLEM
-
-
-
Impossible
PHANTOM
-
-
-
Impossible
PRIMAX
-
-
-
Impossible
LUXEL
-
-
-
Impossible
REGAL
-
-
-
Impossible