[LIVRE] POWER 70-75 Jigging & Casting Power Handle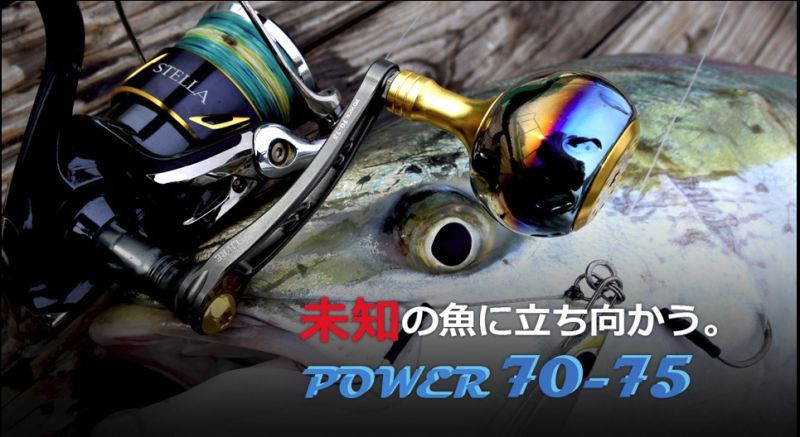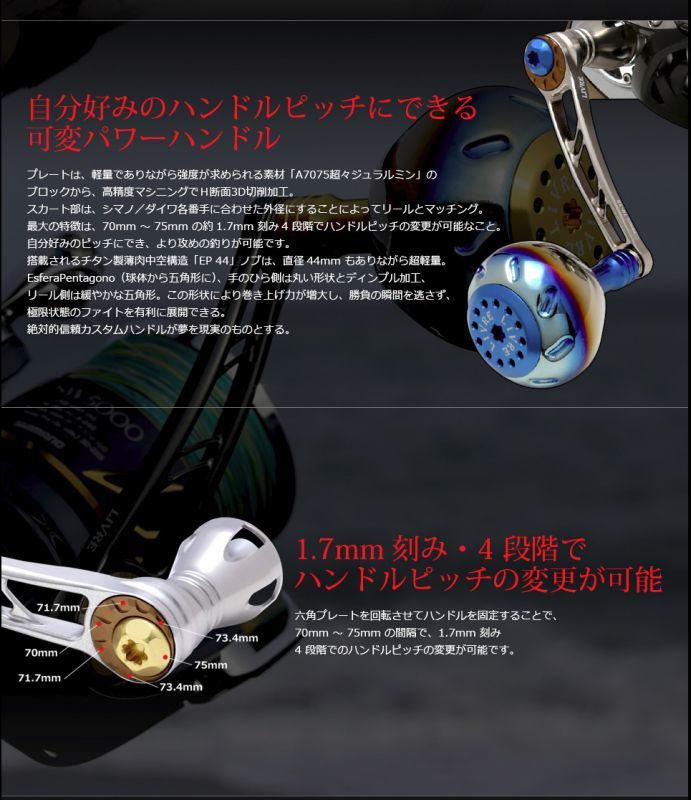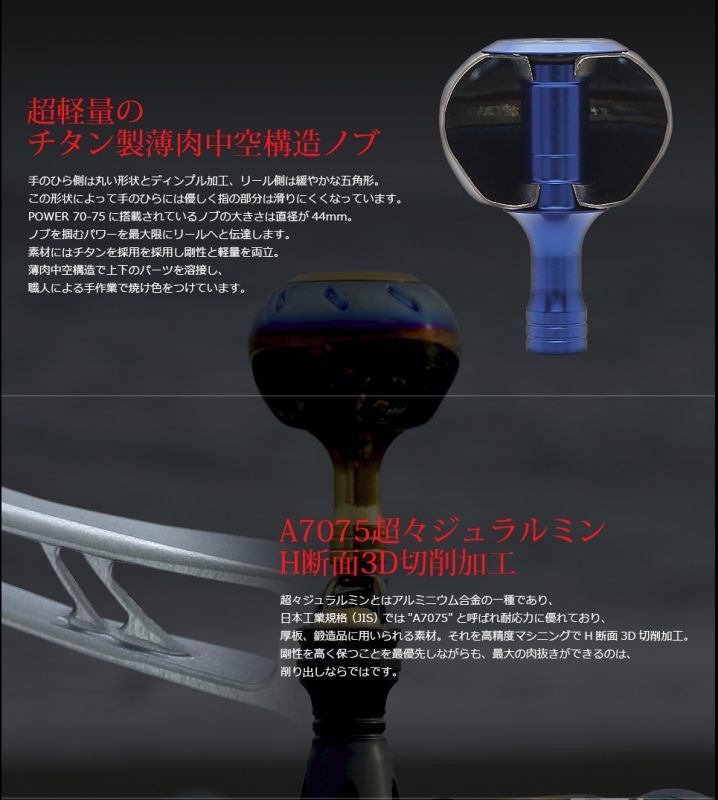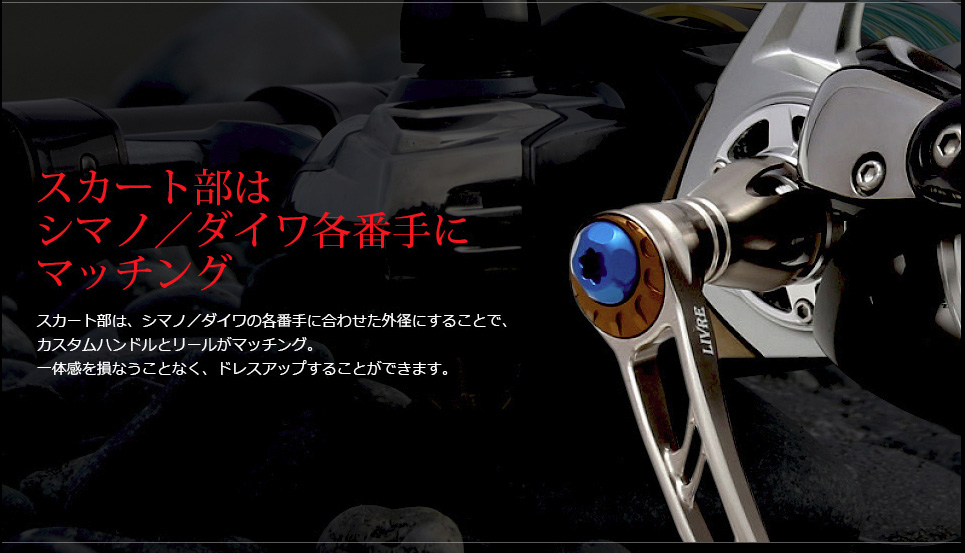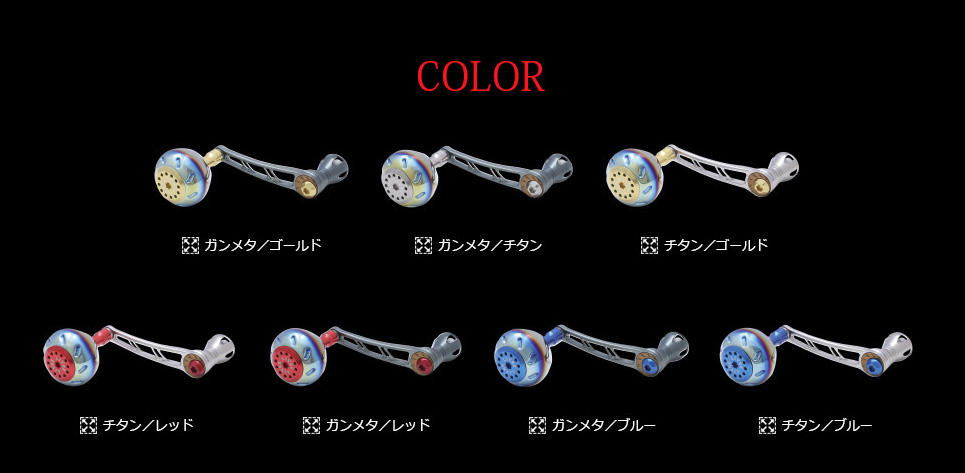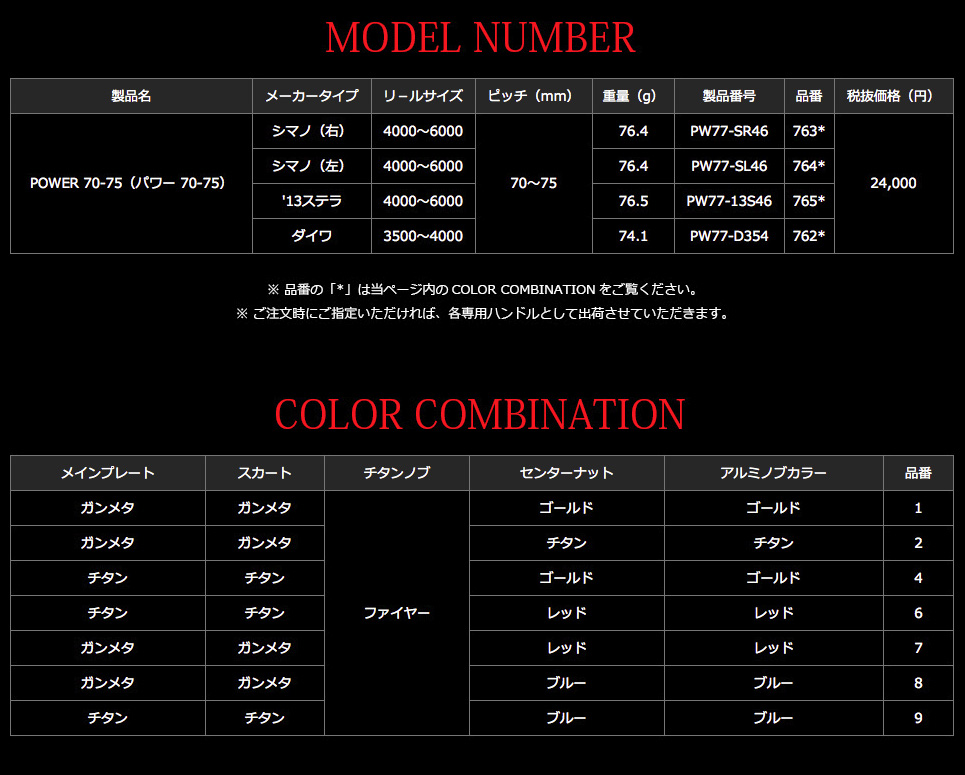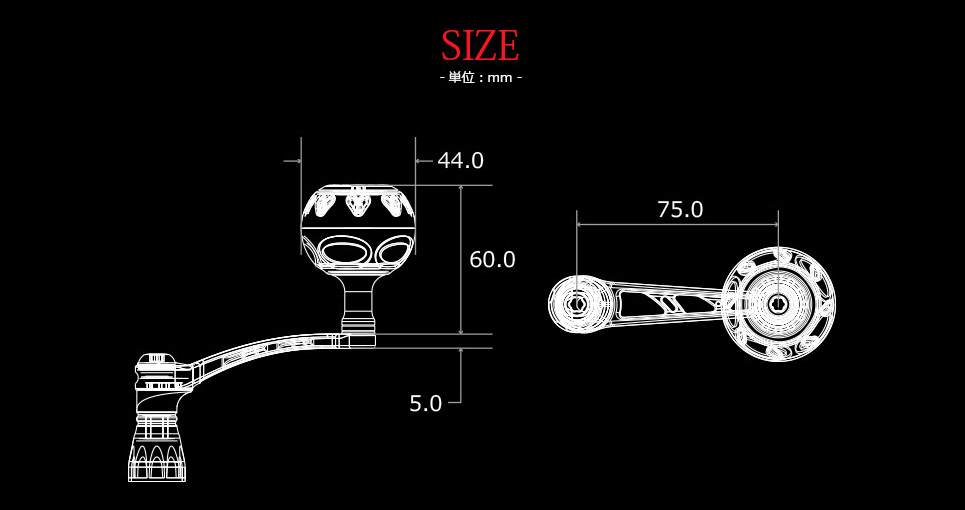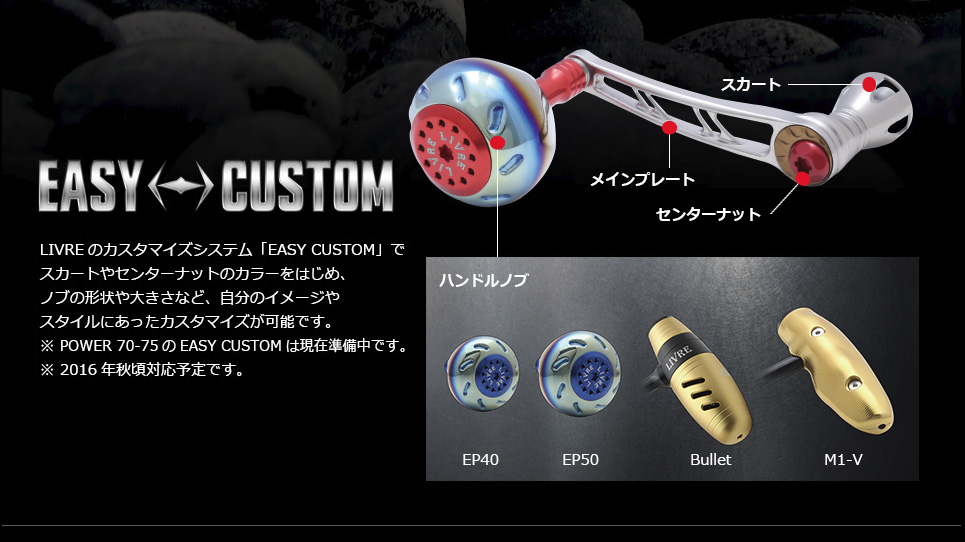 ◆Compatibility◆
SHIMANO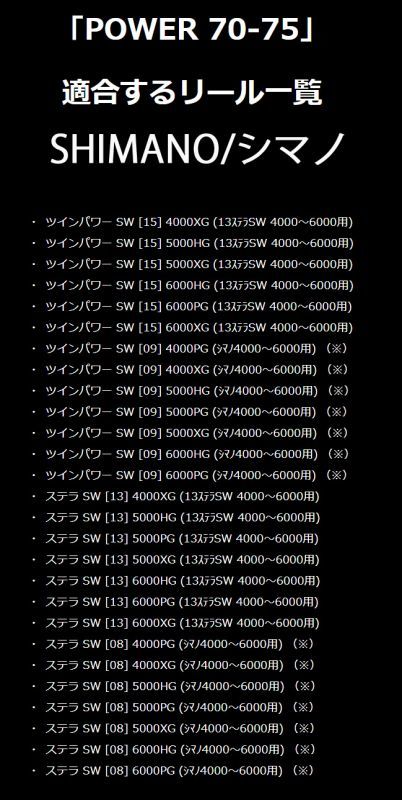 ◆Compatibility◆
DAIWA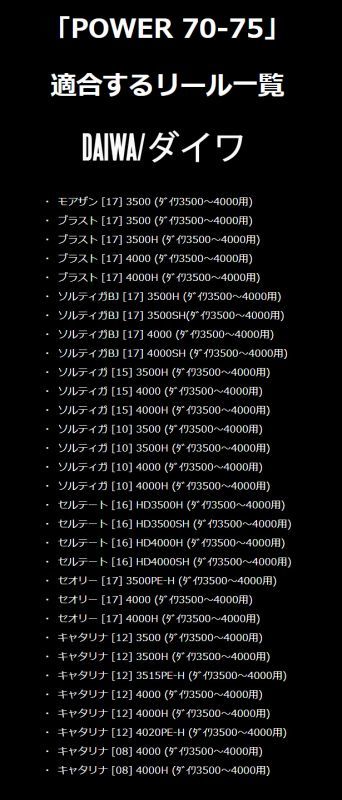 Description

POWER 70-75

variable power handle can be made of their favorite handle pitch
plates, blocks from, H section 3D machining with high precision machining of the material "A7075 than duralumin" which strength is required, yet lightweight.
Skirt, reel and matched by the outside diameter to match the Shimano / Daiwa each count.
The biggest feature, it can be changed in the handle pitch about 1.7mm increments four stages 70Mm〜75mm.
Can be on the pitch of their liking, you can be more aggressive fishing.
Titanium thin hollow structure "EP 44" knob mounted is also the diameter 44mm with ultralight.
EsfsraPentagono (the pentagon from the sphere), palm side is round shape and with dimples, the reel side loose pentagon.
This shape by winding force is increased, without missing a moment of the game, can be advantageous to expand the fight of extreme conditions.
Absolute trust custom handle it is assumed the dream of reality.

Change of the handle pitch 1.7mm increments - 4 stages can
be to secure the handle by rotating the octagonal plate, can handle a pitch change 1.7mm increments - 4 stages between 70Mm〜75mm.

Titanium thin hollow structure knob ultralight
palm side is round shape and with dimples, the reel side loose pentagon.
Gently portion of the finger in the palm of your hand by this shape has become difficult to slip.
The size of the knob mounted on the POWER 70-75 is 44mm in diameter.

The power to grab the knob and then transmitted to the reel to the maximum.
Both rigid and lightweight adopted titanium is the material.
Welding the upper and lower parts in the thin-walled hollow structure, it has been baked by hand by skilled craftsmen.

A7075 than duralumin 3D cutting
the Ultra duralumin is a kind of aluminum alloy, is excellent in stress called Japanese Industrial Standard (JIS) in "A7075", planks, material used for forging.
H-beam 3D cutting it with high precision machining.
While top priority maintaining high rigidity, it can be a maximum of lightening is a unique out sharpener.

Skirt matching Shimano / Daiwa each numerical
skirt, by an outer diameter that matches the respective count Shimano / Daiwa, custom handle and reel matching.
Without compromising the sense of unity, you can dress up.