[Avail] ISUZU Microcast Spool BC5240R2 for ISUZU BC520X, Megabass Pagani P300 *MGBA
[Avail] ISUZU Microcast Spool BC5240R2 for ISUZU BC520X, Megabass Pagani P300 *MGBA

Our Selling Price: US$107.80 [Regular Price: US$154.00]

Microcast Spool for ISUZU BC520 series


Model

Microcast Spool BC5240R2 (Spool rim level : 4.0mm)


Description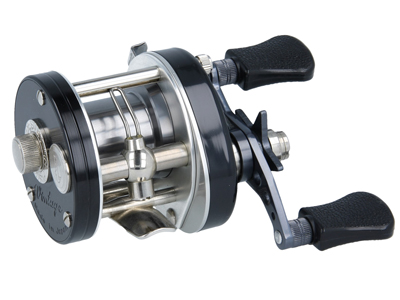 Reel:BC520SSS ABC
Spool:MS-BC5240R2 GUNMETAL

Microcast spool for ISUZU BC520 series.

It has a line capacity of 70m for a 10lb nylon line, so it is recommended for small top water, mainstream, and lake trout.

Equipped with a 6-point centrifugal brake, it has been renewed to R2.
Since you can obtain strong braking power, you can comfortably cast heavy lures such as large spoons.
Also, the balance when using 3 points has improved.
Wider and finer brake settings than before are possible.


Color

Microcast Spool BC5240R2(Spool rim level : 4.0mm)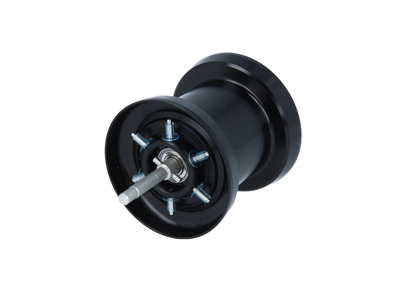 BLACK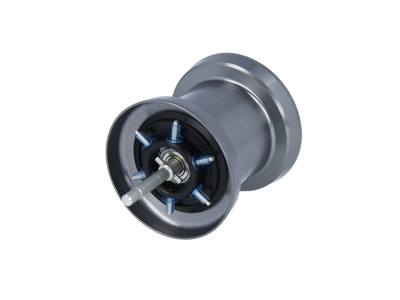 GUNMETAL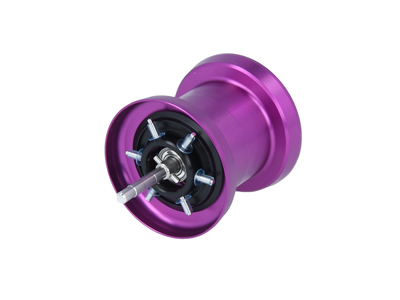 PURPLE


Features

Since the original 6P-Brake is already installed, you can use it just by replacing it with the genuine spool.
Please use the 3.5mm brake block made by Avail for the brake block.
* Genuine brake block cannot be used


Spec

Material
Spool part:Extra super duralumin (colored by alumite processing)
Shaft part:Stainless steel

Bearing size
9x4x4 2pcs

Compatibility

ISUZU
520X CHIMERA, 521X CHIMERA
BC520SSS, BC521SSS
BC520SSS ABC, BC521SSS ABC

Megabass
Pagani P300R, P300L

FROG PRODUCTS
TOY-MACHINE Superlative
TOY-MACHINE Superlative DX

* Genuine brake block cannot be used


Weight

Microcast Spool BC5240R2 approx. 11.0g * Weight with the original 4P-Brake attached.
Genuine Spool approx. 24.5g


Line capacity

Microcast Spool BC5240R2

10lb φ0.260mm 70m
12lb φ0.285mm 60m
14lb φ0.310mm 50m

Measured using the nylon line (VERSATILE DESIGN) of Yamatoyo Tegus Co., Ltd.

If you feather the reel with your thumb using the spool rim, the alumite may come off due to friction.
Feather a reel with your a thumb, use the spool's spool surface.