【Abu】 Level Wind Cap 【REV】 SAPPHIRE BLUE
 Description

Level Wind Cap for Abu Revo series, made of duralumin by machine cut

weight : approx. 5.6g

* The looks might be a little different depending on production lot.

* You need to disassemble the gear box to install the item.


 Compatibility

・ Revo LTX
・ Revo LTZ
・ Revo LTZ Limited 7
・ Revo Deez 6
・ Revo BLACK 9
・ Revo LT
・ Revo LT 6
・ Revo MGX
・ Revo LT
・ Revo ALT
・ Revo Elite 7/8
・ Revo Elite IB 5/7/ROCKET9
・ Revo Power Crank 5/6
・ Revo BIG SHOOTER COMPACT
・ Revo BIG SHOOTER
・ Revo Elite 2
・ Revo Elite IB
・ Revo Elite Power Crank
・ Revo Elite SX(KTF×ENGINE)

・ PRO MAX
・ SILVER MAX
・ BLACK MAX

・ SALTY STAGE Revo MJ
・ SALTY STAGE Revo SJ
・ SALTY STAGE Revo LJ
・ SALTY STAGE Revo BJ

・ Revo MGXtreme
・ Revo MGX
・ Revo 3 Premier
・ Revo 3 Rocket
・ Revo 3 Inshore
・ Revo 3 Winch
・ Revo 3 STX
・ Revo 3 SX
・ Revo 3 S
・ Revo 2 IB
・ Revo 2 Premier
・ Revo 2 Inshore
・ Revo 2 Winch
・ Revo 2 STX


 Instruction Manual

From here on in, we will explain to you how to change out the stock parts to our custom ones.
Please when taking your reel apart pay special attention not to lose
or misplace any pieces you have removed from your reel.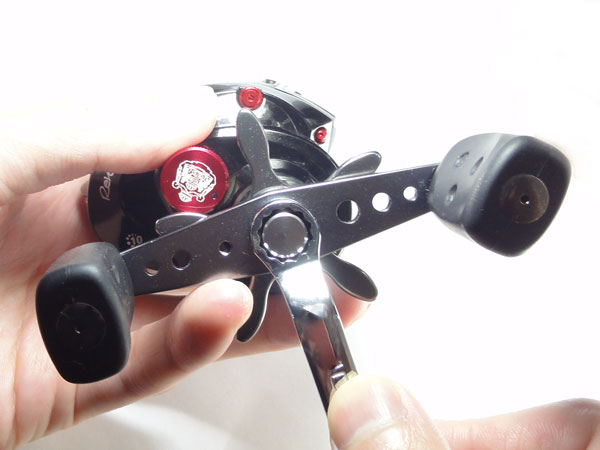 Step#1: Removing the handle from the reel.
You can remove the handle from your reel by using a 10mm wrench.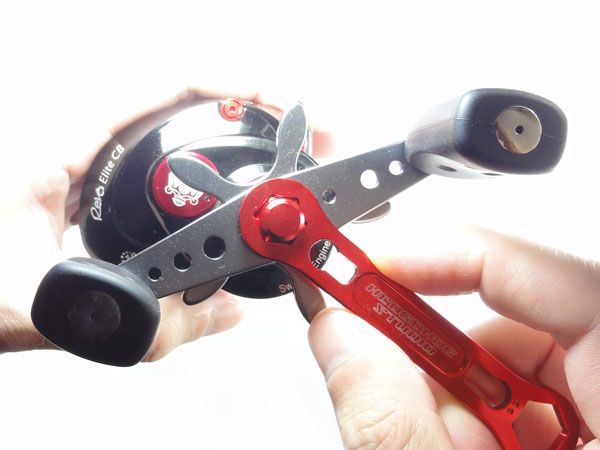 When replacing the lock nut, please use our original" TRUST WRENCH" when tightning
it down. This will keep you from scratching your new parts.
→ You can order our "TRUST WRENCH" here.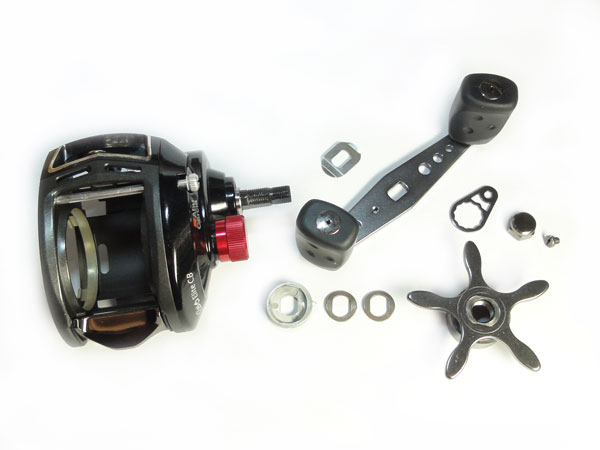 Step#2: Remove the star drag side cover spool.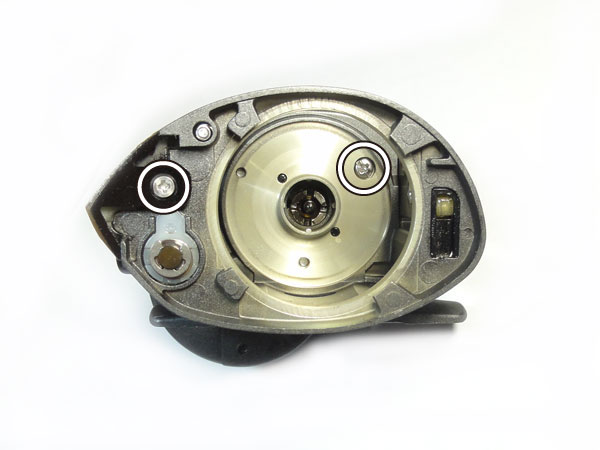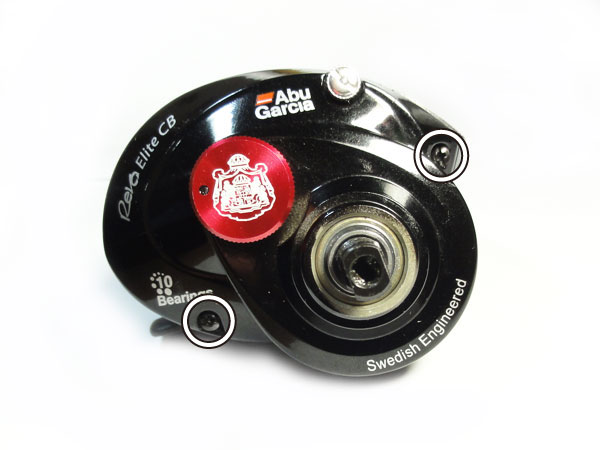 Next, please remove the small screws from the side cover.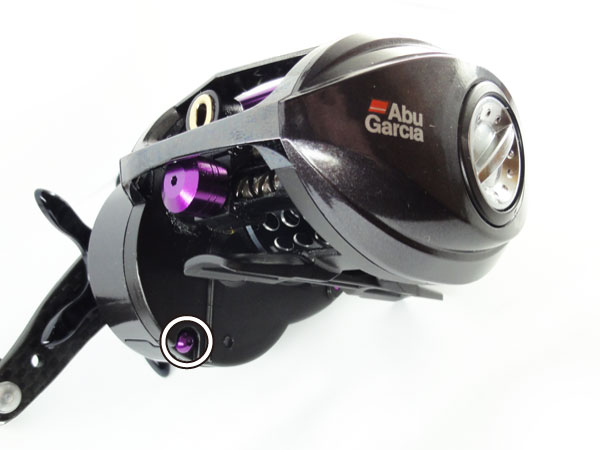 If your reel is the LTX series reel,
please remove the screw found on the bottom of the gear box.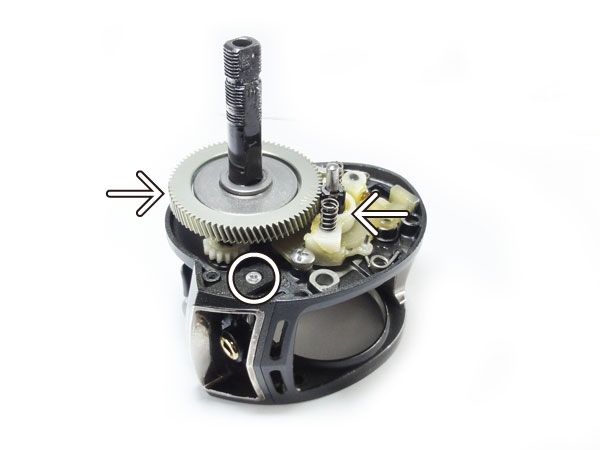 Next, lay your reel down with the gear box facing upward.Then slowly remove the cover.
Please make sure the gear box stay facing upward,
otherwise the parts with the arrows pointing to them may fall off and be lost.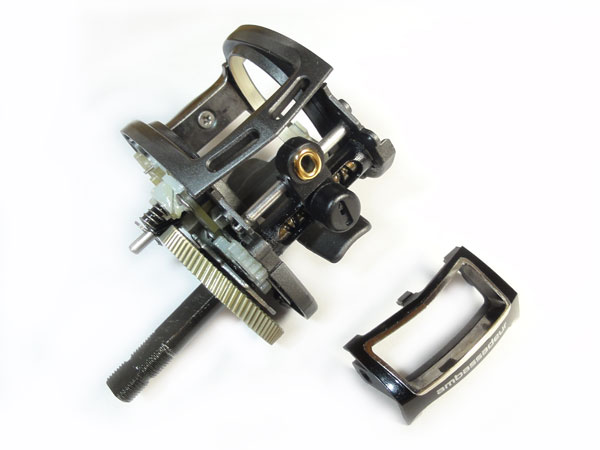 Next remove the front cover.
We took this picture with the reel laying flat for your ease of viewing.
We do not recommend you to do the same, as the parts we have discussed about may fall off and be lost.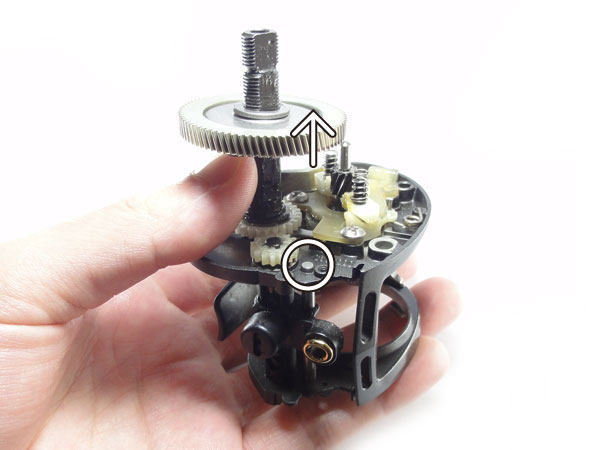 Step#3: Next, change out the level wind shaft.If the shaft feel stuck,
please gently lift up the gear and that should free it up.

This step is quite complicated with the LTX series reels.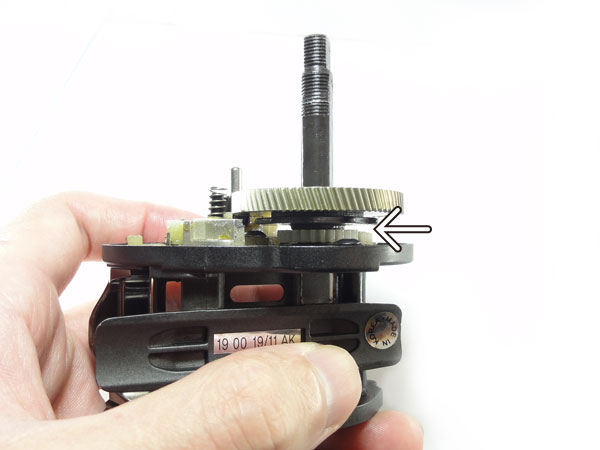 If you had to lift up the gear,
please make sure you return the gear back to its original position.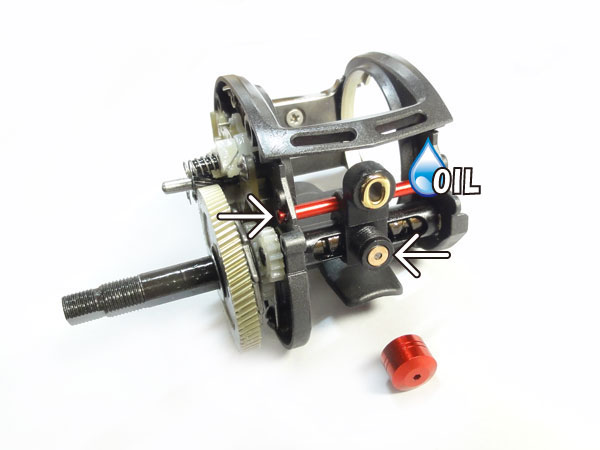 Step#4: Changing out the level wind cap.
There will be a washer on the original cap,
you will use this washer again with our parts.
Please be careful not to misplace this washer.Next, for the ease of maintenance,
please apply a small quantity of oil to the level wind shaft.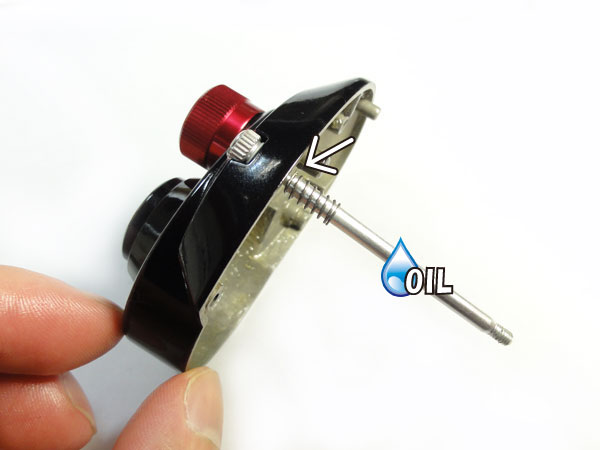 Step#5: Changing out the cam lock screw.
Please remove the spring found on this part with a tooth pick.
When removing this spring,
please apply an ample amount of oil so that these delicate parts do not become damaged.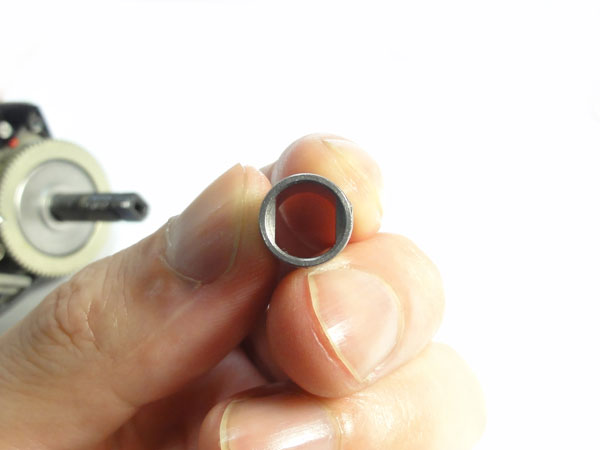 Step#6: Return all removed parts back to their original position.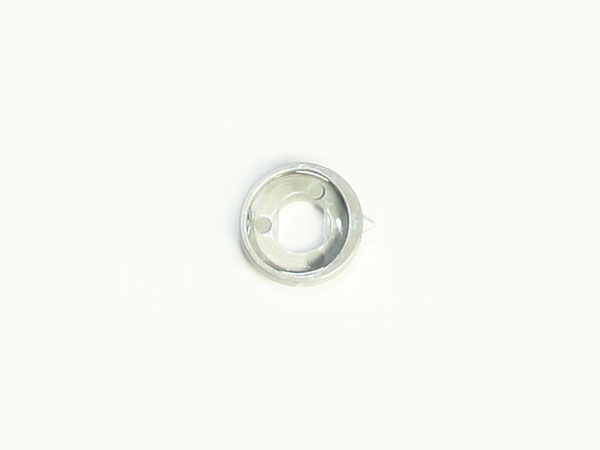 Take special care to replace the click spring holder back to its original position.
Facing the same way as in the above picture.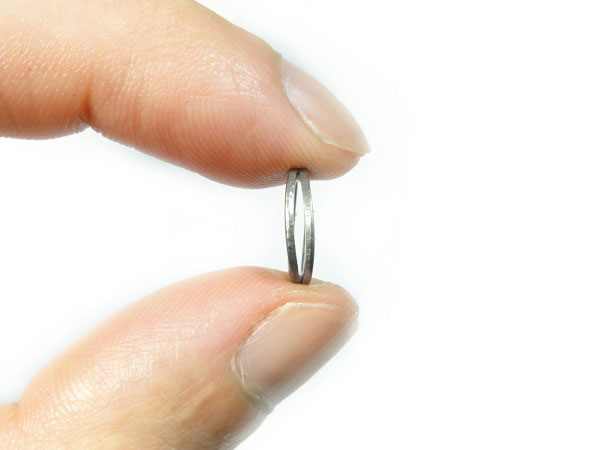 Make sure the washers inside of the star drag are flush when replacing.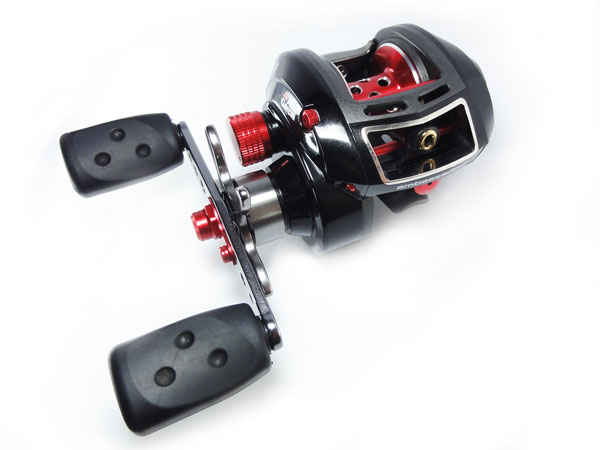 Put all parts back to finish up!