[Studio Composite / Standard Plus] 2018 Limited Edition Model Carbon Crank Handle RC-SC EX 88 [YUGO YAMADA Signautre Model]
[Studio Composite / Standard Plus] 2018 Limited Edition Model Carbon Crank Handle RC-SC EX 88 [YUGO YAMADA Signautre Model]
Our Selling Price: US$205.70 [Regular Price: US$242.00]
Not available
Description
RCSC EX PLUS STRONG MIND MODEL 88mm
north of Iron Man, Yamada Yugo professional signature model STRONG MIND.
The first installment of the 2018 model, the short length of 88mm, 5MM thick carbon plate.
Yamada Yugo professional experience has been created, equipped with a hollow round square knob.
Daiwa than this model, ABU, adopted Shimano shared washer.
High crimp lightweight effective length of 88mm, a carbon prepreg sheet having high rigidity to a crank shape.
Dare, without the use of 4φ of the shaft for Daiwa Shimano, adopted SUS shaft of tough 5φ for Salt.
Yamada Yugo professional design, round square carbon knob a special rubber coating of the hollow structure.
Lightweight, high-rigidity, high sensitivity signature model, STRONG MIND was completed.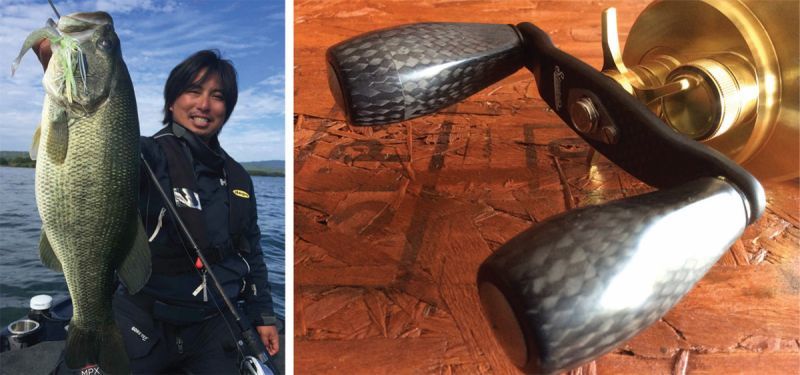 Compatibility
SHIMANO
DAIWA
ABU
can be installed in most of the reel of Shimano Daiwa Abu.
(Each manufacturer-specific dedicated nut is equipped with a standard)

※ of some reel, (such as STEEZ · surpassed) C bolt type of Daiwa will require additional C bolt.