[IOS Factory] Canaria Spring System ・Easy (for ABU Cardinal)
Product Description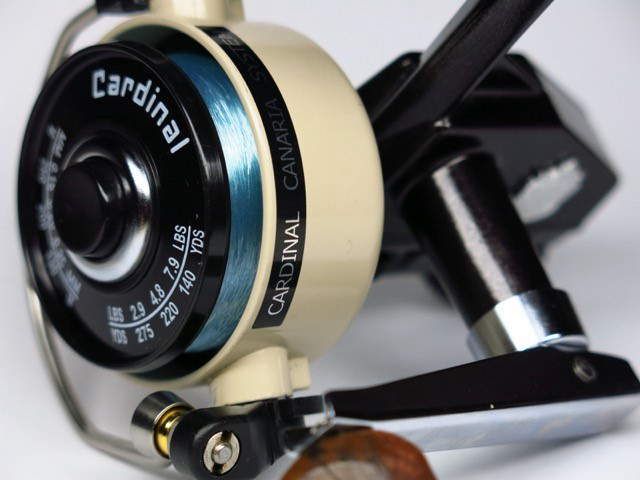 light wound comfort and pleasant ratchet sound

high response Lee ring of Kirekire big success! In minnow queuing

Salt corresponding specification

it became a renewed general store sale initiated by the easy setting.


Due to its classic modern design and simple internal structure, still many of the overwhelming popularity of the ABU Cardinal all over the world.

In IOS, cherish the essential taste of the Cardinal, draw out a more practical Cardinal of charm, it developed a stopper System.

And the stopper plate design of the original shape, the wire diameter of the stopper ratchet of the spring by the ultra-fine, deplete the ratchet resistance, has created a light wound comfort and high-response that is not bought yet.

Furthermore, airy tone with dedicated design plate, and, anyone can exchange with one touch, happy easy setting. (Simple fixed specification)
by a light wound, from the high-sensitivity retrieve management fishing, more stopping pitch is fine, the actions that sharpness of minnow queuing of the stream to be able to in to become a high response, practical and more than ever before It will be transformed into a big success of the reel in the field.


※ We recommend the combination of a sister product Cardinal line roller hyper-Beer strengthening spring.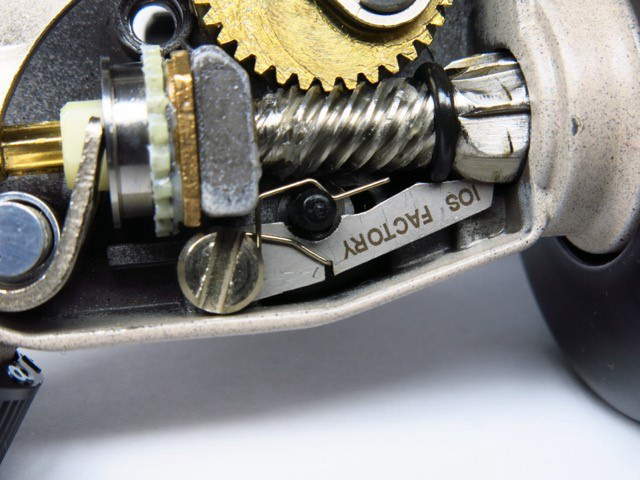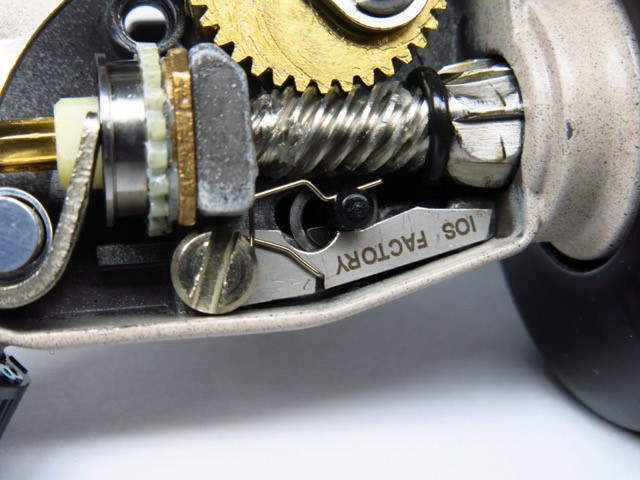 Spec

◆ fit reel

Cardinal 3/33 / 3X / 3E / 3BP , etc. (in the 4 series not be installed)


method of adjusting the ◆ sound

There is no need of adjustment usually, but by bending the spring to your liking, you can adjust the lightness of the stopper sound large and small and retrieve.

※ slide lever is a simple fixed system.
To more firmly twist sharp, although you will need a specialized skill, please adjust the tension and put the washer provided with the bottom of the C-ring that secures the lever.


◆ mounting method

Open the cover of the first reel body.

Remove the screws that second stopper plate is fixed.

3 Remove the genuine of the plate and the spring.

4 Remove the mounting base near the old grease and oil.

Attach the 5 IOS Kanariabane Bureto.

Set the 6 IOS Kanariabane to the plate and slide lever, tightening in genuine bis, to see if normal plate moves.

7 plate body and the entire spring, and then evenly coated with the IOS oil.

While the 8 slide lever to the ON & OFF, and confirm the operation.

The whole operating various parts reel together 9, is the IOS oil to the main gear and get coated with the IOS Giagurisu, it will be more smooth Lee ring.

10 After removing the oil to the rotor, a dedicated seal divided into two attached as proof of Kanariabane mounting, please put your preference.


◆ Specifications

Name IOS Cardinal canary spring system · Easy

Bundled items plate body, dedicated spring, adjustment shims (usually do not use), a dedicated sticker, installation instructions (product mount)

durability, and the like almost semi-permanent, will be the Salt corresponding specification

selling price 4,000 yen (excluding tax)