[Avail] Abu Microcast Spool OLD5550C70'S for Ambassadeur 5500C 70's [Spool rim 5mm]
[Avail] Abu Microcast Spool OLD5550C70'S for Ambassadeur 5500C 70's [Spool rim 5mm]

Our Selling Price: US$77.00 [Regular Price: US$110.00]
Model

OLD Ambassadeur 5500C (70's) Spool rim 3mm
OLD Ambassadeur 5500C (70's) Spool rim 5mm


Product Description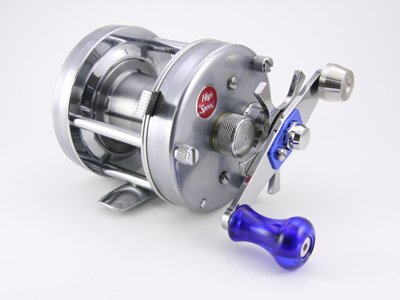 Reel: Abu Ambassadeur 5500C 770603
Avail parts already installed on reel
OLD Ambassadeur 5500C (70's) Spool 5mm Gunmetal
SD-AB-KSTR Chrome
Single Pure Handle 40mm Chrome (Proto)
Aluminum Handle Nut for Abu M8 Chrome
S size Acrylic Knob Blue
Retainer 9-10mm type Blue
Cogwheel #5152 Bearing Model




Reel: Abu Ambassadeur 5500C 770603
Avail parts already installed on reel
OLD Ambassadeur 5500C (70's) Spool 3mm Black
SD-AB-KSTR Chrome
Pure Handle S 80mm Chrome
Aluminum Handle Nut for Abu M8 Chrome
S size POM Knob Black
Retainer 9-10mm type Black
Cogwheel #5152 Bearing Model

Microcast Spool for Ambassadeur 5500C OLD.
The mountain rim models from the 70s and 80s are probably the most widely distributed and loved of the OLD Ambassadeur 5500C models.
Please note that the 5500C with the same name does not fit the Palming model, the Blue gray model of the Mamiya era, or the Simon Shimomura model.
Ultra-cast models with the Spool axis coming off the Spool will fit this Spool.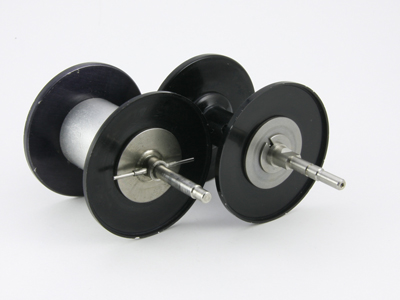 Fits reels with Spool shafts of the shape shown in the photo.
On the right, Cogwheel is removed.
Remove the cogwheel and check the shape of the part that will be hidden.

If there are too many errors, we may stop accepting orders from the web store.


Color

- OLD Ambassadeur 5500C (70's) Spool 3mm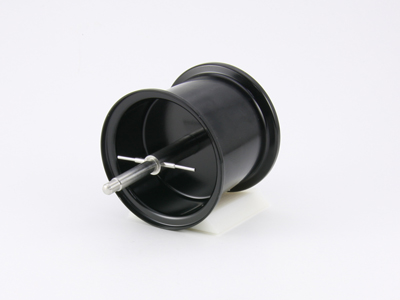 Black

- OLD Ambassadeur 5500C (70's) Spool 5mm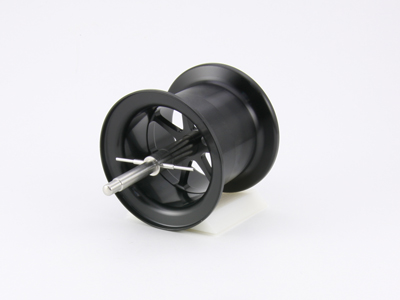 Black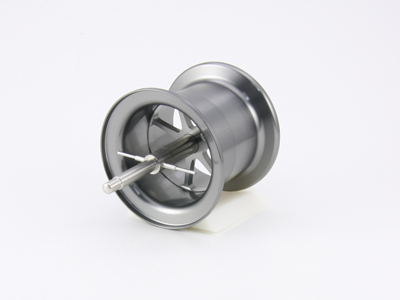 Gunmetal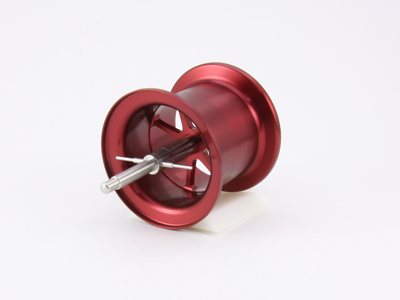 Red


Feature

By making the Spool lighter and reducing the amount of spool, the overall weight of the Spool can be significantly reduced.
It greatly improves the minimum castable lure weight and increases the lure's casting distance at the same weight.


Spec

Basic Specifications

Material
Spool part: Extra Super Duralumin (colored by anodizing)
Shaft part: stainless steel

Compatibility
Abu Ambassadeur 5500C (Models from the 70's to early 80's)
Mountain rim, body color silver, gray or black model
* for other models, please contact us by e-mail.

Weight

Spool/Weight/Weight ratio to genuine
OLD Ambassadeur5500C (70's) Spool 3mm/17.2g/-11.0g
OLD Ambassadeur5500C (70's) Spool 5mm/17.8g/-10.4g
Genuine Spool 5500C (770603)/28.2g/-

Line Capacity
[OLD Ambassadeur 5500C (70's) Spool 3mm]
12lb φ0.285mm: 75m
14lb φ0.310mm: 60m
16lb φ0.330mm: 45m
[OLD Ambassadeur 5500C (70's) Spool 5mm]
12lb φ0.285mm: 110m
14lb φ0.310mm: 90m
16lb φ0.330mm: 70m

The above values were measured with nylon line (Versatile Design) from Yamayo Tegus Co.


How to use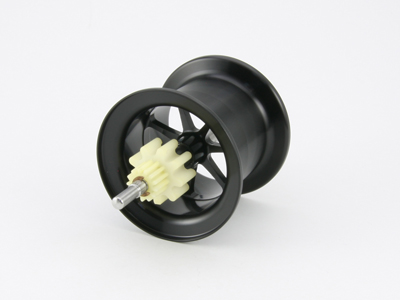 Remove the genuine Cogwheel from the genuine Spool before porting it to the Microcast Spool.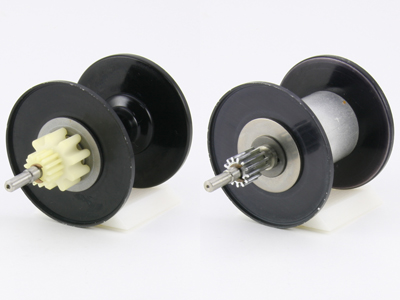 Depending on the age, some are made of resin and some are made of metal.

* If you feather the reel with your thumb using the spool rim, the alumite may come off due to friction.
Feather a reel with your a thumb, use the spool's spool surface.