Description

This wrench is special tool to remove handle lock bolt and nut of Avail STi2/STi2.5 Handle and 14 CALCUTTA CONQUEST original handle and so on.

The hex size should be 10mm and 11mm(Both Bolt and Nut).
- 10mm : ABU 1500 - 6500, SHIMANO Low-profile models, etc.
- 11mm : ABU 7000, SHIMANO Jigging Baitcasting reel models.



Color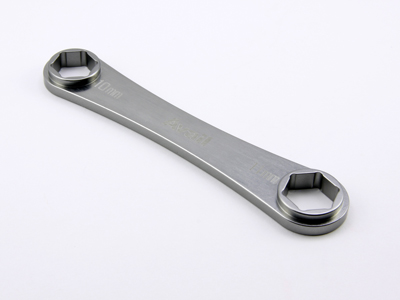 GUNMETAL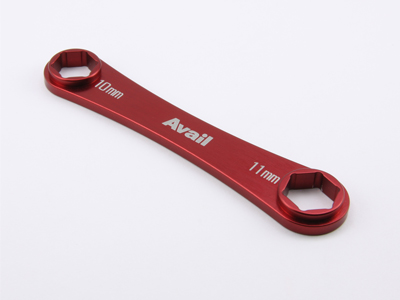 RED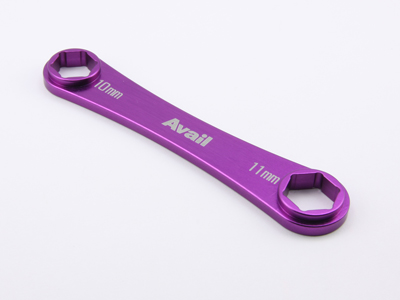 PURPLE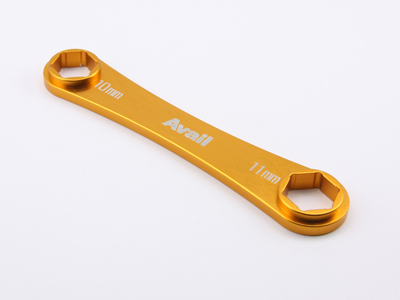 ORANGE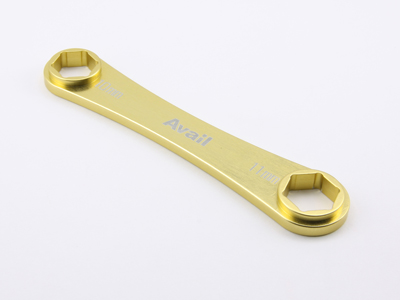 CHAMPAGNE GOLD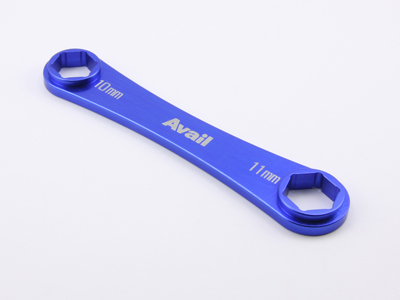 BLUE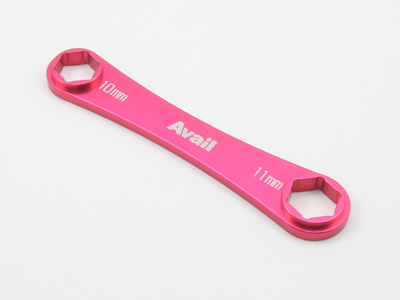 PINK



 Spec

Material : Extra Super Duralumin

Length : 88mm

Thickness(Main) : 3mm

Thickness(Max) : 5mm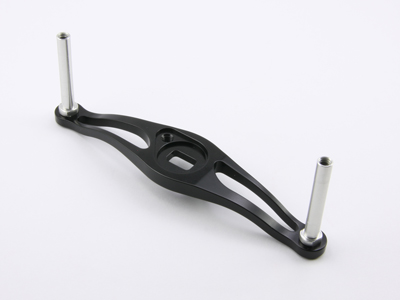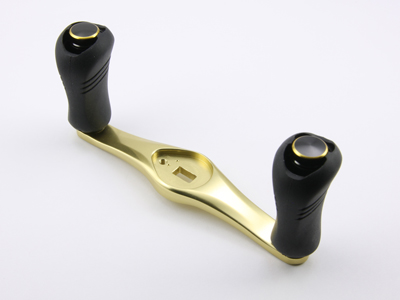 オフセットハンドルSTi2や14カルカッタコンクエストの純正ハンドルなどのリテーナーが一段下がっておるハンドルに対応しています。
12アンタレスの純正ハンドルでご使用の際は、レンチとハンドルが接触します。
ハンドルにキズがつかぬようご注意下さい。

対辺10mm、対辺11mmの2種類のサイズを1本にした、メガネレンチです。
全長9cm弱ですので、必要以上に力を掛けずにしっかりと締め込む事ができます。
リール付属のレンチのように、薄くないので、回したときに手が痛くなりません。
アルマイト加工により、7色をラインナップしました。