[Avail] Offset Wrench 10/11mm
Description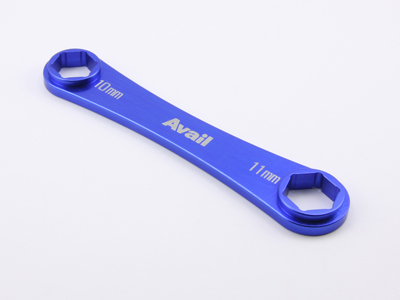 Aluminum Offset Wrench

Avail has created a Wrench for genuine handles such as the offset handle STi2 and 14 CALCUTTA CONQUEST.
Corresponding sizes are 10 mm hexagon and 11 mm hexagon.

The size notation and logo are printed by laser processing.


Color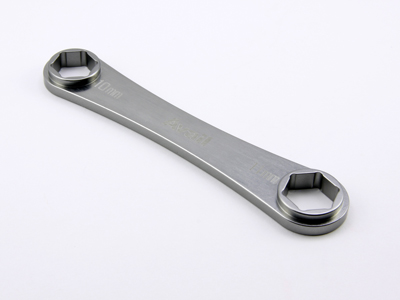 GUNMETAL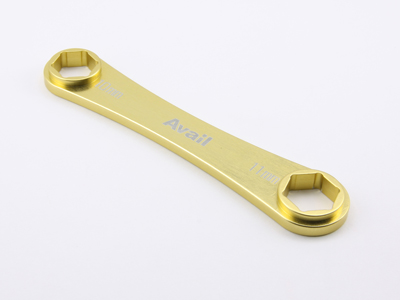 CHAMPAGNE GOLD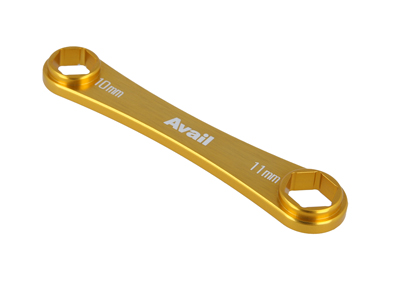 GOLD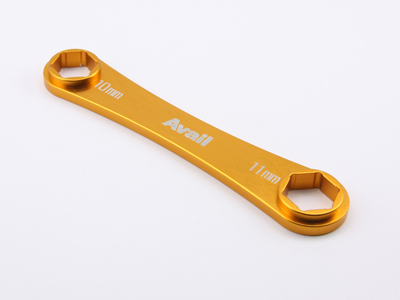 ORANGE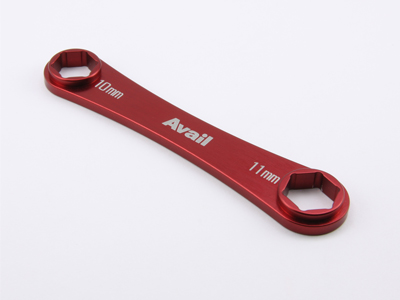 RED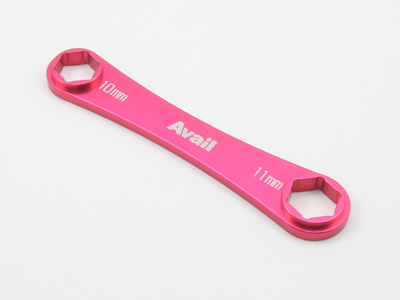 PINK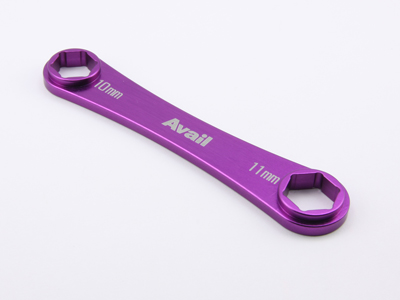 PURPLE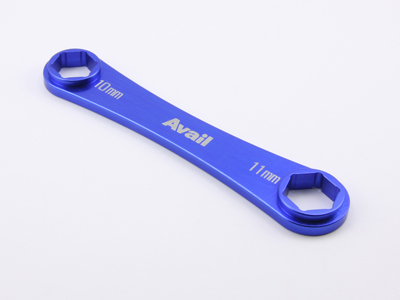 BLUE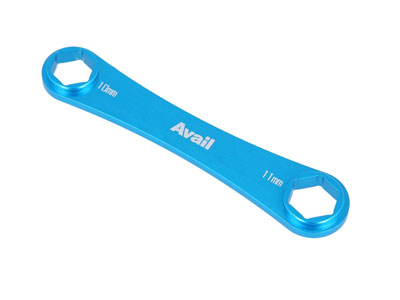 SKY BLUE


Spec

Material
Aluminum alloy (extra super duralumin)
Colored by alumite processing
Printed by laser processing

Main size
Full Length:88mm
Body Thickness:3mm
Base Thickness:5mm

Compatibility
Bolts and Nuts with opposite sides of 10 mm
ABU:1500-6500 SHIMANO:For Basses, Small Bait Reels, etc.
Bolts and Nuts with opposite sides of 11 mm
ABU:7000 SHIMANO:Bait Reel for Jigging, etc.


■特長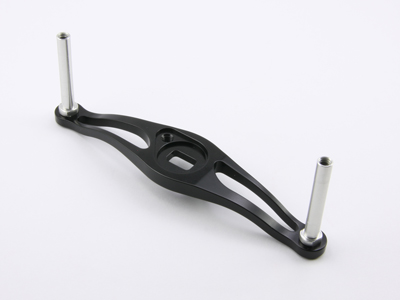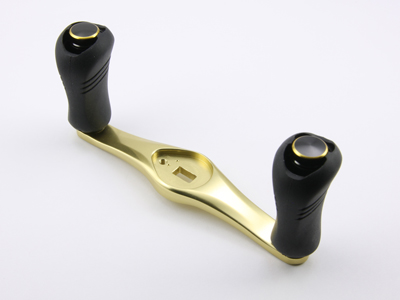 Offset handle STi2 and 14 CALCUTTA CONQUEST genuine handles are compatible with handles with a lower retainer.
When using with a genuine 12 ANTARES handle, the wrench and handle will come into contact.
Be careful not to scratch the handle.

A glasses wrench that combines two sizes, 10 mm on the opposite side and 11 mm on the opposite side.
Since the total length is less than 9 cm, it can be tightened firmly without applying more force than necessary.
It's not as thin as the wrench that comes with the reel, so it doesn't hurt your hands when you turn it.
Seven colors are available by alumite processing.

The original offset wrench is anodized and colored.
Please note that due to the manufacturing method, there may be some color loss in the appearance.
As shown in the photo, there may be some parts that are not colored.
There is no need to worry about rusting because a layer of alumite is also formed on the part where the color of the base is exposed.