[Haneda Craft] Mirror Finish Short Handle S-shaped
[Haneda Craft] Mirror Finish Short Handle S-shaped


Our Selling Price: US$56.95 - US$85.80
Prices vary according to options.
Unspecified
■ Description




"Haneda Craft" stylish handle is quite popular among top water gamers and Ambassadeur freaks in Japan.
This is shorter than other Mirror Finish Handle, which is easy to handle during actual fishing.
・ 2 handle knobs in a variety of colors (Wooden or Acrylic) are already equipped.
・ 2 bearings on each handle shaft are already installed.(4 in total)
Then the price is quite resonable.

* Although this original design concept is for right handed reels. However there is no technical problem to use it for left handed reels at all.

◆Whole length:approx : 70mm
* The length between a handle knob shaft and the other one is about 60mm.


■ Color




RW (Red Wood)





BW (Brown Wood)





CP (Clear Purple)





CR (Clear Red)





AB (Aqua Blue)





CO(クリアオレンジ)





CY (Clear Yellow)





LY (Lemon Yellow)





BK (Black)





SW (Solid White)





SLY(Solid Yellow)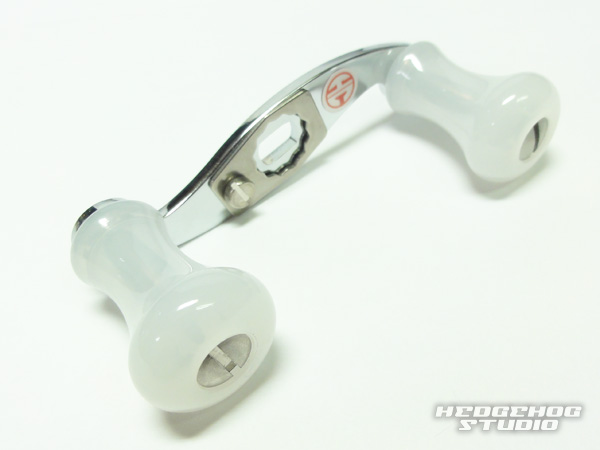 CW (Clear White)


■ Compatibility

* Compatible with Abu or DAIWA reels that standard nut "M8" is adopted on.
It fits on almost all of ABU and DAIWA reels.