[Haneda Craft] Duralumin Red Handle S-shaped
[Haneda Craft] Duralumin Red Handle S-shaped


Our Selling Price: US$83.60 - US$89.10
Prices vary according to options.
Unspecified
■ Description




"Haneda Craft" stylish handle is quite popular among top water gamers and Ambassadeur freaks in Japan.
・ 2 handle knobs in a variety of colors (Wooden or Acrylic) are already equipped.
・ 2 bearings on each handle shaft are already installed.(4 in total)
Then the price is quite resonable.

* Although this original design concept is for right handed reels. However there is no technical problem to use it for left handed reels at all.

◆Whole length:approx : 80mm
* The length between a handle knob shaft and the other one is about 70mm.


■ Color




RW (Red Wood)





BW (Brown Wood)





SB (Solid Brown)





CR (Clear Red)





CP (Clear Purple)





BK(Black)





SW(Solid White)





SLY(Solid Yellow)





CO(Clear Orange)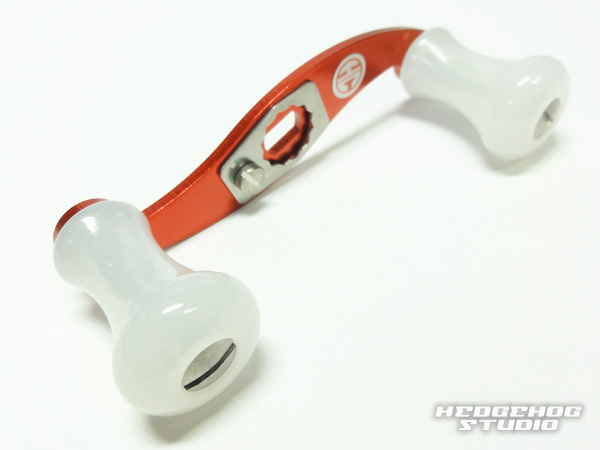 CW(Clear White)


■ Compatibility

* Compatible with Abu or DAIWA reels that standard nut "M8" is adopted on.
It fits on almost all of ABU and DAIWA reels.