[Avail] Swept Handle for SHIMANO (HO-SH-STA) *AVHASH
[Avail] Swept Handle for SHIMANO (HO-SH-STA) *AVHASH


Our Selling Price: US$57.60 [Regular Price: US$82.28]
---
| Description of the product
---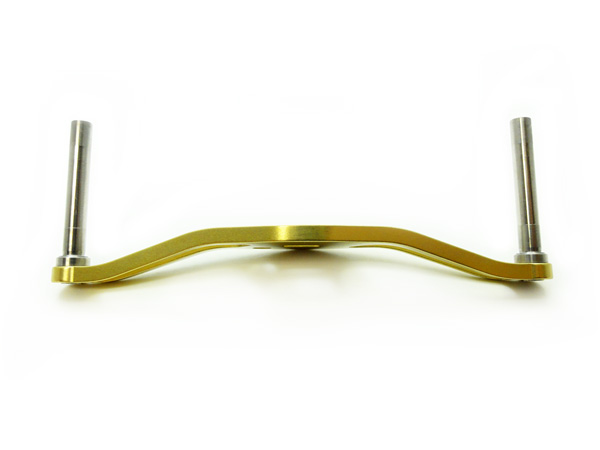 To make a matel swept handle, normally they make the shape by bending a piece of board material, which they call "press working".
That means they choose hard material which can bear to be bent or pressed.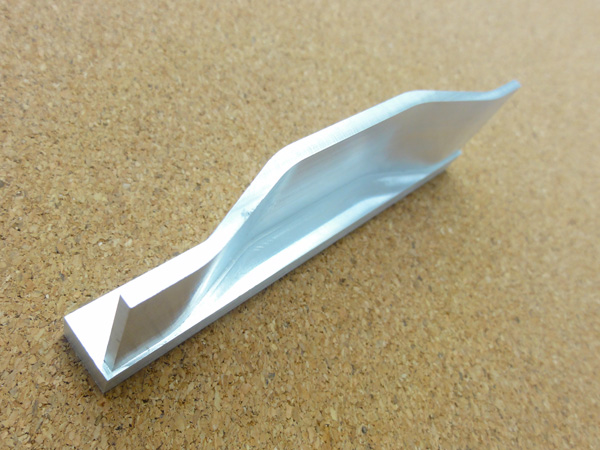 For Avail Swept Handle, "extra super duralumin" is adopted as the material, which is very difficult to press to shape.
So they use a piece of brock material and make it into the shape by cutting with machines as pictured above.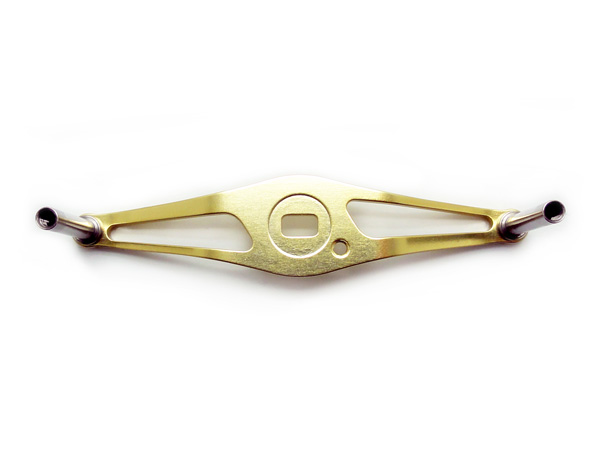 To make a handle by pressing into the shape, a board 3mm thick is enough. To make it by cutting, we need much more materials and also it takes time longer.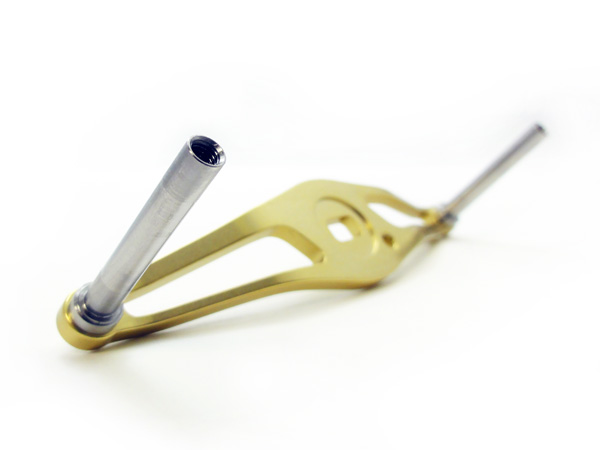 For the knob shafts, titanium alloy (Ti64) is adopted, which is lighter than stainless steel and tougher than duralumin.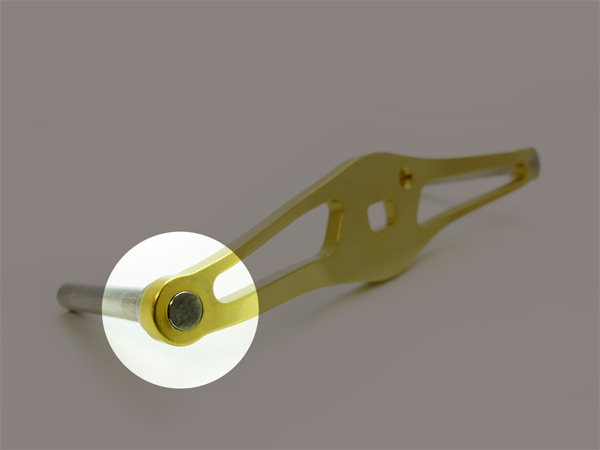 Have a look at this part. The side of the handle is round shape surrounding the shaft edge.
It has a little different taste from other ordinary swept handles.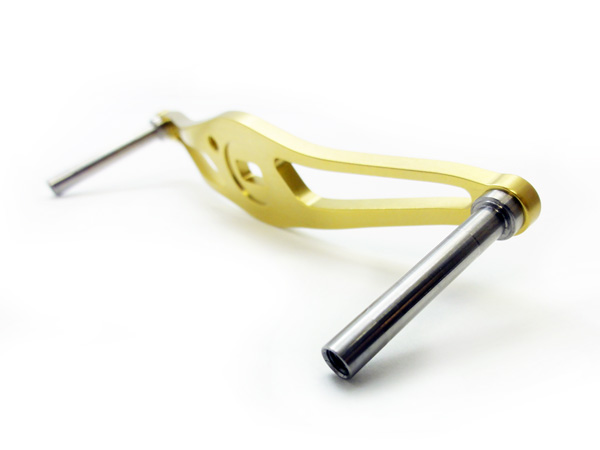 The round shape makes a beautiful line from the center of the handle to the both side.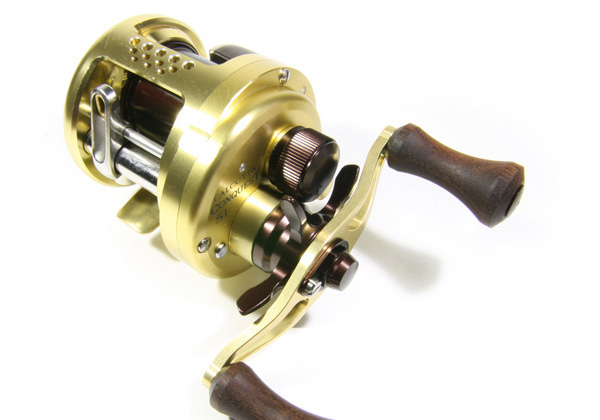 Because the design is simple and not too obtrusive, the original image of the reel remains unspoiled.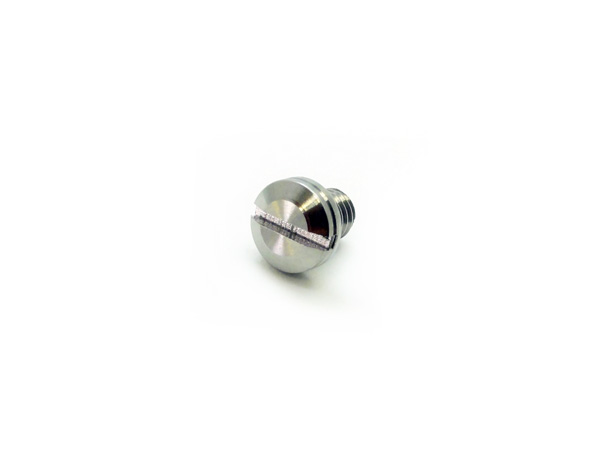 The provided screws for fixing the retainer are also made of titanium alloy (Ti64).
---
| Compatibility
---
Reel: epuipped with the Star Drag of Avail or HEDGEHOG STUDIO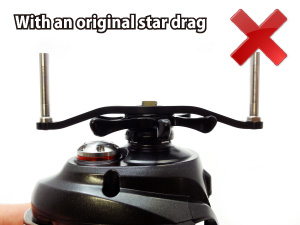 *You cannot fit a Swept Handle on an original star drag because the bent point of the handle hits the drag.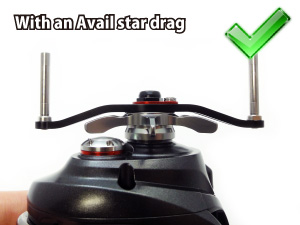 *The Star Drag of Avail and HEDGEHOG STUDIO is designed to fit the Swept Handle.
>
Star Drag compatible with SHIMANO reels for Swept handle
---
| Length & Color
---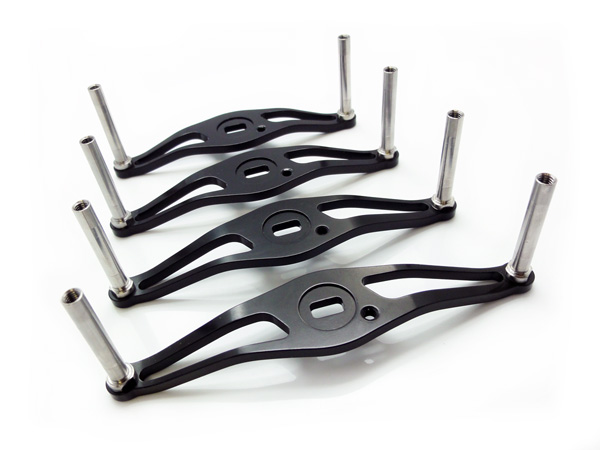 4 different length : 75mm / 80mm / 85mm / 90mm
*The length is the distance between the center of a handle knob shaft and the other one.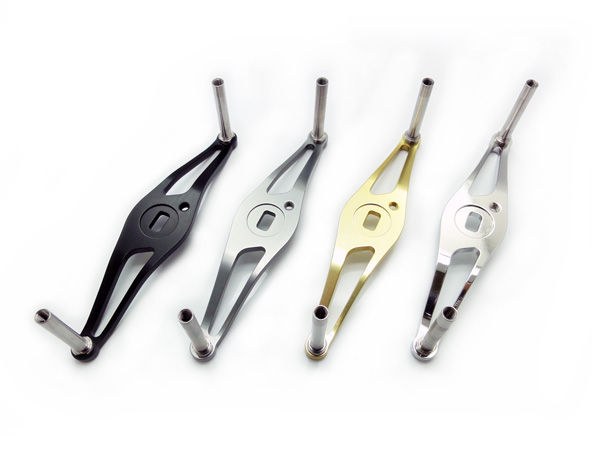 Handle colors : BLACK / GUNMETAL / CHAMPAGNE GOLD / LIGHT CHROMIUM
(CHAMPAGNE GOLD is for SHIMANO only.)
---
| Retainer : color selection
---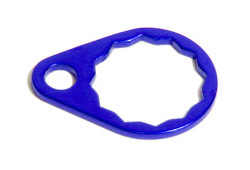 SAPPHIRE BLUE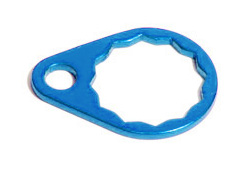 SKY BLUE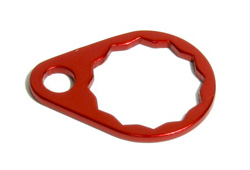 RED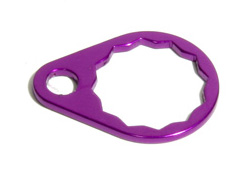 PURPLE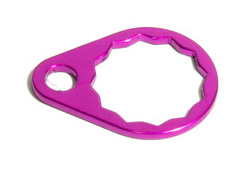 PINK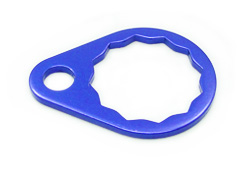 DEEP PURPLE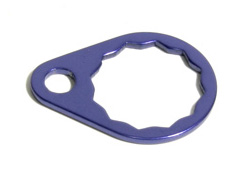 NAVY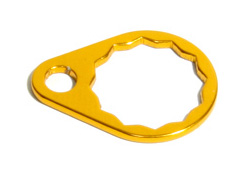 ORANGE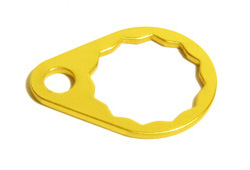 GOLD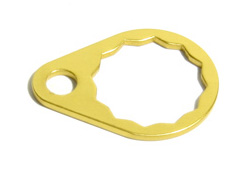 CHAMPAGNE GOLD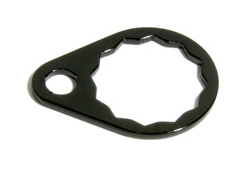 BLACK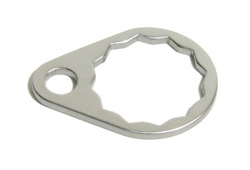 GUNMETAL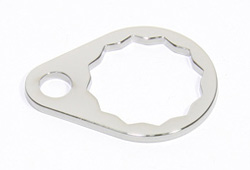 CHROMIUM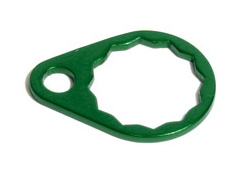 GREEN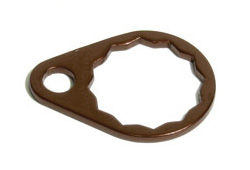 BROWN
---
| Accessories of the set
---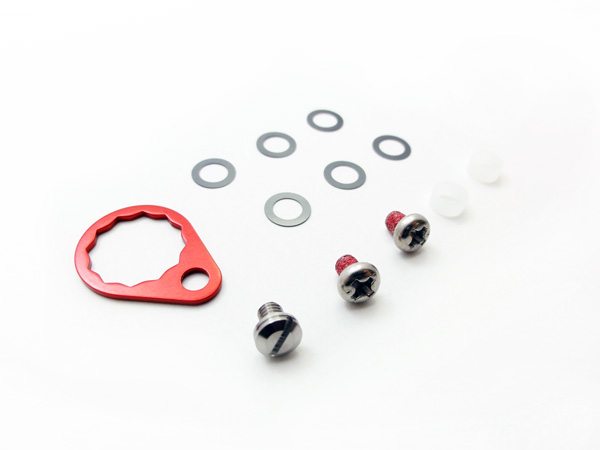 Contents:
1 main unit
2 plastic collars for Shimano knob
1 retainer
1 Ti64 screw (For fixing retainer)
2 Fixing screws for handle knob (+ pan head screw)
6 Adjustment washers
* The handle nut is not provided.
In most cases, SHIMANO original handle nut end cap cannot fit on this custom handle.
We recommend you get the following Nut unless you have one or a similar type.
If you are not sure if the stock handle nut of your reel fits or not, please contact us.
>>
Avail Handle Lock Nut M7
>>
HEDGEHOG Handle Lock Nut M7
* Ball bearing for the handle knob is not provided.
You may use the genuine bearing, or please purchase our upgraded bearing separately.
>
( Size: SHG-740ZZ×4 )
---
| Attachable Handle Knob
---
This Handle is compatible with Handle Knobs of SHIMANO, DAIWA as well as Avail original
Also ABU original knobs become attachable by using a bearing kit we offer separately.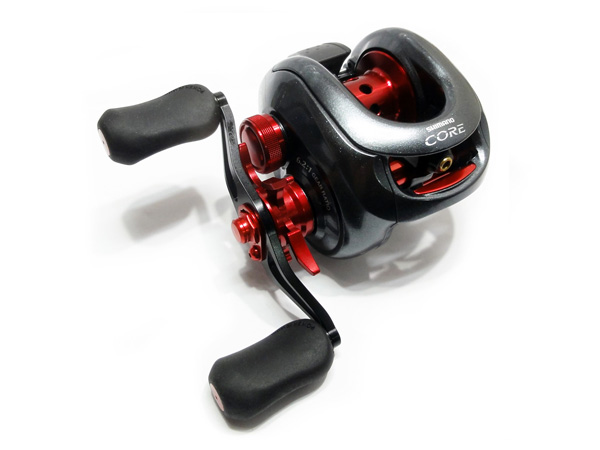 > With SHIMANO original knob :
You need to put plastic collars on the bottom of the handle knob shafts.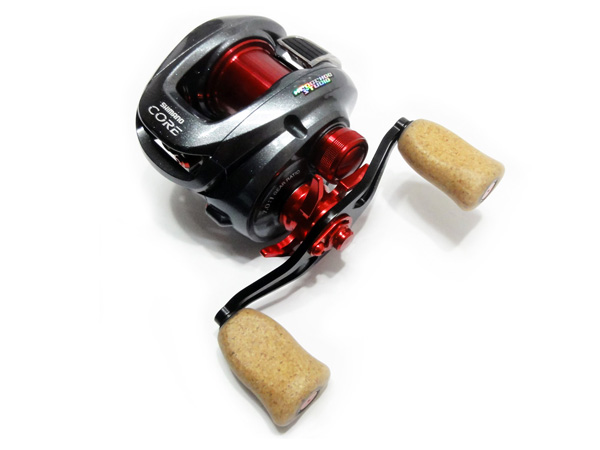 > With DAIWA original knob :
DAIWA Cork Knobs can be used with SHIMANO reel just like this!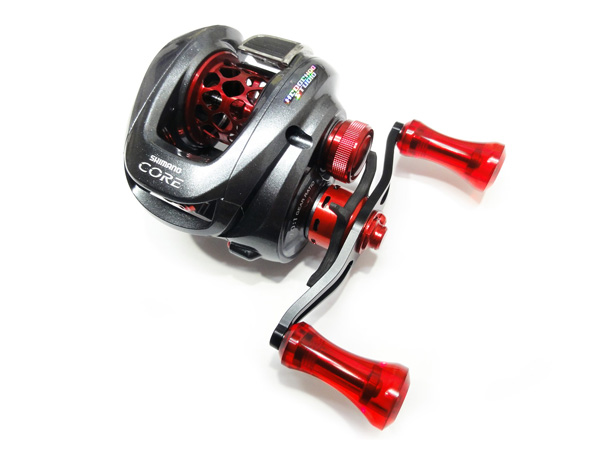 > With Avail original knob :
Acrylic Knob, Wood Knob, EVA Knob, POM Knob are avaialble.
> With ABU original knob :
When you use ABU original knobs with this Handle, please get the special kit we offer.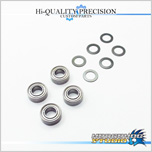 >
The bearing kit for ABU original EVA and Rubber knob