[IOS Factory] DRAG GREASE DEKAKUMA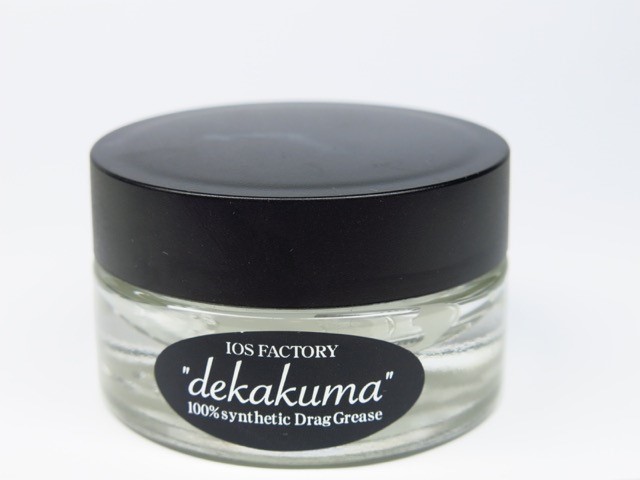 Strategic drag grease "Shirokuma" is made more bowerful by retaining more tenacity.

Like the Shirokuma, the 100% synthetic material provides overwhelming performance in close-range seabass games around structure, where it is impossible to get a drag, cover games for bass and thunderfish, and in long range and deep water, where the hooking power of the thick-shafted hook provides excellent penetration.

Of course, like the Shirokuma, it enables drag operation that does not disappoint even in extremely low temperatures, under the blazing sun in midsummer, or in a downpour of rain.

The grease, which retains 300% more viscosity than Shikuma's, creates a firm hooking pause, which is important when fishing, and after a fish hits, the minimum amount of drag slip is necessary to keep the hook under tension and reduce the risk of it being caught.
Furthermore, the fish can slide out stably against rapid running.

This is the kind of drag grease that experts like to use.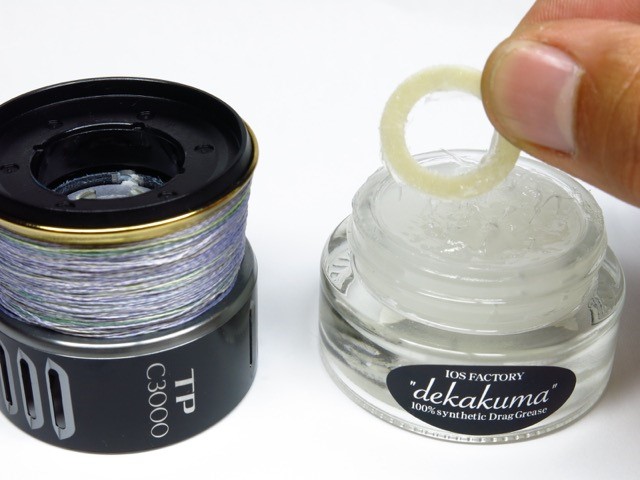 Maintenance of the large drag grease is quite easy.
After removing the spool and applying both sides of the drag felt, simply assemble it back together.
Multi washers for medium to large reels should be set on the spool while applying one piece at a time.
(No new application is required for any area other than the drag felt.)


│Major areas of use
・Spinning Reels
Dedicated to all drag washers (Cannot be used for other parts.)

・Bait Reel
Exclusive for all drag washers (IOS gear grease is recommended for high load drags)

・Other
It is also ideal as a cleaning grease for wood knobs and has a non-slip effect.

│Spec
・Hazardous material Class 4, Petroleum No. 4 applicable

・Main Ingredients
Original 100% chemically synthesized gear grease


*Please be assured that none of the following ingredients are included.

・Ester oils and additives that easily react chemically with organic solvents that degrade resins and rubbers, and with moisture in the air.
・Medically Recognized as a Carcinogen, Abrasive in Car Gear Oils.
・Fluorinated oil that decomposes and transforms at high temperatures, producing toxic gases (e.g., smoking cigarettes with the oil still on your fingers)
・Silicon greases with little or no metal lubricity
・Inexpensive engine oil additive that significantly reduces fluidity in low temperature conditions
・We do not use any Teflon or other additives that have no chemical basis in the metal friction field.

※IOS grease is made of highly pure chemical ingredients and has almost no odor or unusual smell.

※IOS grease is a super eco-grease that is extremely gentle to both reels and the human body.