[IOS Factory] IOS-007 PRO
We recommend applying this oil to the finess fishing with a baitcast reels which specializes the lure up to about 1g-7g.

This item is super-low viscosity oil compared with IOS-01oil and IOS-02 oil produced by IOS Factory.

Amount:10ml





Long-selling oil, viscosity of about half of the IOS-01, the ultimate low-friction properties of ultra-low viscosity reel oil brings, we have a rotation performance comparable to the bearing rotation of the dry specifications.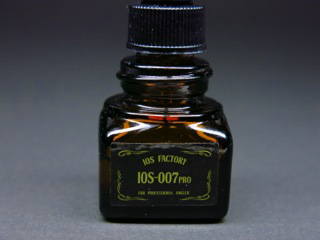 Furthermore, excellent compatibility with commercial manufacturers reel oil and other companies of the reel oil, ultra low viscosity, yet excellent waterproof strength and durability, such as, ultra-high sensitivity in rotational resistance bait finesse and areas of non Experience reel, and, best for the oil of the bearing of the electric reel of smelt.

In addition, fresh water, from chemical synthesis oil of specific sub-zero regardless of the seawater until the summer of scorching sun, a wide range of temperature characteristics not any season is
allowed to persist for a long period of time the rotation was stabilized, to protect the precious reel.

High-precision maintenance of a dedicated dropper built that do not quit I use once, such as the value bottle corresponding to the hard youth, I want you to use what in a number of specifications that do not live up to PRO specifications, was not trivial tired of rotation of the up to now expert , is the reel oil, which was born from the scene of the reel maintenance.

※ because of the extreme rotation of the emphasis on oil, operating noise and the rotation noise in comparison with the other IOS oil there is a case to be worried about.
In addition, because the inferior durability, please note that the frequent refueling is required.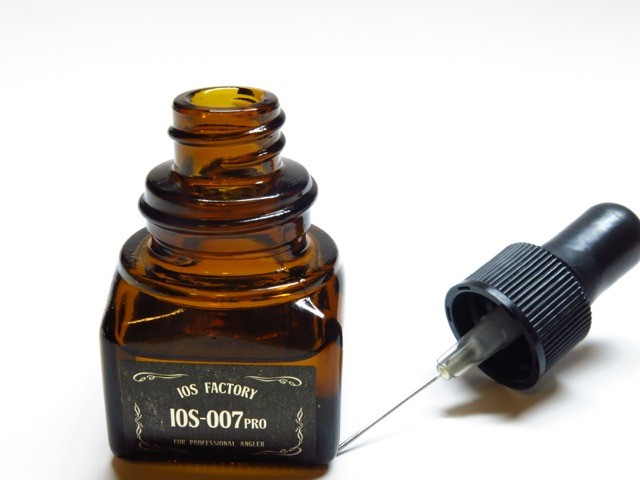 1. Special dropper attachment (made by Terumo) enables high precision pin spot application.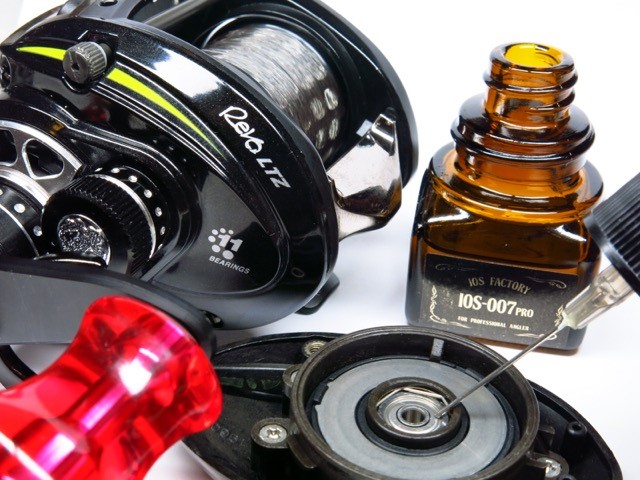 2. It can be applied as it is for your reels, or as an oil during maintenance assembly, for bait finesses or for high sensitivity reels in area tournaments.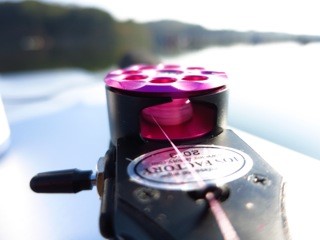 3. As a bearing oil for smelter electric reels used under freezing point, it promises a good spool rotation.


│How to use
・Spinning reel. It is ideal for the main shaft application of high sensitivity reel in management fishing and Ajingu like.
・Baitcasting reel, Bait finesse reel spool bearings

│Spec
・Hazardous materials fourth class fourth petroleum appropriate

・ Material
high purification base oil, reducing wear agents, cleaning dispersants, waterproofing agents, seawater anti-clotting agent, an oil film strengthening agent


* Please be assured that does not include any hazardous material.

* IOS oil and grease is made of a chemical component of the high-purity, it smells nasty smell does not do most.

* IOS oil and grease is extremely friendly Super Eco oil also in the human body to reel.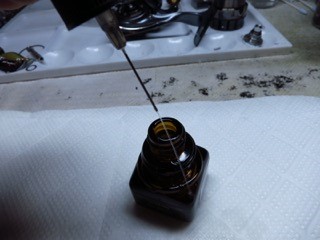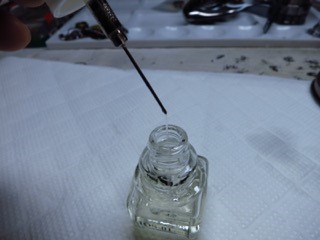 You know how viscosity is low in the degree of splash from the syringe needle.
IOS-01, despite syringe needle is thick, the attitude that you trot.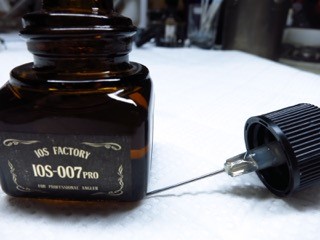 Needle Terumo Corporation of pharmaceutical manufacturers of ultra-fine.
It is just the required amount only necessary application can PRO youth unique.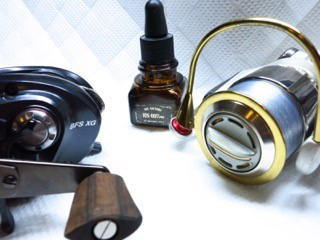 Although the fresh water is used to bait finesse and management fishing, in recent years there are many opportunities, which is also used to Ajingu and Mebaringu.
It is an ultra-low viscosity oil to become once using Once addictive.
Since the volatile components is not, I was asked to adopt in my overhaul of the mechanical watch.
Windshield glass is not clouded, but also excellent with no bleeding oil.