[LIVRE] Magia Titanium Handle Knob *HKAL
[LIVRE] Magia Titanium Handle Knob *HKAL

Our Selling Price: US$36.66 - US$83.03
Prices vary according to options.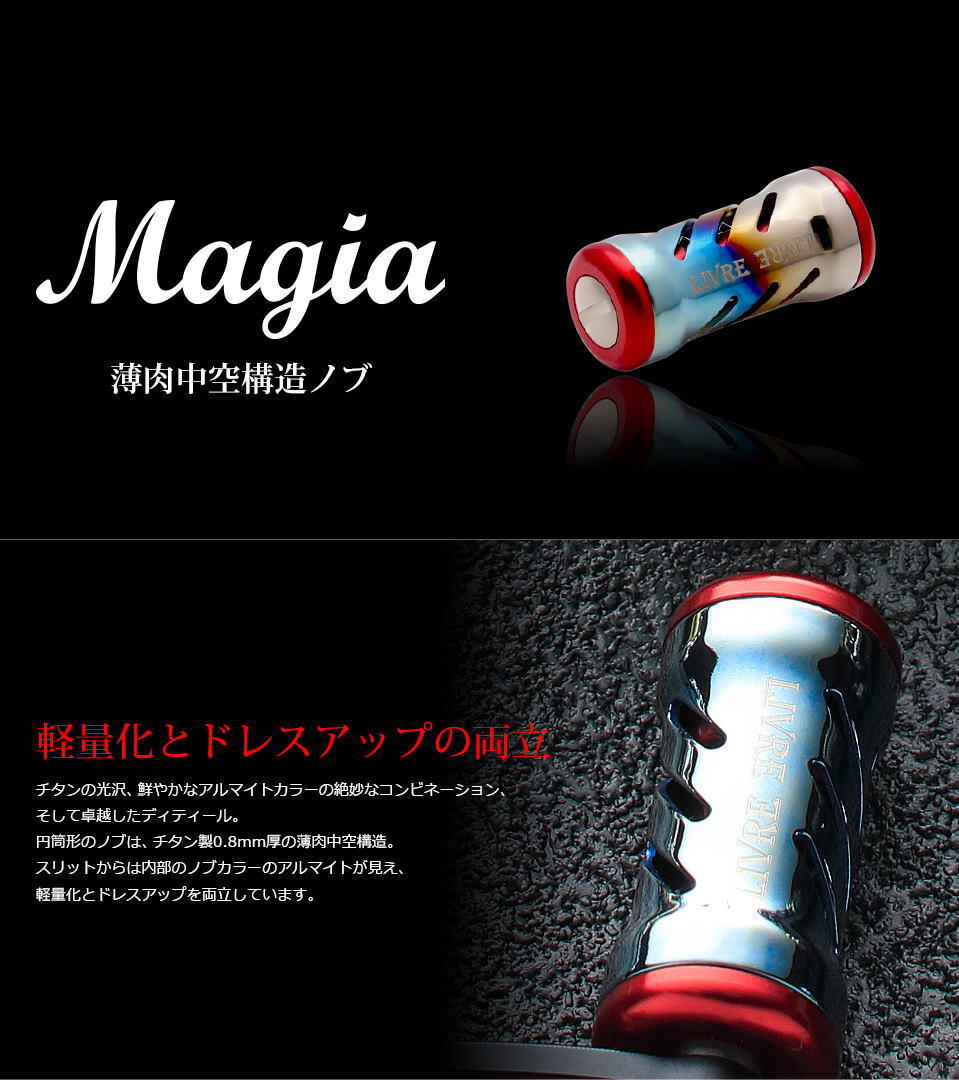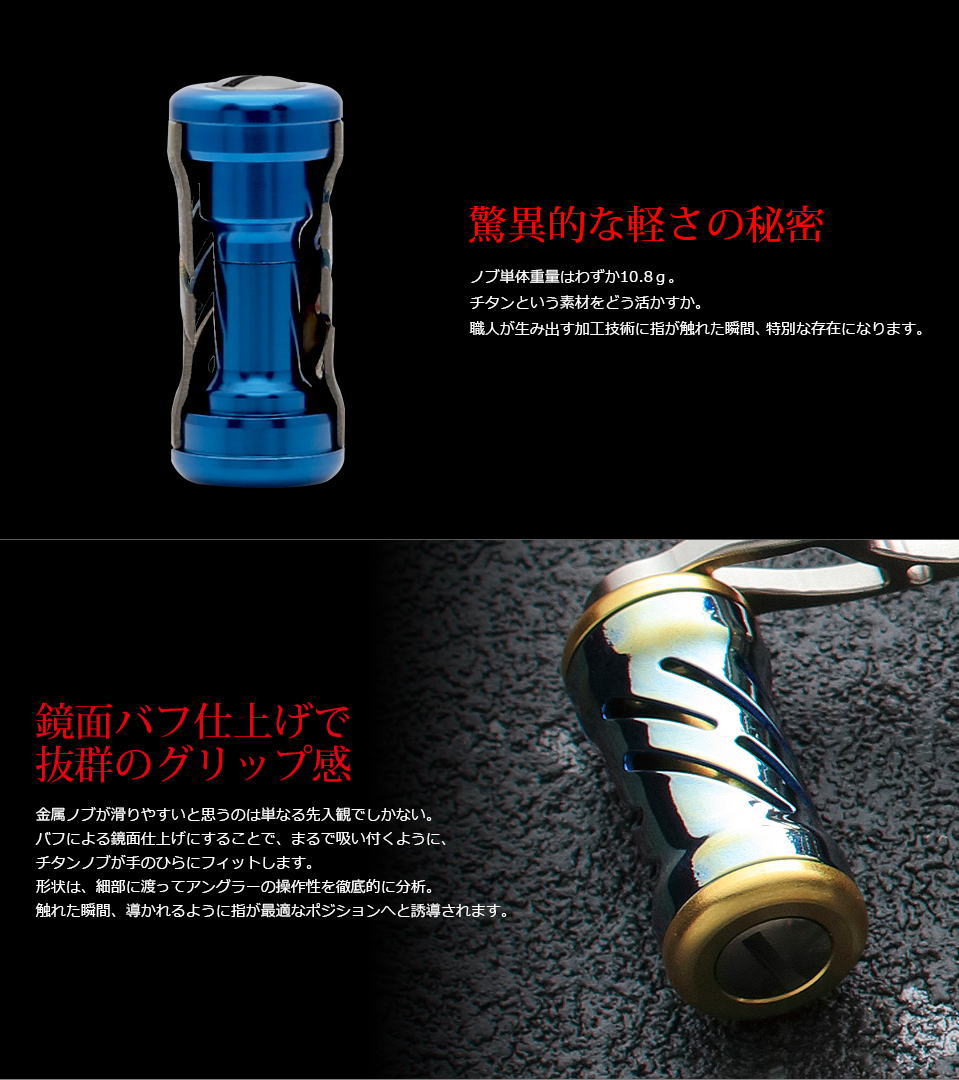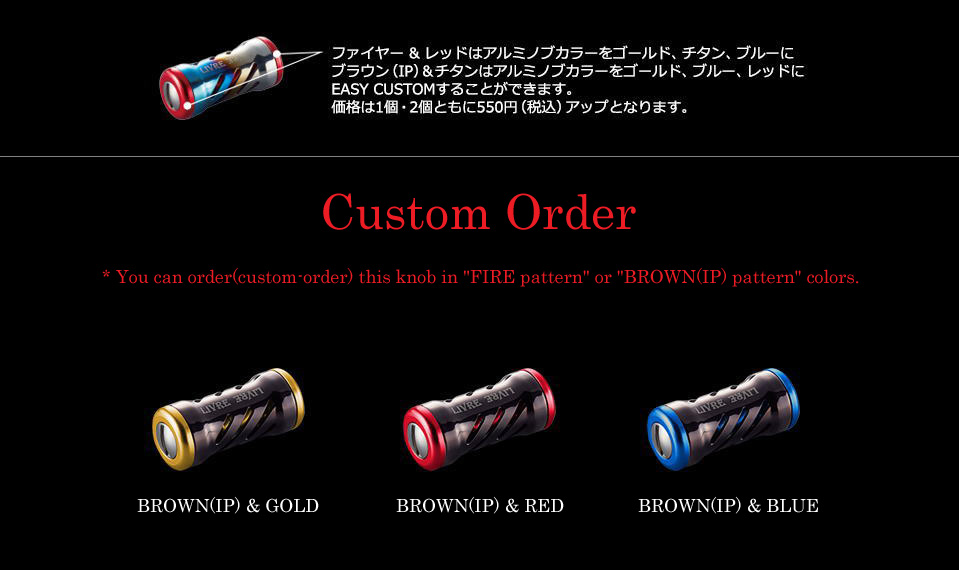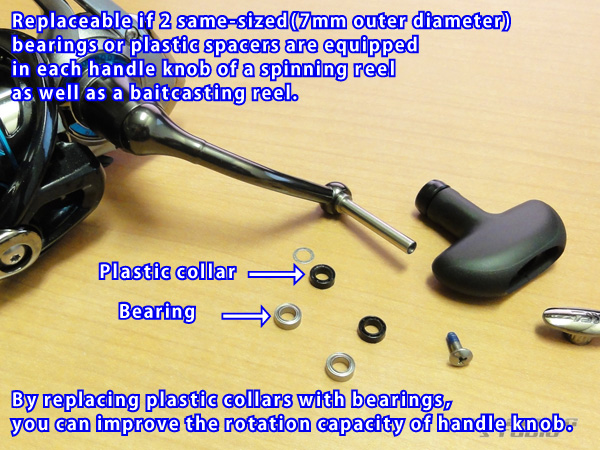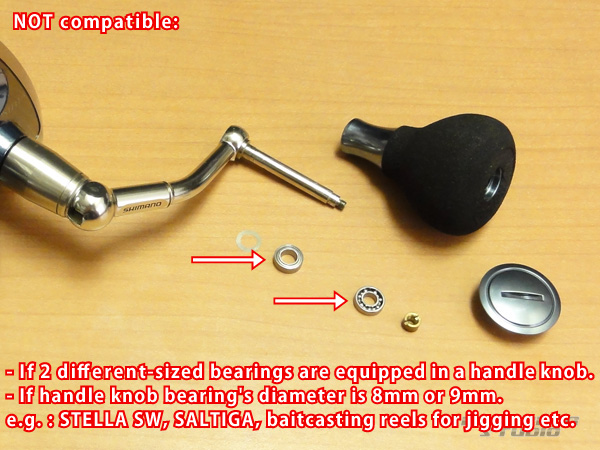 Magia
It offers outstanding design details with exquisite combinations of vivid anodized aluminum colors and glossy titanium.
The cylindrical knob features a hollow structure made of thin-walled titanium just 0.8 mm thick.
With slits that allow the interior anodized aluminum color to be seen, this handmade knob offers both lightweight function and a refined look.
"Magia" means magic.
It is meant to cast a spell of "customizing pleasure" for all Anglers.
The exquisite combination of the luster of the titanium anodic oxidation treatment and the vivid anodized aluminum color, the outstanding details will continue to shine in our hearts without fading away.
The cylindrical knob is a thin, hollow structure made of titanium 0.8 mm thick.
The slit reveals the anodized knob color inside.
It's both lightweight and dressed up.
The gradation of FIRE RED is based on the hand-bending technique of titanium mufflers for motorcycles.
These handmade knobs are painstakingly burnt and colored one by one by craftsmen living in Japan.
This process has greatly improved the durability of the surface treatment compared to conventional scientific treatments.