[KAKEDZUKA DESIGN WORKS] SHIMANO Offset Clutch Lever(Bar) for '13-16 Metanium series & '14-17 Cronarch CI4+/MGL (KDW-007)
[KAKEDZUKA DESIGN WORKS] SHIMANO Offset Clutch Lever(Bar) for '13-16 Metanium series & '14-17 Cronarch CI4+/MGL (KDW-007)


Our Selling Price: US$85.80 - US$96.80
Prices vary according to options.
■Product Concept

This item is Clutch Lever for SHIMANO '13-16 Metanium & '14-17 CHRONARCH CI4+, made of duralumin by machine cut.
In comparison with the original clutch lever, the level is lower. The difference makes your thumbing control easier.

We have the item for Left handle and Right handle. Please select it.

weight : approx. 5.6g


■Color Selection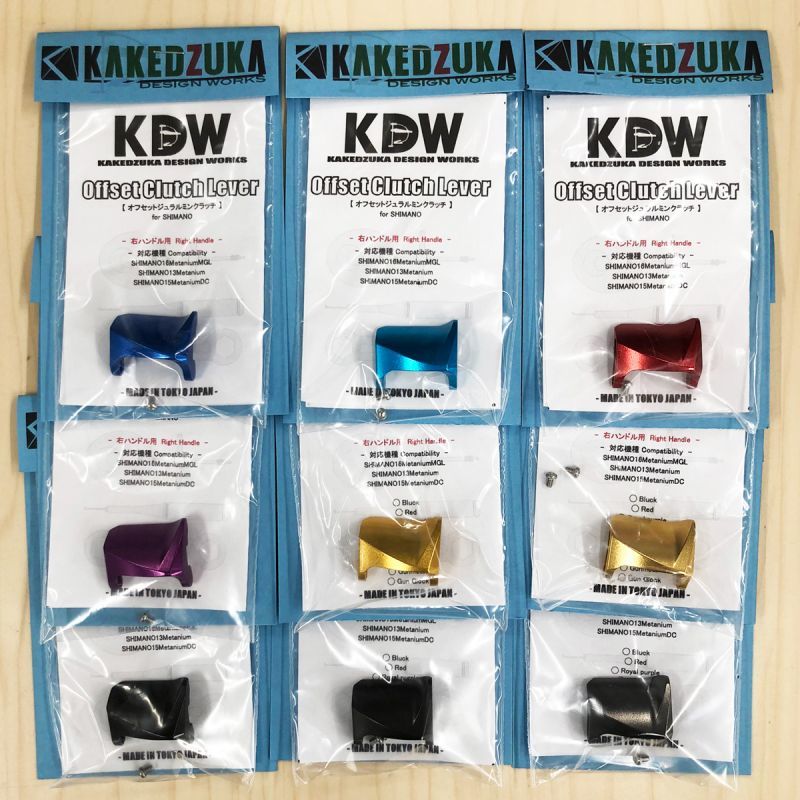 ・SAPPHIRE BLUE
・SKY BLUE
・RED
・ROYAL PURPLE
・GOLD
・CHAMPAGNE GOLD
・BLACK
・GUN GLOCK(dark GUNMETAL)
・GUNMETAL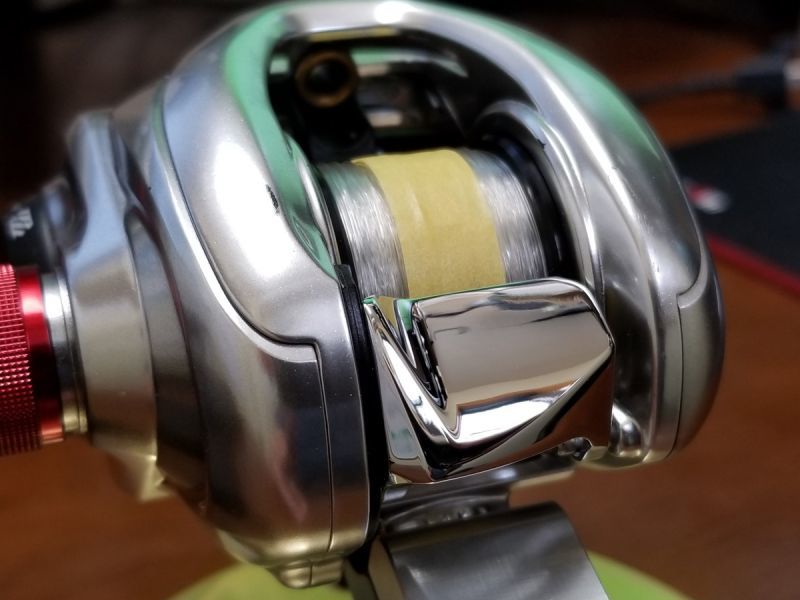 ・CHROME-PLATED

■Compatibility

・ 16 Metanium MGL
・ 15 Metanium DC
・ 13 Metanium
・ 17 CHRONARCH MGL
・ 14 CHRONARCH CI4+


■Instructions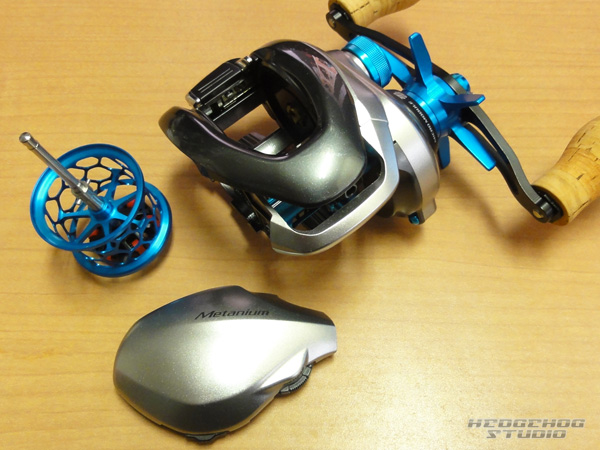 Remove the spool first.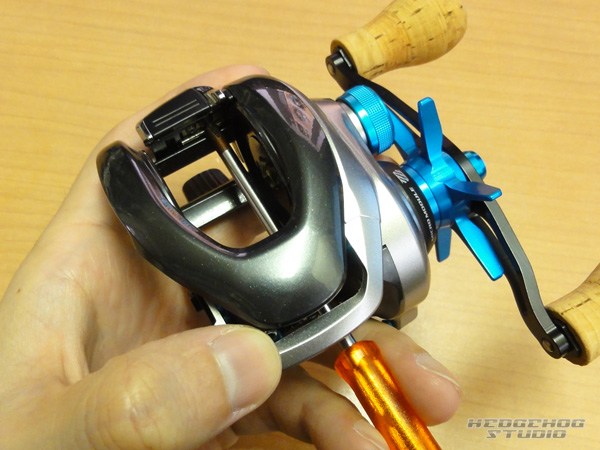 Loosen the screw at the original clutch lever with a driver passing through the level wind shaft.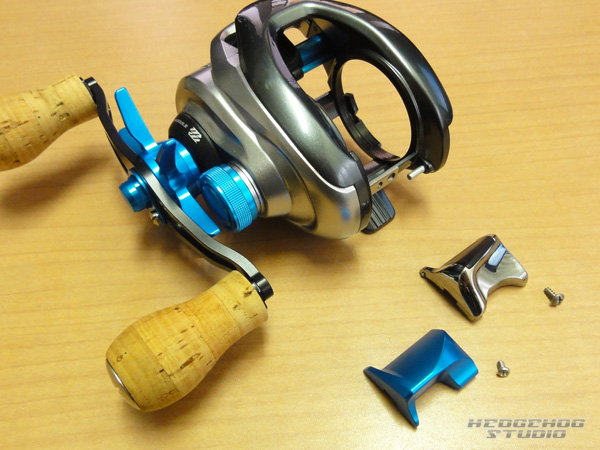 That's quite easy to take out.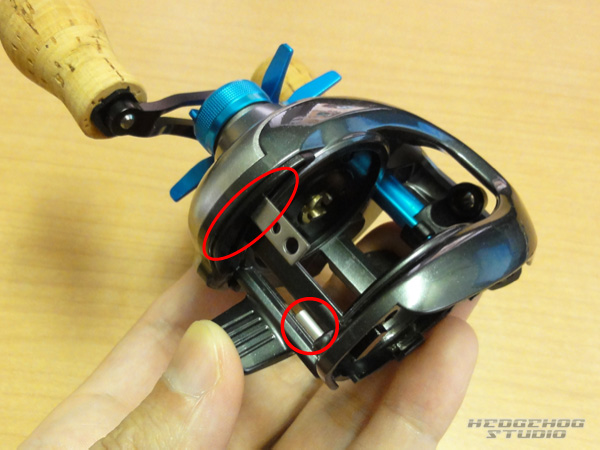 Apply a little grease on the shaft and the other side that scrape against the lever. That makes it easier to let out the clutch.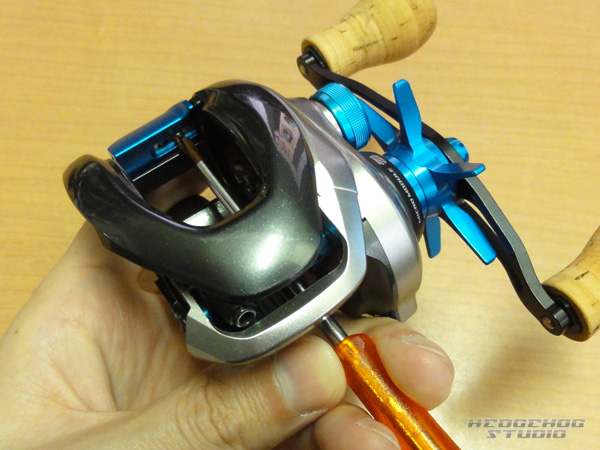 Use a supplied new screw to attach a new Clutch Lever.

Make sure not to lose the screw because it's so small. If you lose it, you can purchase it separately.

When screw becomes loose after a long period of use, you may use a special stuff to prevent screw loosening.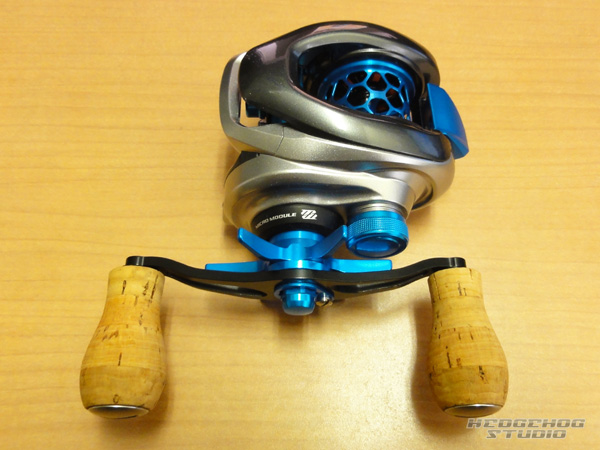 Then put the spool back on.