[Abu] Handle Knob Cap Set - L size Ver.2 Superior ROYAL PURPLE
[Abu] Handle Knob Cap Set - L size Ver.2 Superior ROYAL PURPLE

Our Selling Price: US$21.78
Retail Price: US$25.05
Not available

"Superior" parts are named only as high-grade item manufactured with the latest technology and effort.
High-precision diamond cutting only for the Superior series!
Because of the excellent alumite by advanced cutting technology, you can see the auroral brightness in color, that differentiates from other custom parts.
The Superior model makes your reel custom higher quality than ever before.
---
■Product Concept
---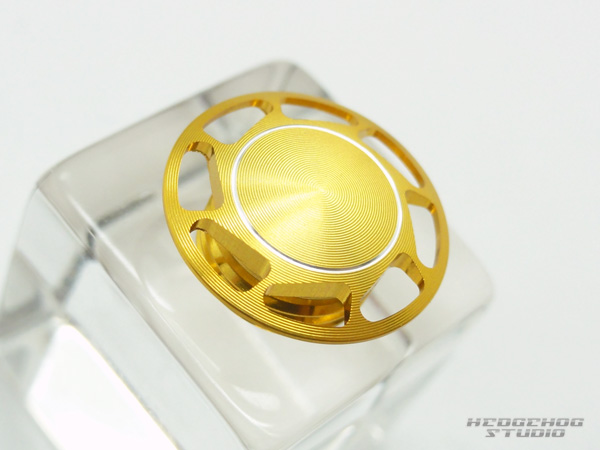 Even if this is a small item, it looks really sharp nicely because of its bright finish.
Do you see the grooves like a disk record on the entire surface? Actually it helps reflecting effect and prevents scratching.
If this working process is not done precisely, the groove cut cannot be sharpened, and it would end up with no shine.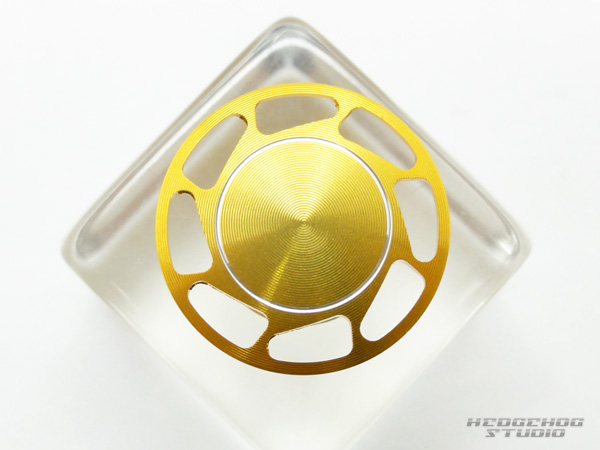 By forming sharp ring grooves precisely from the center, the surface shines brilliantly as pictured above.
You would find the real thing gets more bright when you actually take it.
Although a similar technique like this can be seen in decorative articles, any fishing parts with this high quality finish cannot be found anywhere.
weight : approx. 0.60g/each
* Can be used for both left and right handles.
---
■Colors
---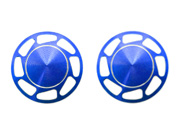 SAPPHIRE BLUE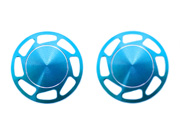 SKY BLUE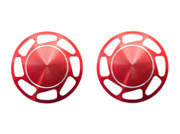 RED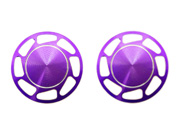 ROYAL PURPLE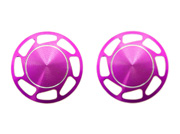 PINK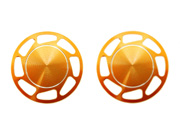 ORANGE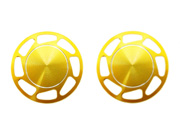 GOLD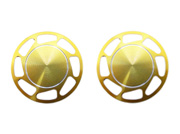 CHAMPAGNE GOLD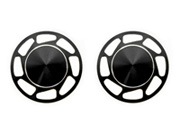 BLACK
---
■Compatibility
---
・ Revo
( LTX / MGX / LT / ALT )
・ Revo Generation 3
( Elite 7 / Elite 8 )
( Elite IB 5 / Elite IB 7 / Elite IB ROCKET 9 )
( Power Crank 5 / Power Crank 6 )
・ Revo Generation 2
( Elite 2 / IB / AURORA / AKATSUKI )
・ Revo USA
( MGXtreme / MGX )
・ Revo Generation 3 USA
( Premier / Rocket / Inshore / Winch / STX )
* Only for EVA knobs
---
■Instructions
---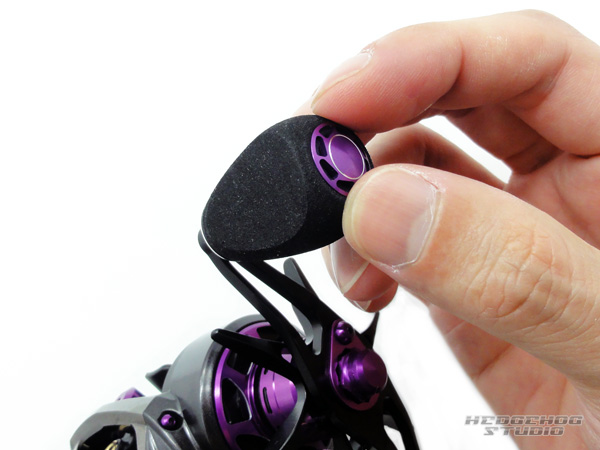 Hold the cap with your finger on the knob end, and just turn it to attach.
You don't have to tighten up the cap very much. It won't come off easily.
---
■Gallery
---