STRADIC CI4+ 4000FA Spool Shaft 1 Bearing Kit - L size [SHG]
---
|Description of the product
---
※The commercial product is the tuning kit, Not the fishing reel.

|SHG bearing:
---
The high-sensitive bearing whose rotary performance is terrific is for professional use. The products were carefully selected by hand work from the crowd of other bearings.
The rotational performance is superior to HRCB, and there is no rival for its ultimate smoothness.
This is the bearing to tune up for professional-use. It is very suitable for a high sensitivity reel to challenge by delicate tackle.
---
|Addable bearing systems
---
*Adding 1 bearings is possible by the kit.
・for 1 Bearing Drag System
 ・Spool Shaft Bearing L size ×1pcs
 ・Small wrench ×1pcs
 ・Illustration Manual
---
|Compatibility
---
・STRADIC CI4+
(4000FA)
---
|Effect by bearing
---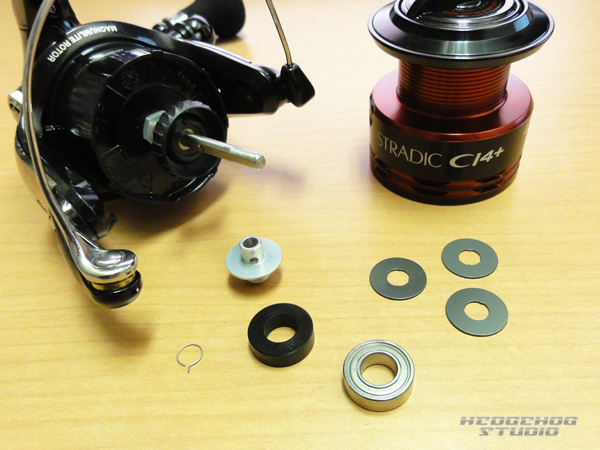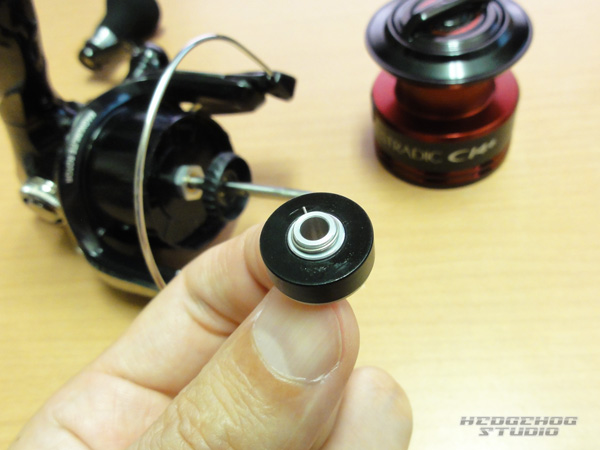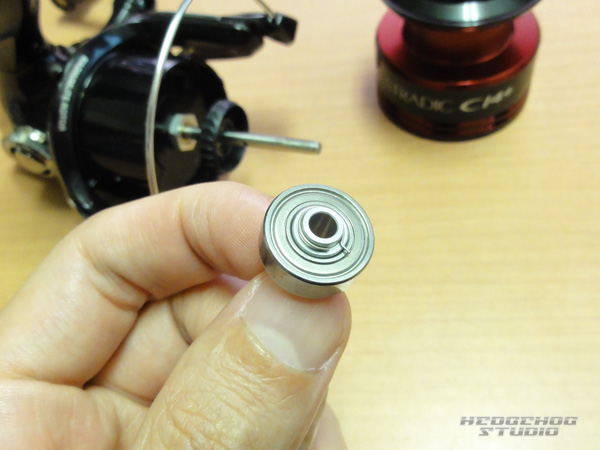 It is kit that you can easily upgrade your reel by adding high performance bearings.
It's possible for beginners to tune a reel safe with clear instructions.
|1 Bearing Drag System
Get smooth drag by adding bearing!
It's safe to fight against a big fish with low test line.
---
|Quality
---
The difference between the bearings of HEDGEHOG STUDIO and the bearings generally sold.
Almost of all bearings that you can purchase in hardware stores or online stores at cheap price are made for industrial use.
Since industrial bearings are made on the assumption that those are rotated by electric motor, fitting them into a reel as they are causes "heavy and rough" rotation.
Reel is handled by human hands.
Turning the handle by human hands… in other words turning the bearing by our hands.
Therefore different quality from the industrial bearing rotated by a motor is asked for here.
The bearing of HEDGEHOG STUDIO is Japanese-made product tuned up in consideration of fitting it in a reel.
If you take in your hand, turn and compare the bearing of HEDGEHOG STUDIO with an industrial-use bearing, you will immediately understand the overwhelming difference in smoothness.
---
|FAQ
---
Q:I'm tyring to tune a spinning reel for the first time. Isn't it difficult to do that if not used to it?
A:Although quite a few our customer are worried about it, most of those who tried it once said that was very easy to finish up. With clear instructions, there is almost no inquiry about installation from customers after purchasing.