[Avail] SHIMANO Microcast Honeycomb Spool ALD1218TR for 12 ALDEBARAN BFS XG
[Avail] SHIMANO Microcast Honeycomb Spool ALD1218TR for 12 ALDEBARAN BFS XG
Our Selling Price: US$92.40 [Regular Price: US$132.00]
Description

Microcast Spool ALD1218TR (Spool rim level : 1.8mm)
* Avail 4 point-centrifugal brake "4P-ALD12" is already equipped.

This model is for 12 ALDEBARAN BFS XG.

This spool is suggested for use in open water with lower than 6lb test line.
The special spool is to bring out the full potential of ALDEBARAN BFS XG, and to improve casting distance with a ultra light weight lure.

We have also reviewed the rim's shape and have modified it to prevent line from getting stuck in.

Your stock "brake blocks" can be used for 4P-ALD12.
Just try this amazing lightweight spool !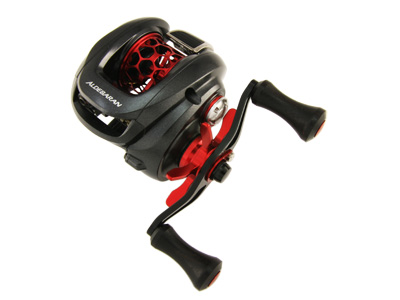 Reel:12 ALDEBARAN BFS XG LEFT
Spool:Microcast Spool ALD1218TR RED
Handle:Offset Handle 80mm BLK
Retainer:Retainer B-type RED
Star Drag:SD-ALD12 RED
Knob:Wood Knob Black Ebony
Knob Cap: GM Knob Cap RED

Color

Microcast Spool ALD1218TR (Spool rim level : 1.8mm)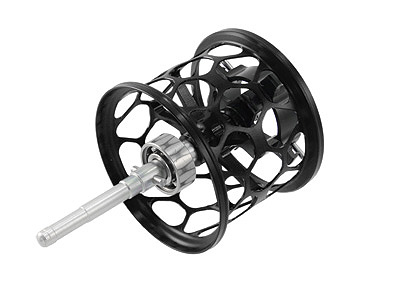 BLACK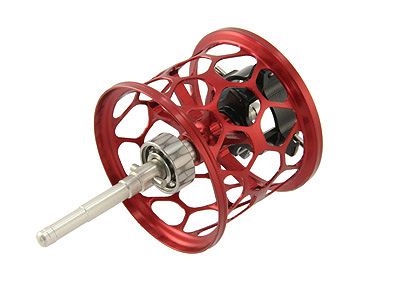 RED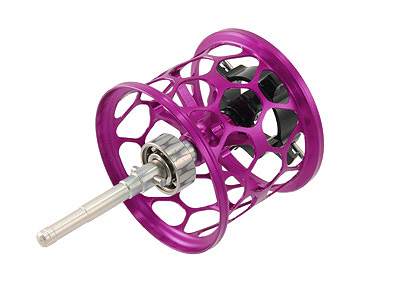 PURPLE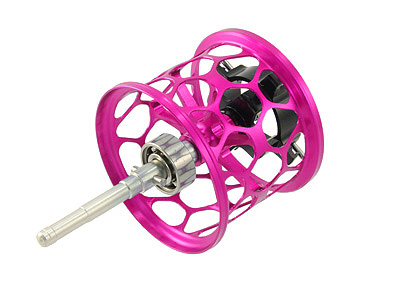 PINK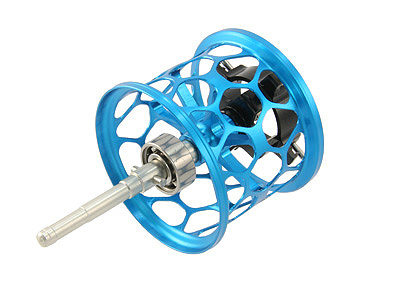 SKY BLUE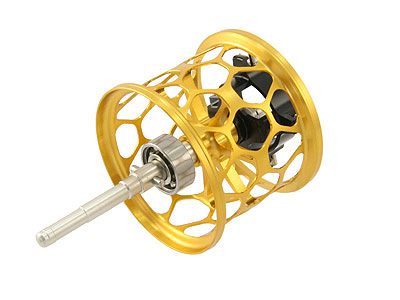 GOLD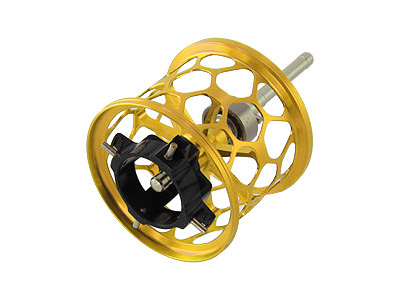 Back View


Spec

Basic Specifications

Material
Spool part:Extra super duralumin (colored by alumite processing)
Shaft part:Extra super duralumin

Size
Microcast Spool ALD1218TR
Spool rim level:1.8mm

Attached
Original SVS 4-point brake 4P-ALD12 installed

Compatibility
SHIMANO 12 ALDEBARAN BFS XG
RIGHT/LEFT

Weight

Microcast Spool ALD1218TR Spool approx. 6.0g (Including 4P-ALD12)
Genuine spooll approx. 11.0g (Including SVS)

About spool details

In order to reduce thread biting as much as possible, the shape of the gap with the reel frame has been changed, but please note that using extremely thin threads may cause thread biting.

If the thread is bitten, it will be difficult to remove the spool. Remove the thread bite before removing the spool.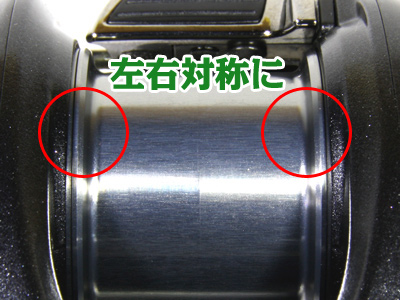 Line capacity

4Lb φ0.165mm 50m
6Lb φ0.205mm 40m

* The numerical value mentioned above is the result of measuring by winding nylon (VERSATILE DESIGN of Yamatoyo Tegus Co., Ltd.) line up to the edge of spool rim

How to replace
* Just take out the original spool and fit the Microcast Spool in.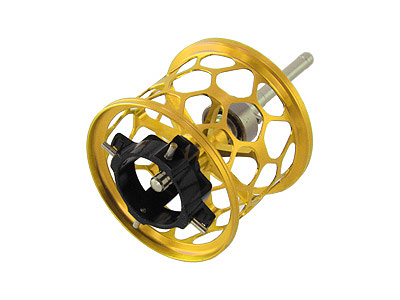 4P-ALD12 is already equipped with the spool.