【DAIWA】 Mechanical Brake Knob Superior B-type for SS SV 【L size】
【DAIWA】 Mechanical Brake Knob Superior B-type for SS SV 【L size】


Our Selling Price: US$16.28 - US$20.24
Prices vary according to options.
 Description

Mechanical Brake Knob with washers for SS SV
Superior B-type knob becomes compatible with SS SV by attaching special washers.
* Please note that it doesn't sound a click.

Weight : approx. 2.43g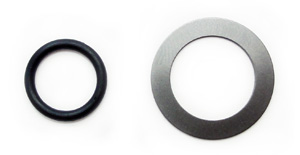 With special washers for SS SV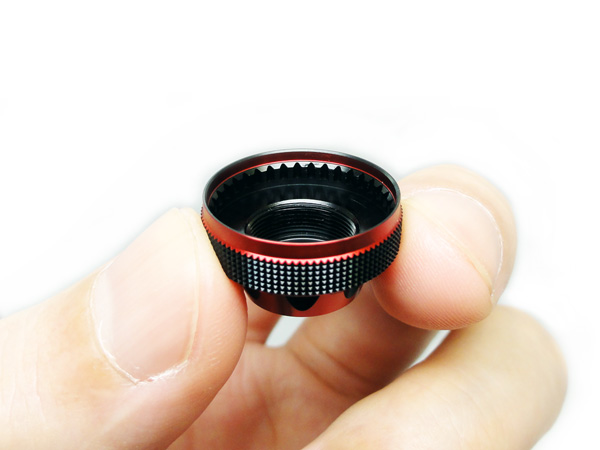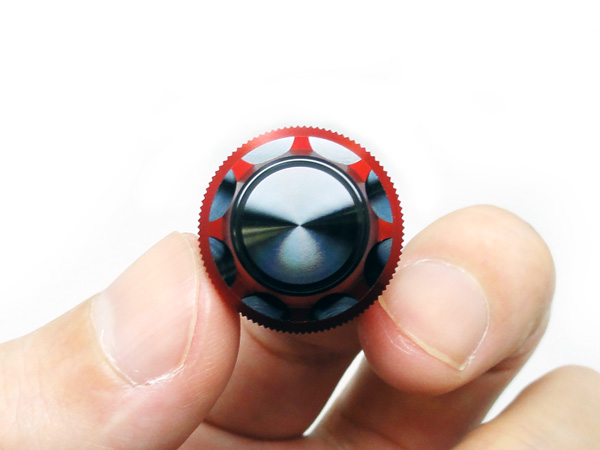 High-precision diamond cutting only for the Superior series!
Because of the excellent alumite treatment by advanced cutting technology,
you can see the brilliant aurora color in black as well as in gunmetal color,
that differentiates from other custom parts.


 Compatibility

■SS SV
( 103, 103L, 103H, 103HL, 103SH, 103SHL )

* Washers are not needed for SS AIR.


 Color
BLACK x RED
BLACK x SAPPHIRE BLUE
BLACK x SKY BLUE
BLACK x ROYAL PURPLE
BLACK x PINK
BLACK x DEEP PURPLE
BLACK x ORANGE
BLACK x GOLD
BLACK x CHAMPAGNE GOLD
BLACK x GUNMETAL
BLACK x LIME GREEN
GUNMETAL x RED
GUNMETAL x SKY BLUE
GUNMETAL x ROYAL PURPLE
GUNMETAL x GOLD
GOLD (unicolor)
US$15.98
LIME GREEN (unicolor)
US$15.98
 Instructions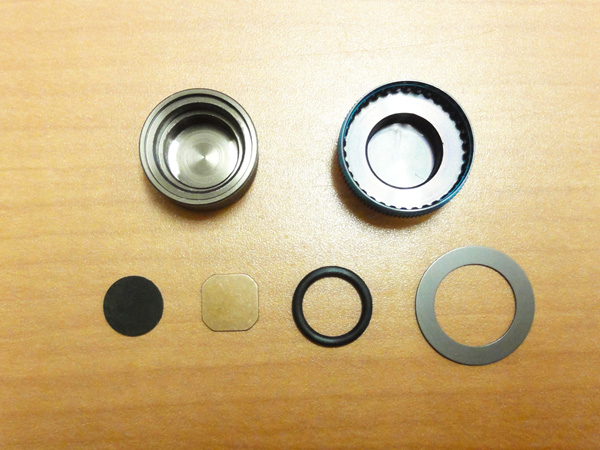 Use the provided washers, and these accessories that are inside of the original knob.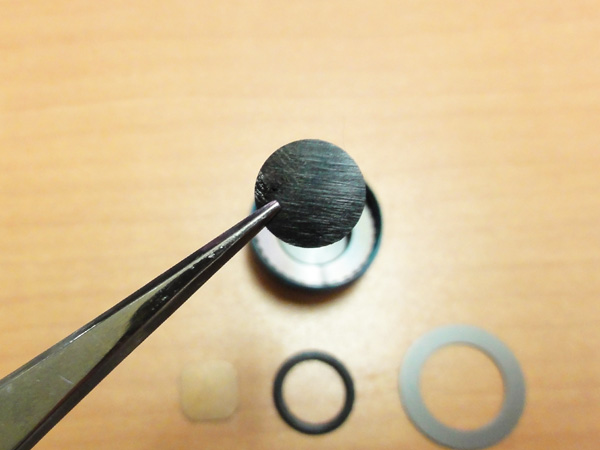 Put the original rubber washer in new custom knob.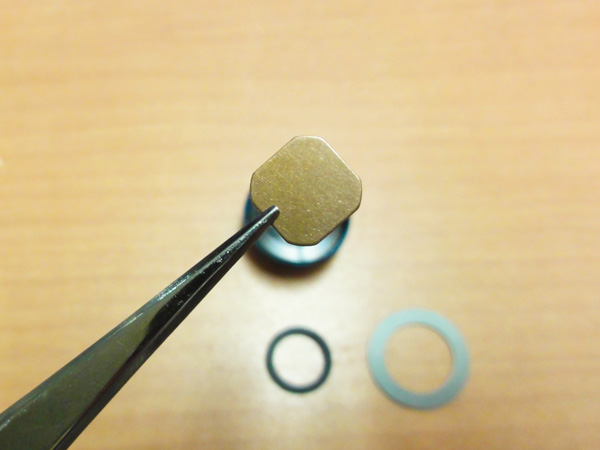 Then put the original metal washer in.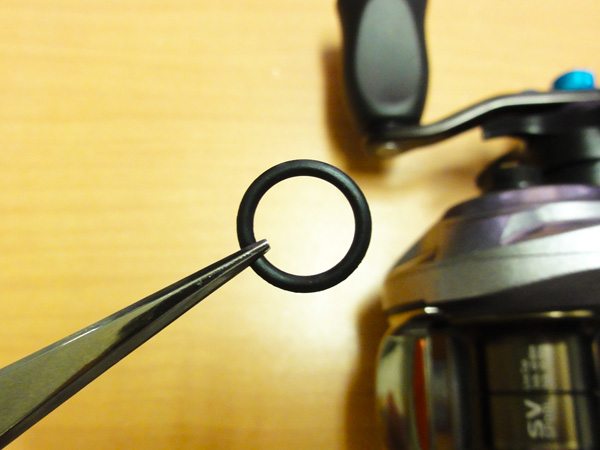 Attach the provided rubber ring on reel body.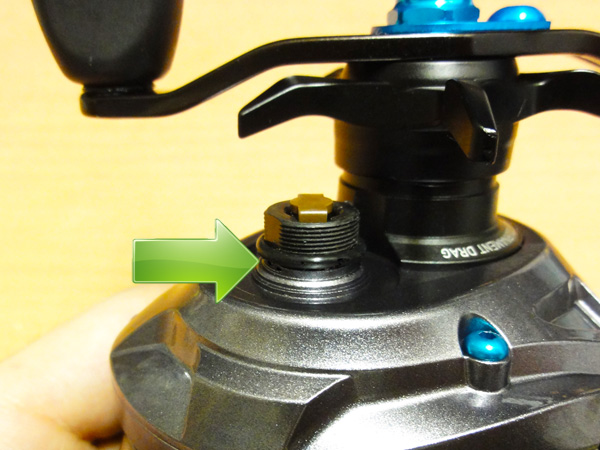 Place the rubber ring under the original rubber ring already equipped.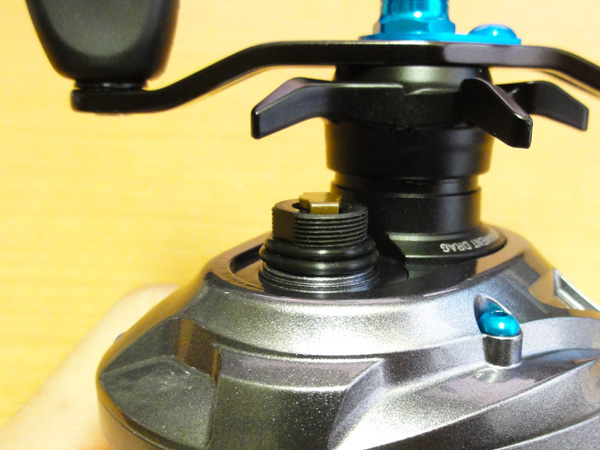 Double rubber rings like this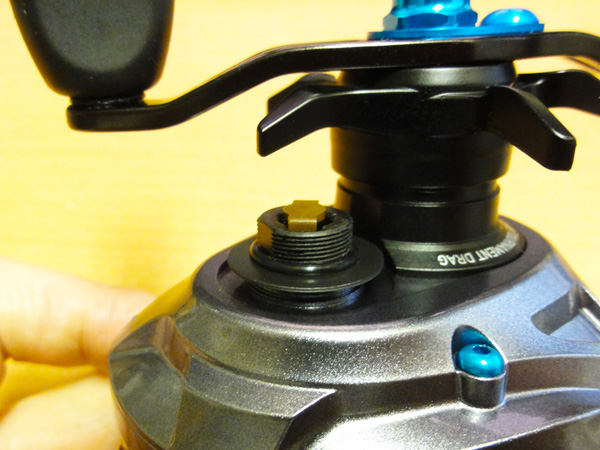 Set the provided plastic washer in between the two rubber rings.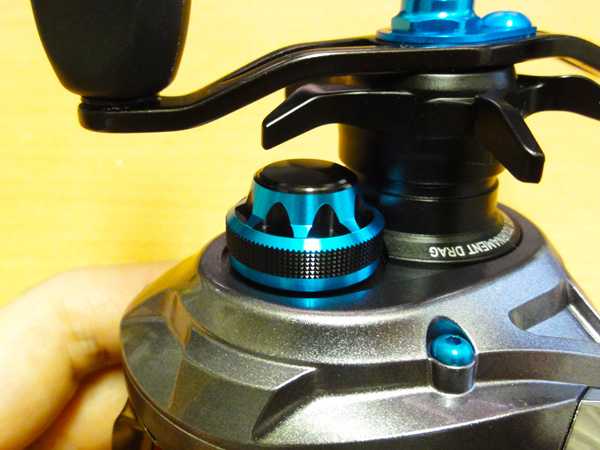 Attach the new Mechanical Brake Knob as making sure not to let washers come off.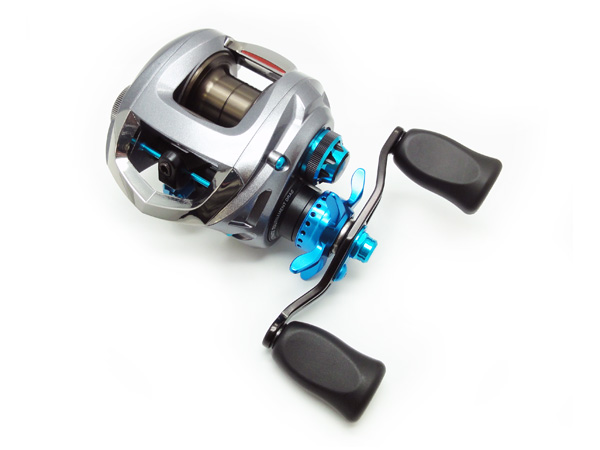 The Superior knob looks really nice with other color parts on!