[Avail] SVS puller for 12ALDEBARAN BFS
---
|Instruction Manual.
---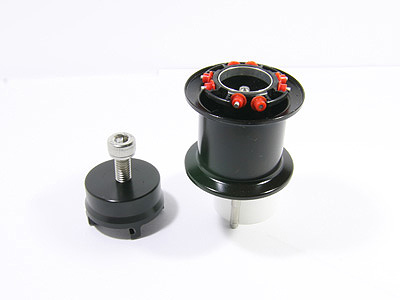 Take out the spool from your reel.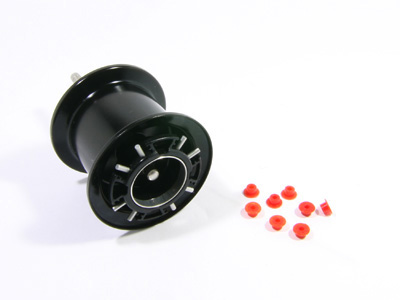 Take Brake Blocks off SVS.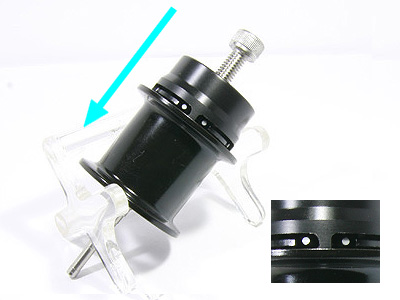 Put SVS Puller straight on SVS as pictured above. Make sure keep SVS pins out of the Puller's tab.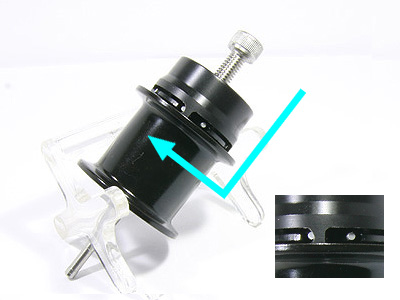 Then twist SVS Puller clockwise in order to fit right in with the pins of SVS.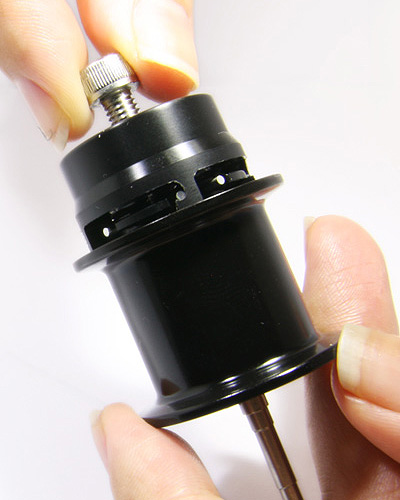 Hold SVS Puller and the spool tight in your hand, and turn the screw on the top clockwise to take them apart.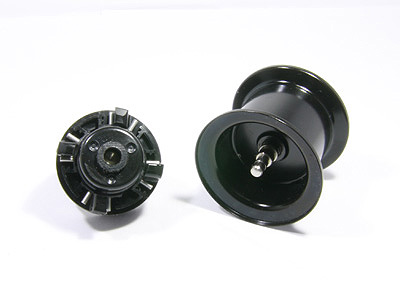 After split off from spool, remove SVS from the Puller by turning the screw anticlockwise.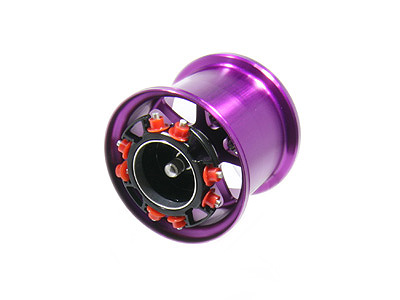 Put the Brake Blocks back on SVS, and install it on the Micro Cast Spool ALD1224R.