Handle Knob Custom Lecture Part 1 - Basic way to install Handle Knobs
---
Handle Knob Custom Lecture
Part 1 Basic way to install Handle Knob
---
STEP.1 Let's confirm whether you can take it out or not!
---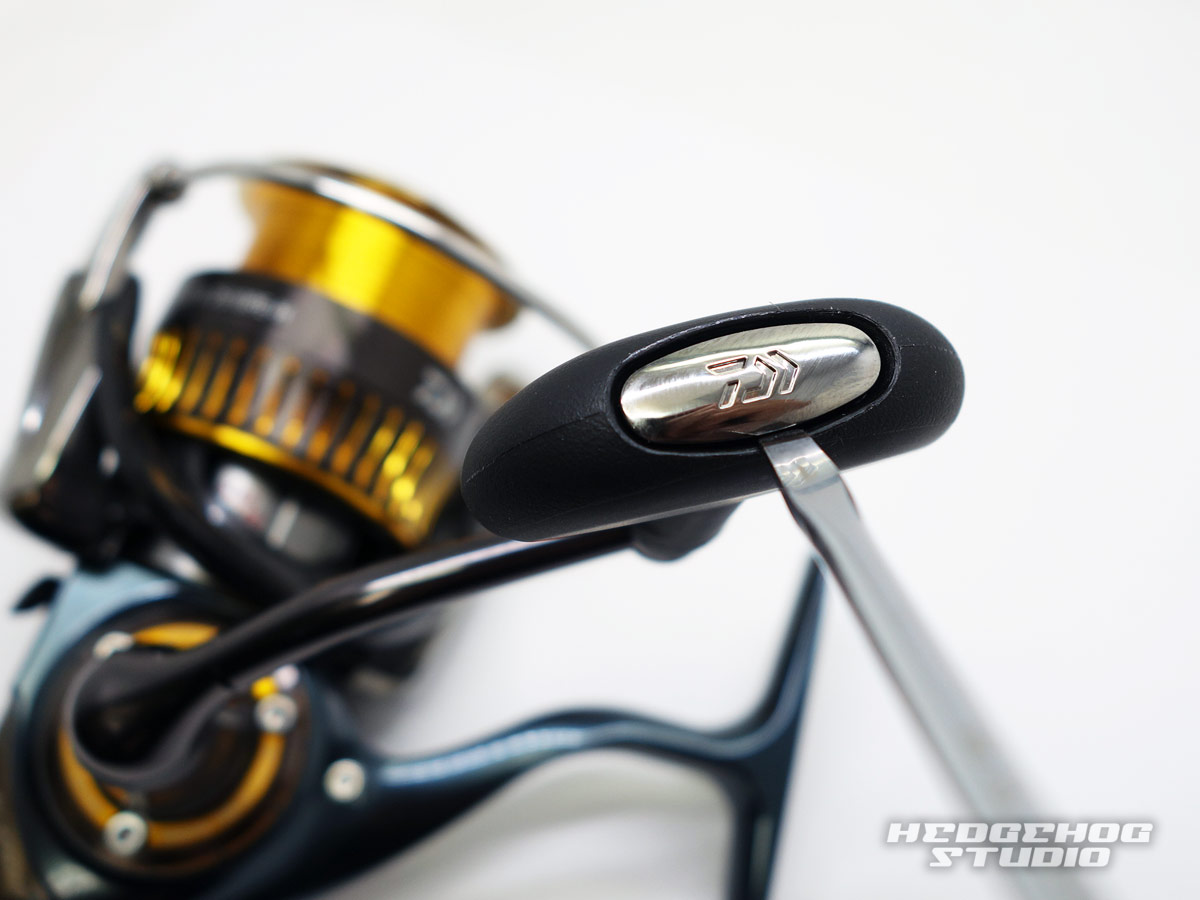 Take out handle knob cap first.
Though tools are different from the shape of knob cap type, common straight slot screwdriver can be used for this knob.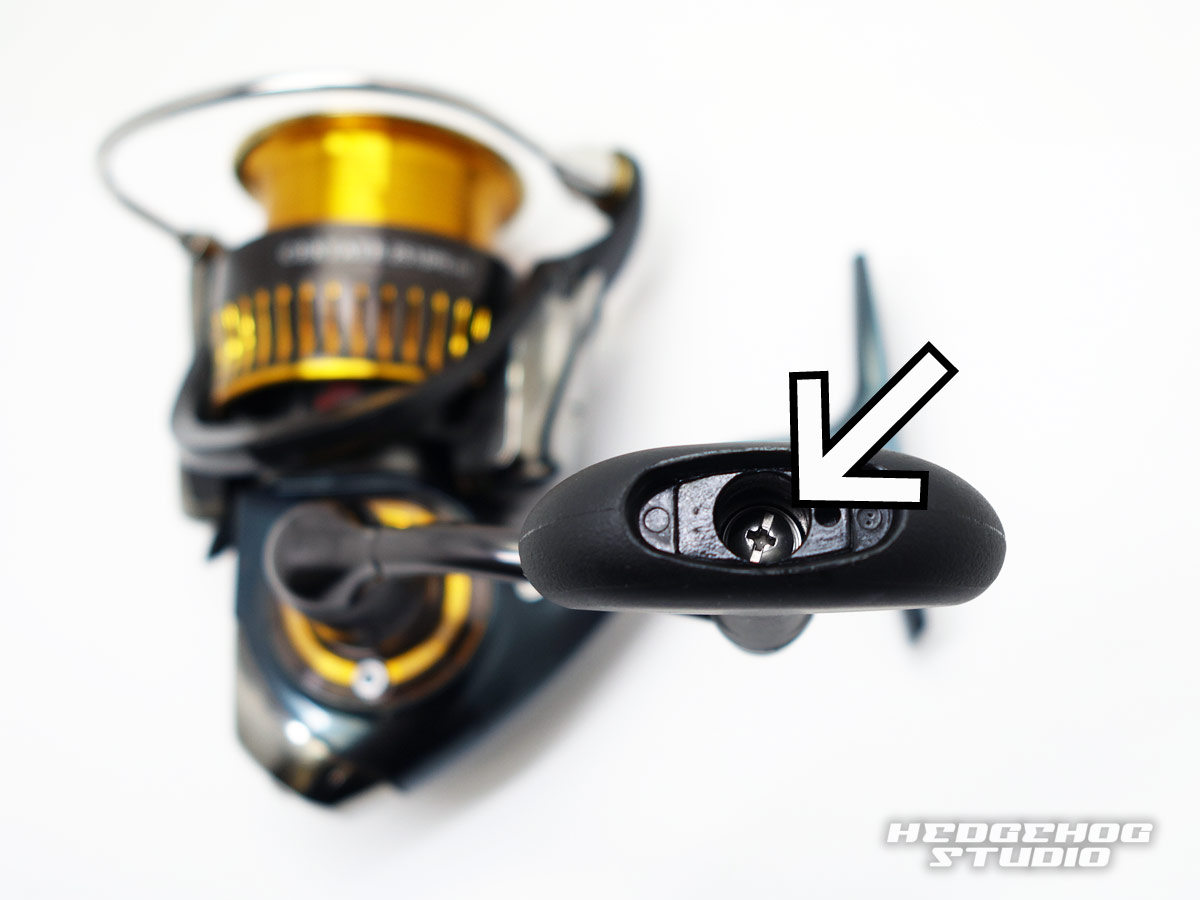 The phillips head or flat-blade head screw is to be found in most of reels when you open the handle knob cap.
You can disassemble the handle knob by loosening it with common driver.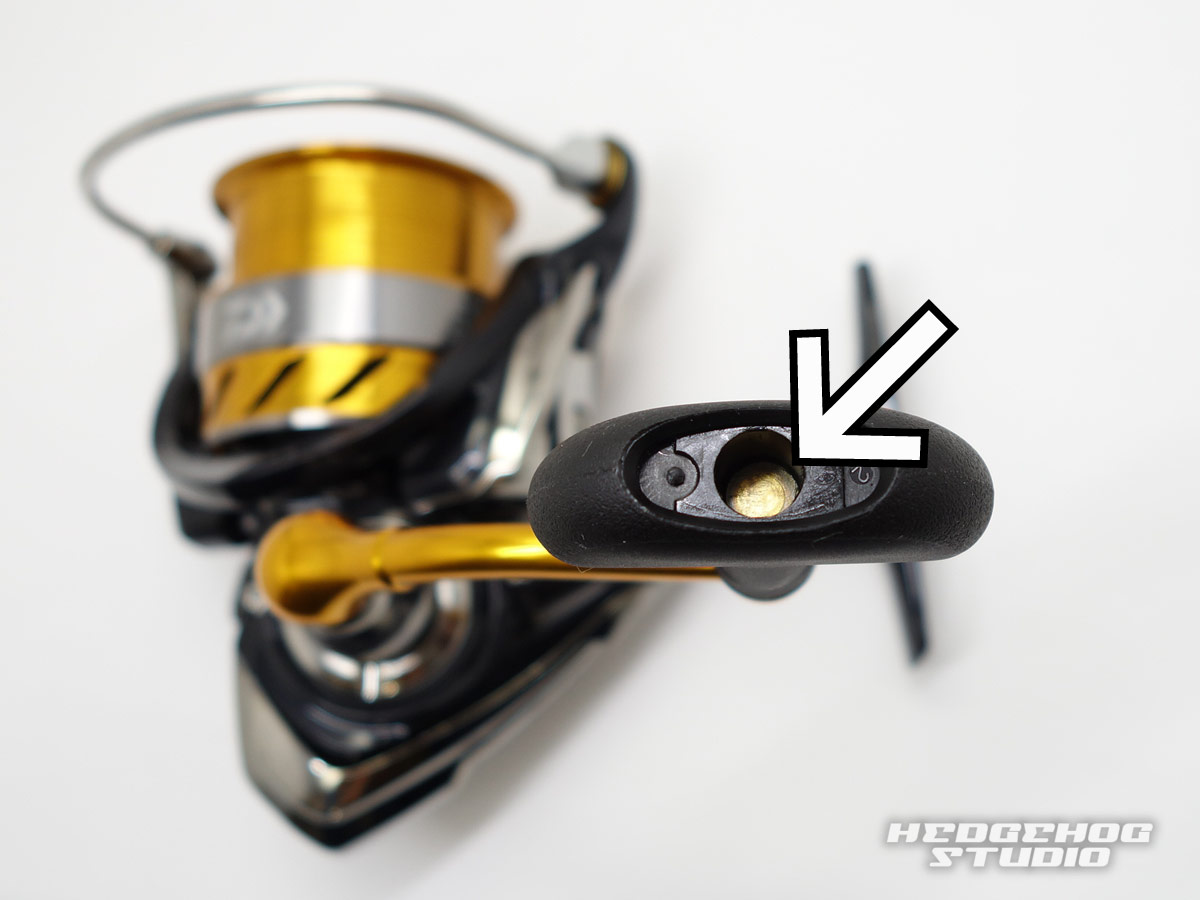 As for this reel, you can find the flat portion when you take handle knob off..
Since this type does not have a screw head(actually this is not a screw), it is impossible to take it off.
That means it is natural that you cannot exchange handle knob. In addition, you are not able to add bearing or exchange it.
Low-priced reels under US$100 tend to have this type of knob structure.
STEP.2 Let's disassemble the handle knob!
---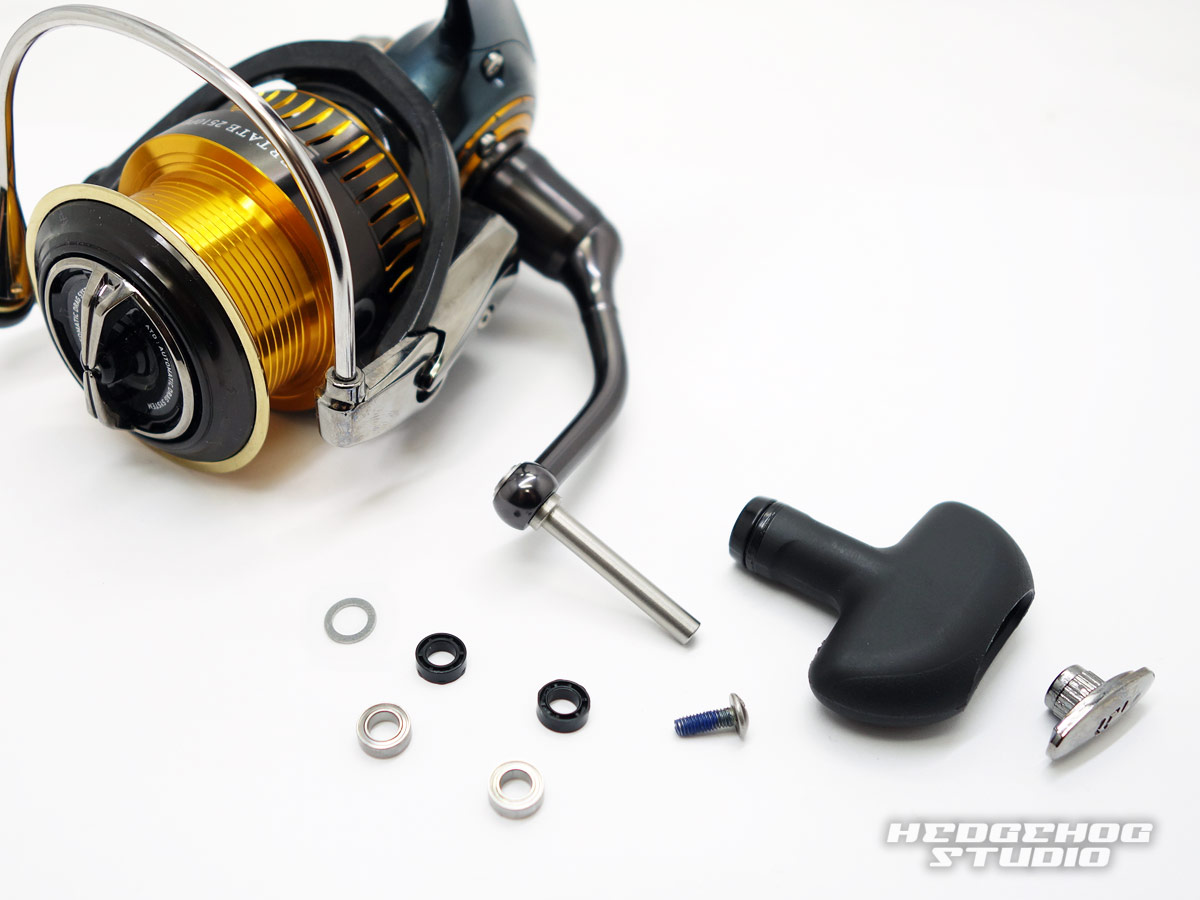 Sometimes, there are exceptions, but you can find bearing, plastic collar and washer when you disassemble the handle knob.
Firstly, we recommend you to line up all parts in original order. Basic order is washer in the root of knob, 2 bearings (above washer and top of the knob shaft) or plastic collar instead of bearing.
STEP.3 Let's assemble with new handle knob!
---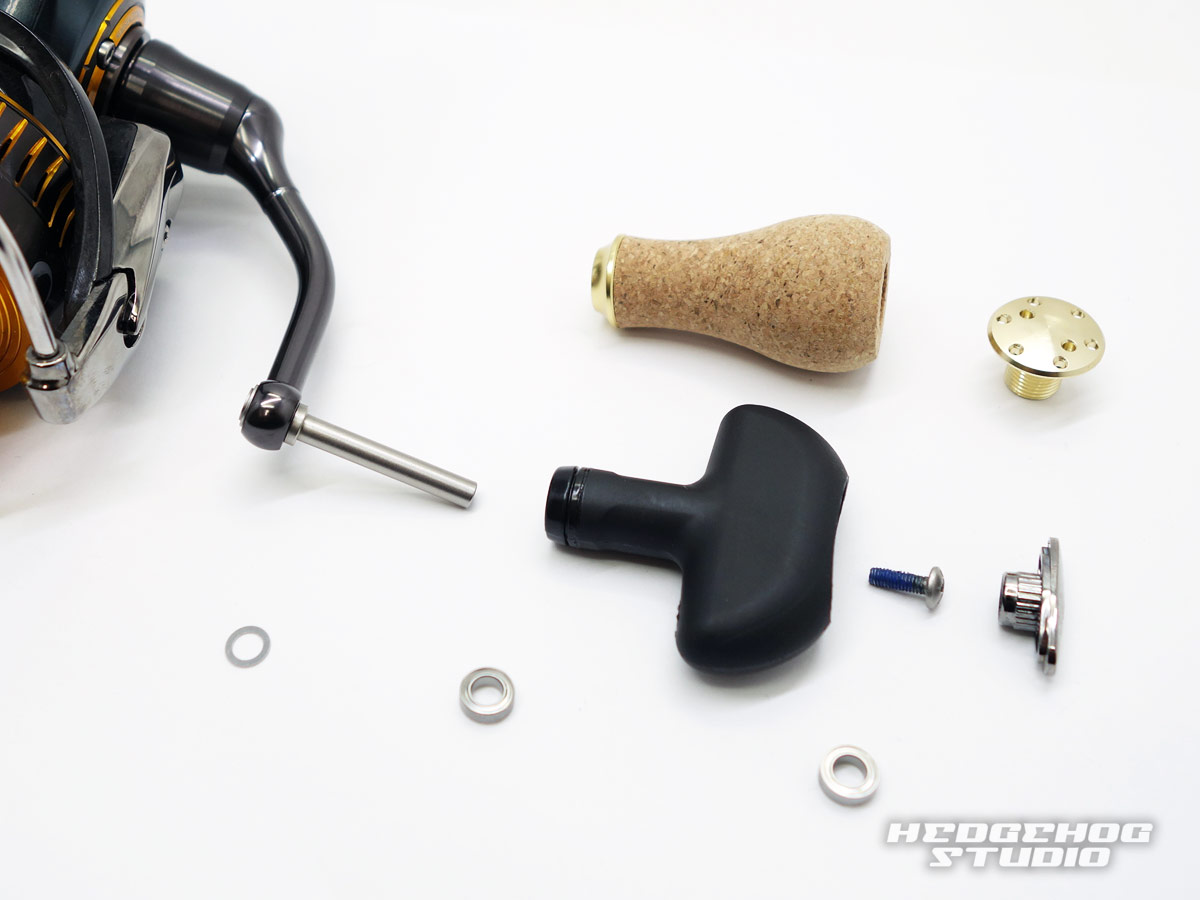 In most cases, it is easy to exchange only handle kob and set up with original parts order. However, there are frequent question which position is appropriate for inserting washer.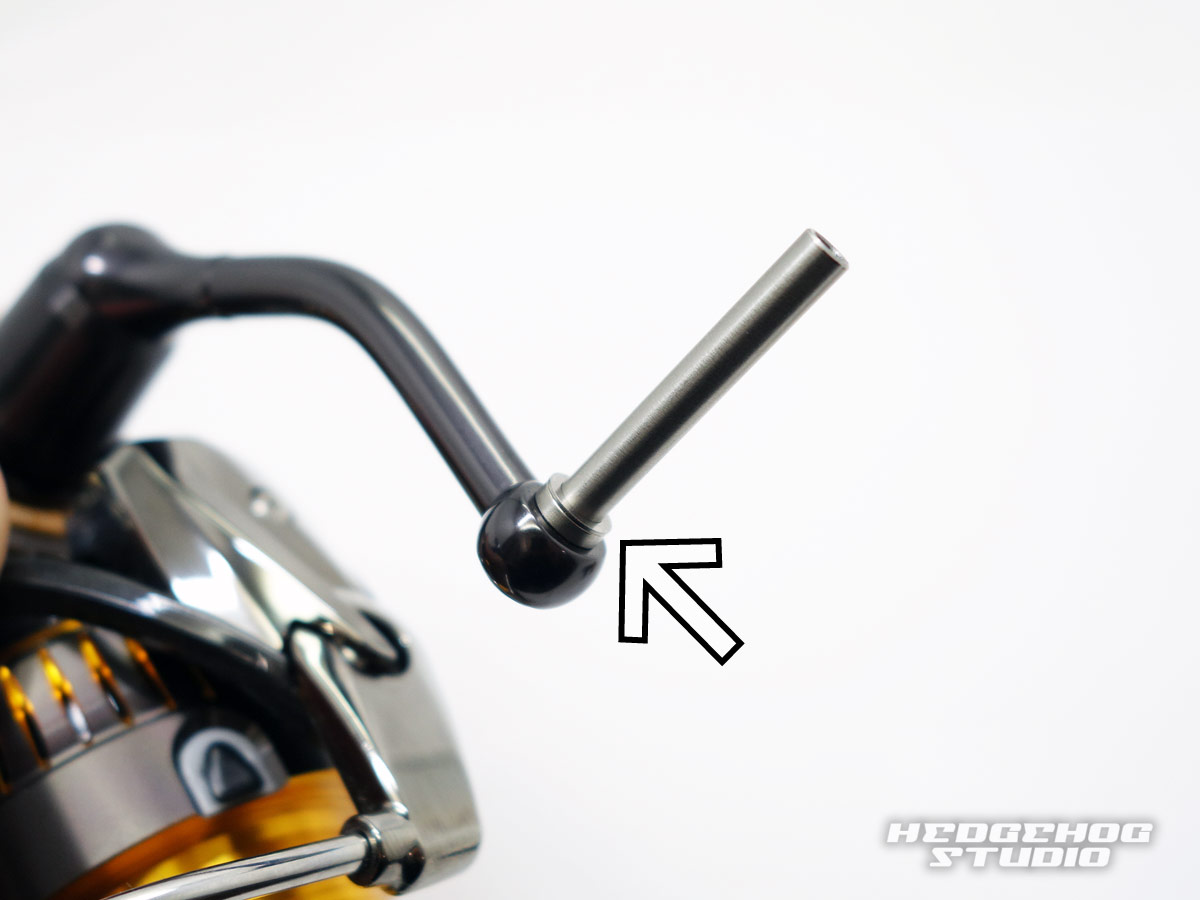 Strictly speaking, it depends on each knob maker's specification. If you can not find the position, our recommendation is the root of knob. No trouble is to be occurred in this position.
In case of other maker who does not put washer in the root of knob (except for SHIMANO, DAIWA), please follow the product's instruction which specify the recommended washer's position.
STEP.4 Let's make sure there is no wobble after completing knob assemble!
---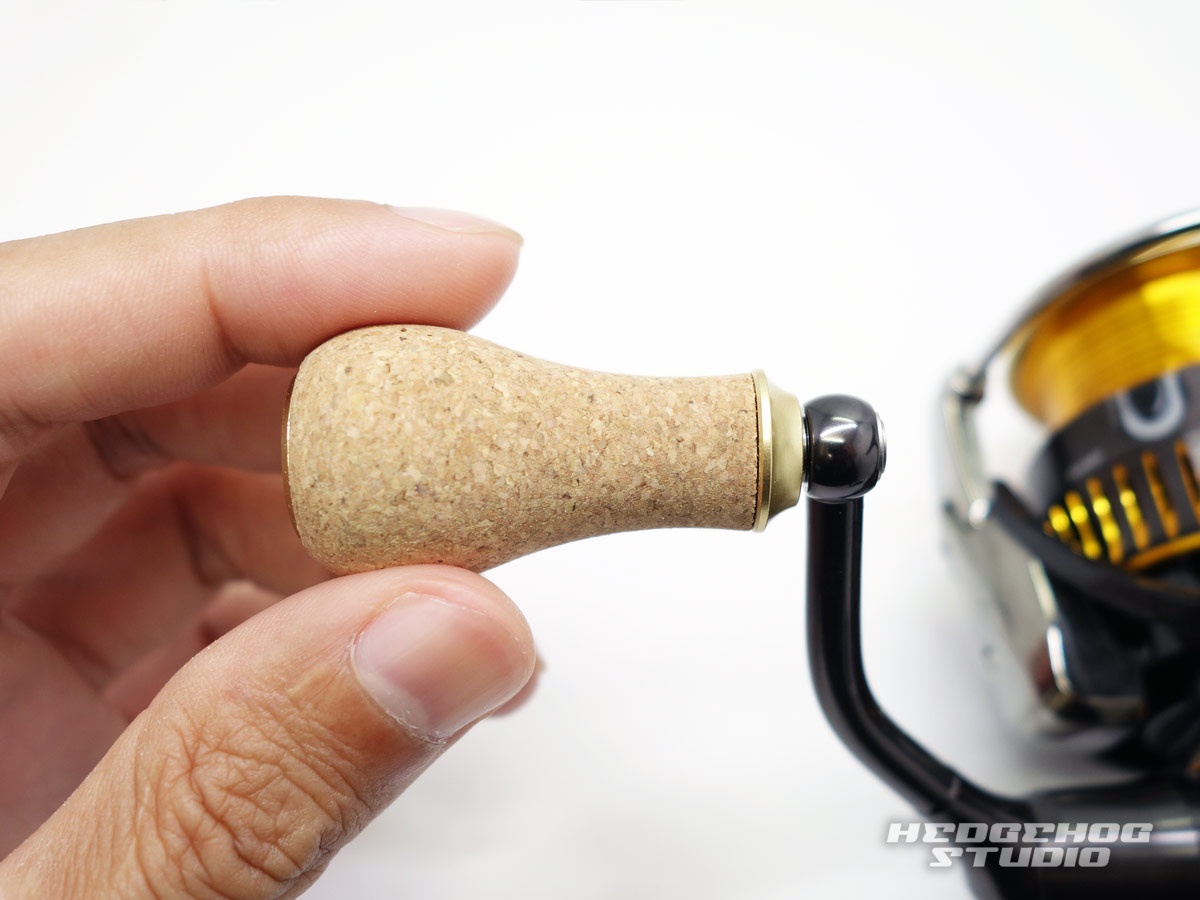 Once tight the screw completely, confirm whether it has excessive wobble or not.
・ Wobble from side to side more than 2mm > Possibility of no bearing or no adjusting collar are inferred.
・ Wobble from side to side more than 1mm > By adding washer, it enables you to have less wobble.
・ No wobble from side to side and no knob rotation > Too much collar, washer or wrong assemble possibility are inferred.
To set handle knob correctly, your precise understanding of wobble enables you to do adequate adjustment.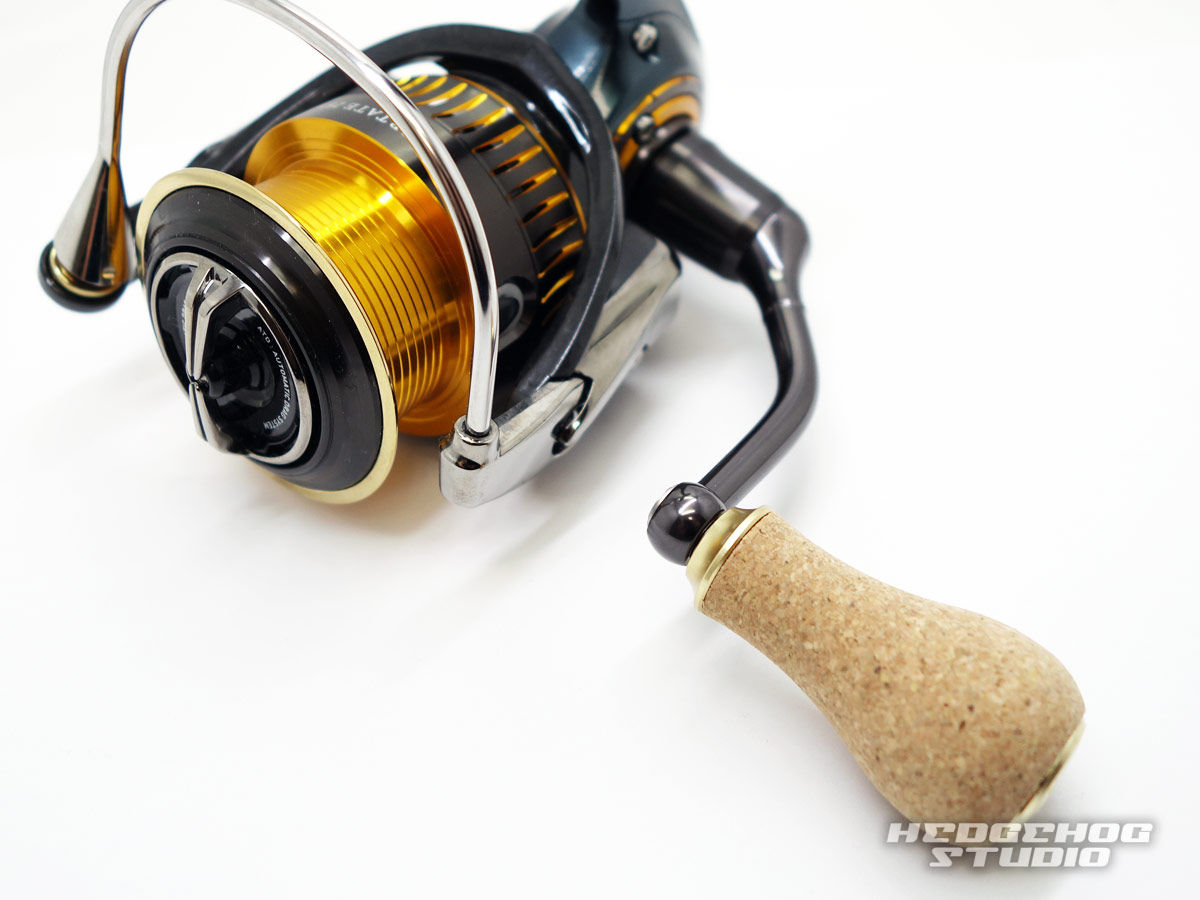 Complete the custom! Once you used to do it, it won't take more than 10 min.
HEDGEHOG STUDIO constantly stocks more than 100 kinds of handle knobs.
You can pick up your most preferable knob from our stock.
Go and check the handle knob special pages!!
---
> Handle Knob Custom Lecture
Part 1 : Basic way to install Handle Knobs
> Handle Knob Custom Lecture
Part 2. - About handle knob compatibility.
---
> All Handle Knob List
Material Selection : EVA, Pastic, Aluminium, Natural Wood, Carbon, etc.
> Offshore reel handle knob list.
Compatible with "SHIMANO B Type" & "DAIWA L size"