[TRY-ANGLE] Microcast Spool BC4215TR TRY-ANGLE Original Color
[TRY-ANGLE] Microcast Spool BC4215TR TRY-ANGLE Original Color
Our Selling Price: US$132.77 [Regular Price: US$156.20]
Unspecified
Microcast Spool BC4215TR TRY-ANGLE original color Shallow

groove design and ultra-super duralumin increase distance!
This is a micro cast spool for "BC420SSS series (Isuzu Kogyo)" made by custom parts manufacturer avail.

The shallow groove design and ultra-duralumin material make the spool
lighter to improve the flight distance of light lures such as balsa minnows, small spinners, and spoons.
In addition, a snap type centrifugal brake is adopted, so you can set the brakes in the field with confidence.

TRY-ANGLE has two original colors!

【Silver】A color that makes use of the aluminum material that is brighter than the existing gunmetal.
It is easy to use and fits well with any body.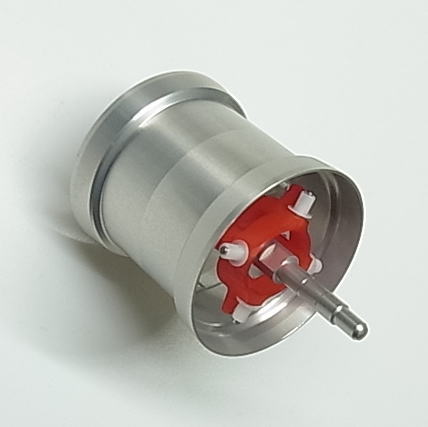 【Lime Green】Bright lime green stands out when sandwiched between the bodies.
Recommended for those who want to add one more color to the reel.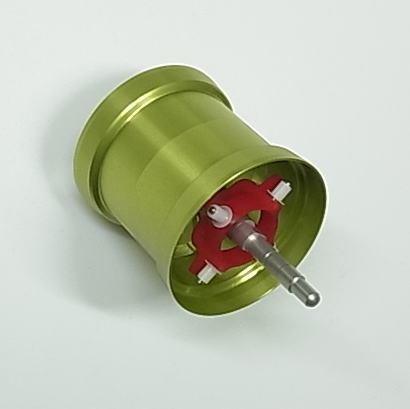 【Notes】

* This model is a
spool for light tackle , which was developed for regular size fish in trout fishing such as managed fishing grounds and mountain streams .
It is a model aimed at improving flight distance at the expense of some strength, so it is not
suitable for large-scale main trout or intense fishing that requires proof strength equal to or higher than that of bass fishing.

* If a lot of nylon line thinner than the line capacity is wrapped around the line capacity
, it may be damaged due to swelling or shrinking due to the water absorption characteristic of the nylon line.

* Tension may be applied excessively when winding the line,
or
it may be damaged by pressing on the spool to lift it or removing it by pulling it.

* Cannot be used with BC420 / 421SSS Pescatore (narrow spool model).

* The reel in the top photo is not included.

[Specifications]

Material:Ultra-super duralumin Spool: Colored by alumite processing, Shaft: Hard alumite processing
Suitable:BC420 / 421SSS vintage, BC430 / 431SSS vintage
Also compatible models, Pragger ( Smith)
Weight:8.6g (original 4P-Brake Included)
Groove depth:1.5mm
Thread winding amount:Nylon 4lb About 35m
Accessories:Brake block