[Fishman] Beams LOWER 7.3L
Easy castable L class rod LOWER even with a light lure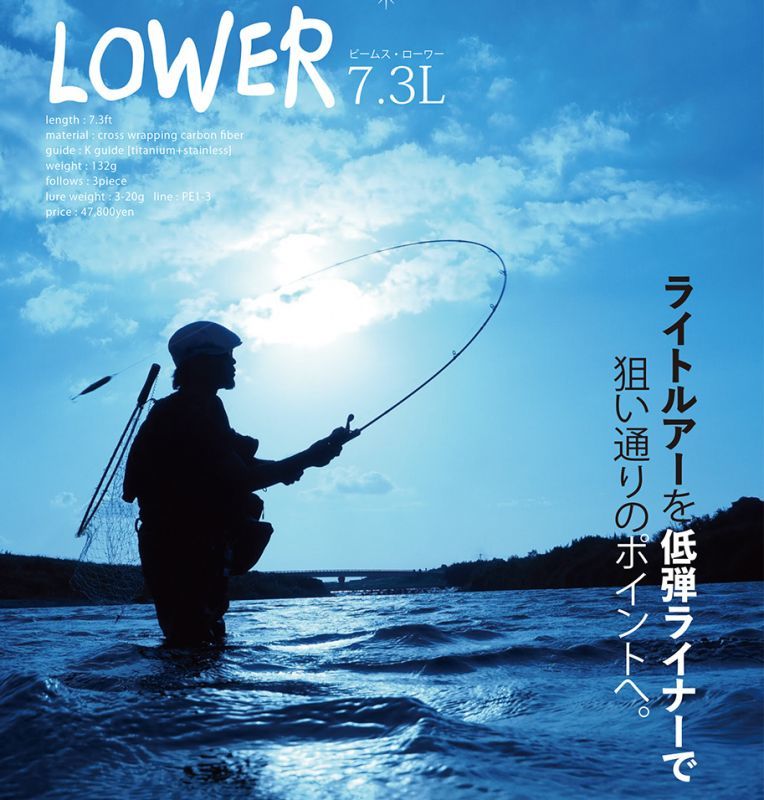 [Beams LOWER 7.3L (BEAMS Lower)]

mainstream, stop water, brackish water, sea, and the lake, do not choose the field, it is supple but sharp bait rod.
Although 4 adopts the axis carbon, rather than just determine the strong power, merely design the "flexibility" as the main concept.
Only shake lightly, transfer the power from the bat bend and squash, at one point lure is installed smoothly from the base of the pole in the convergence not too late not too early as when the Furikabu' strong.
This initial velocity is born, the backlash is also drastically reduced.
Realize the distance and high Accuracy of these mechanisms deserve to startle.
Lure weights, should be able to throw up lighter lure than the old L series, bat power were also strengthened.





Total length: 222cm (7.3ft) Materials: 4 Axis Carbon Guide: K guide titanium + Stainless own weight: 132g joint: 3 pieces informal Noh play dimensions: 88cm Saki径: 1.8 mm Moto径: 10.4 mm Grip length: 57.4Cm lure Weight: 3 ~20g line: PE1~3 No.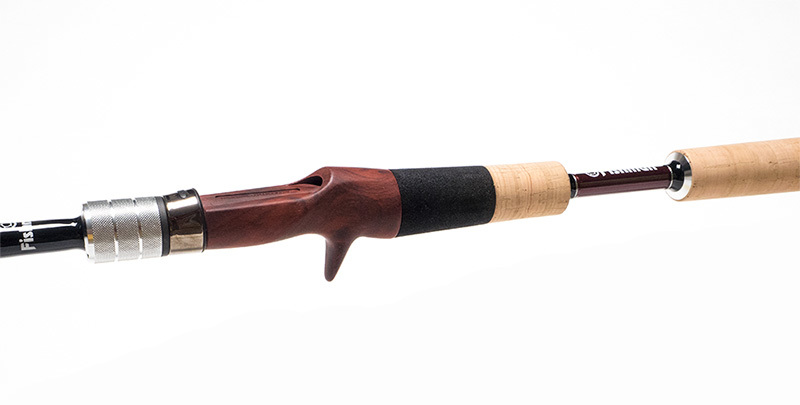 [grip around]
good metal fore grip of sensitivity.
Thin reel seat is the diameter in the priority that the cut - throwing one day without loss of grip strength.
Trigger under the porting a design from 5.10.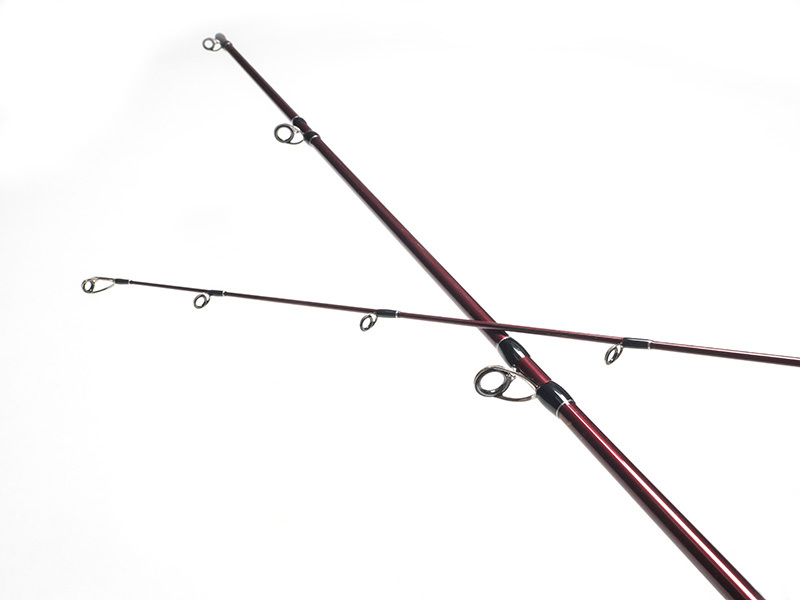 [Blank color guide]
where weak light is darker, deep but very beautiful color is good compatibility with both water fish Bordeaux a sense of transparency in the sunlight.
Guide is a combination of titanium and stainless steel in the K guide.

[Spec]
Length : 7ft 3inc
Material : 4 Axis Carbon
Weight : 122g
Guide : K Guide Titanium + Stainless Steel
Piece : 3
Collapsed size : 88cm
Grip : 57.4cm
Lure weight : 3 - 20g
Line : PE #1 - 3