[Fishman] BRIST comodo 6.10XH
The 10~150g lure long cast, pin shoot. Field is also jigging off the coast.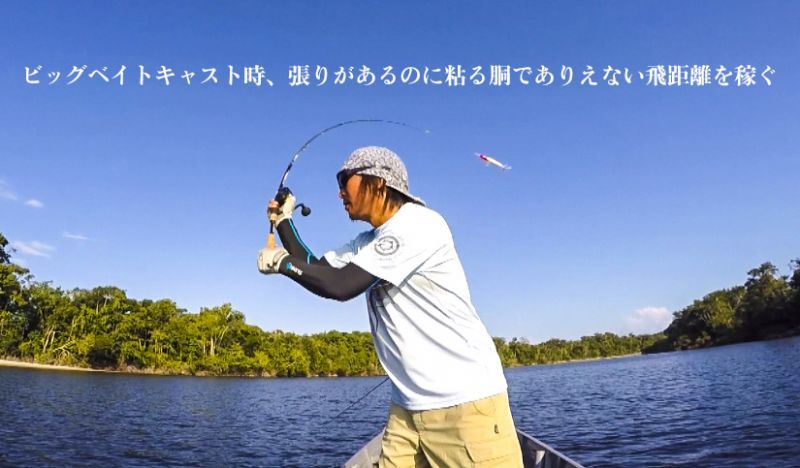 [BRIST comodo6.10XH (Bristol Komodo)]
from Fishman bait rod brand "BRIST", released a monster rod. comodo6.10XH.
Applications that throw big bait, the Magnum bait without stress.
Awayokubapin shoot as well.
There was a need to Nebara the body not only hard on it.
There is Fishman good work.
But this time must be long cast the lure of more than 150g.
By trial and error of up to three years, using a high-sensitivity 4-axis carbon, comfortable strange worthy of the name of BRIST that can handle heavyweight lure stick (strange stick) rod was completed.
Sonaruto field is at once expanded.
Fishing of sea bass that must be throwing a Magnum, from bass fishing, fish catch and popping and long cast a 150g Popper offshore of GT.
And comodo was also piled vertical of the test.
Mass production of Hirasama results 20kg class.
And also supports huge fish around the world.
Pirarucu of 2m class is also no problem.

Since the three-piece storage is also compact. Enter the suitcase (Recommended: case inside dimension height 70cm)





Total length: 210cm (6ft10inc) Materials: 4 Axis Carbon Guide: K guide titanium + Stainless own weight: 206 g joint: 3 pieces informal Noh play dimensions: 76cm Saki径: 2.4 mm Moto径: 13.6 mm Grip length: 68.5cm lure Weight: 10 150g line: PE3~ No10.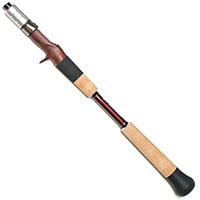 [grip]
to Fishman original rotary fore grip of aluminum shaving.
4cm equipped with EVA is the trigger under.
This has the effect of slip.
The end grip grip easier thick design.
DNA is ported to trigger the lower part of the shape of the Beams, which cut - throwing one day without loss of grip strength.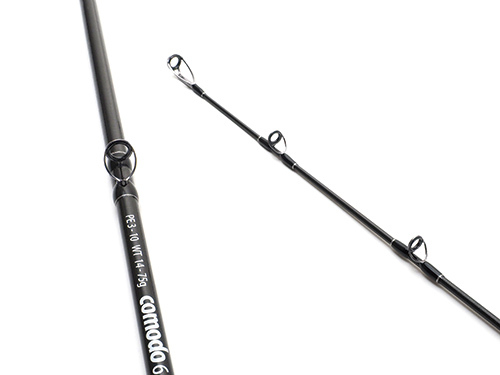 [Joint]
blanks were allowed to live a low-elasticity from highly elastic, at the time of the practice swing, but subject to stiff impression, hold out and try to over throw.
Previous weight feeling mitigated by the titanium tip section. Ring diameter is thick, it can also be a bold leader.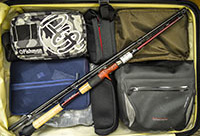 [Enter the suitcase]
80L in the front and rear, body size 70~73cm, width 45~50cm, and the height of the overall size notation will enter if 75~78cm size.


■ Gallery