[Fishman] Beams RIPLOUT 7.8ML
The light plug to shoot long cast pin, peeling off the monster.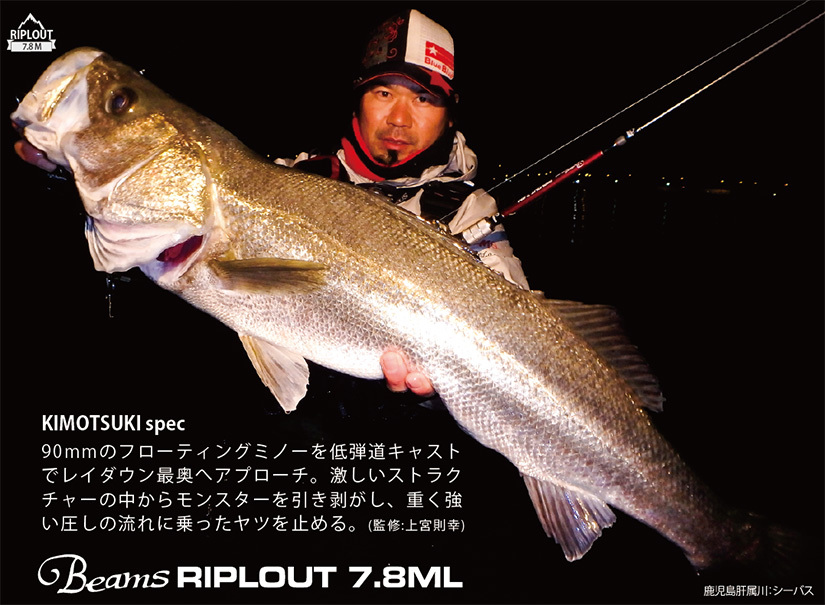 [Beams RIPLOUT 7.8ML (beam Li Prout)]

Riplout = ripple out (ripples spread)
birdsong and babbling sound feels good rivers mainstream muscle of Nakagami basin.
Strong flow hits that edge of the pressure.
Trees and bamboo, which fell dramatically from the eroded river bank.
The flashy predatory sound to erase off the chirping and murmuring from the deepest of the laydown heard several times.
But that person is place grasp who is not prohibitive.
Light from the bait size of the plug is required.
Low trajectory cast a floating minnow of 90mm in Gachiroddo a little severe.
We should grasp the weakness of the rod if you just bombarded, but if take? If you spread the branches of trees in the water fell dramatically even over, whether it as luck dodged well, what is to stop the guy that got on the heavy pressure of the flow? Riplout the answer that Fishman has issued for that dilemma.

Fusion a strong bat of BRIST inheritance supple tip-berry.
Bombardment the light plug into the deepest of the laydown, gather Gori winding a monster.
Useless is extending a small hook.
The basic concept of Fishman rod that had been seen in one boils down to performance "pin shoot special-purpose machine", "long-range artillery", "Zerobakkura".
The latest Beams won the most Beams likeness.
While maniac concept, anyone has created a friendly is to feel easy to handle.
It was sharpening Riplout is, Kagoshima primary river "monster field of frenzy" Kimotsukigawa. KIMOTSUKI (Kimotsuki) spec causes shook the stream monsters around the world.

Because three-piece, also a compact during high wind or when accommodating





the entire length: 236cm (7.8ft) Materials: 4 Axis Carbon Guide: K guide titanium + Stainless own weight: 173 g joint: 3 pieces informal Noh play dimensions: 93cm Saki径: 1.9 mm Moto径: 13.5mm grip length: 61cm lure weight: 7~30g line: PE1.5~ No.4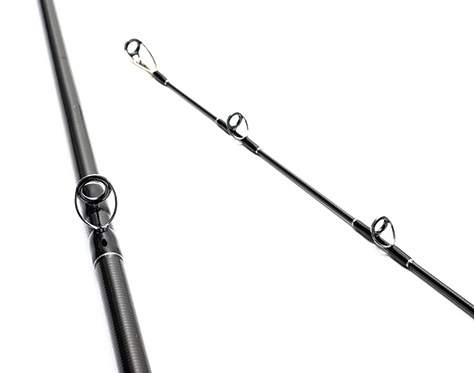 [blank Guide]
blanks were allowed to live a low-elasticity from a high elasticity, hard during practice swing I get the impression, but, aware of the stickiness waist Looking over the cast or when the fish.
Previous weight feeling mitigated by the titanium tip section.
Ring diameter is thick, it can also be a bold leader.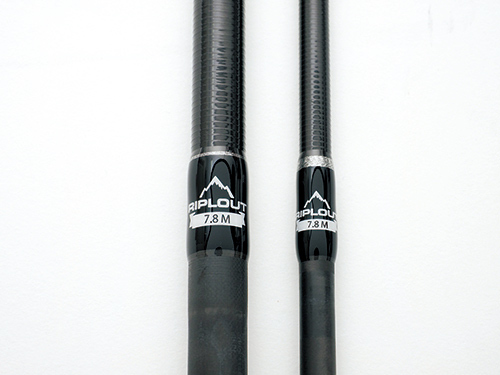 [Joint]
RIPLOUT icon is stamped on all of the pieces. Also KIMOTSUKI spec engraved on the second piece.


■ Gallery