[Shimano genuine] 18 genuine DLC line roller for Stella ※ maintenance supplies
[Shimano genuine] 18 genuine DLC line roller for Stella ※ maintenance supplies
Our Selling Price: US$33.66 [Regular Price: US$39.60]
Unspecified
Available
■ Product Description

is a Shimano 18 Stella dedicated genuine line roller.
Because here the line roller will not be able to disassemble the internal bearings built-in type, you will not be able to remove only bearing.
18 In the case of Stella, when performing the maintenance of the line roller is the need to replace the line roller whole.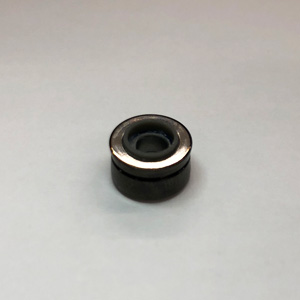 Line roller which has been subjected to special surface treatment (diamond-like carbon) on the surface.
Prevent the consumption of alleviating line friction.